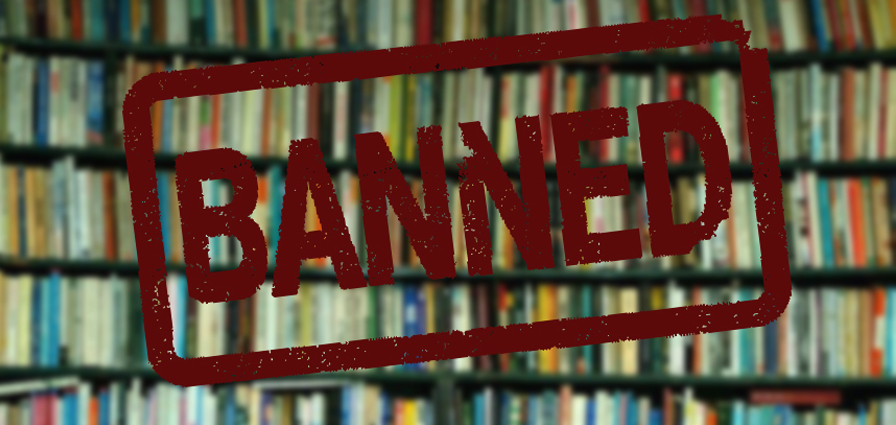 Hundreds of books are either removed or challenged in U.S. schools and libraries each year, and a disproportionate number of them involve diverse characters or issues, according to an analysis by young-adult author Malinda Lo.
While only about one in 10 children's books are by or about people of color, according to industry experts, Lo found that 52 percent of the most-often banned or challenged books from 2000 to 2014 either addressed issues of race, sexuality, or disability, or included characters who are non-White, LGBTQ, or have disabilities.
"It's clear to me that books that fall outside the white, straight, abled mainstream are challenged more often than books that do not destabilize the status quo," wrote Lo on the Diversity in YA website. "The message this sends is loud and clear: diversity is actually under attack. Minority perspectives are being silenced every year."
As this year's Banned Books Week approaches — it's Sept. 17 to Oct. 3 — many NEA members are celebrating the voices, characters, and books that look at the issues that matter to students, and standing up against censorship. On their side is their union, whose governing documents clearly state: "NEA deplores prepublishing censorship, book-burning crusades, and attempts to ban books from school library media centers and school curricula," and resolves that "Teachers and school library media specialists must have the right to select and use materials and techniques without censorship or legislative interference."
And yet, it's still a series of battles out there, every year, in public school classrooms and libraries. Take this summer's challenge to the Immortal Life of Henrietta Lacks, for example. The book by journalist Rebecca Skloot tells the true story of Henrietta Lacks, an African-American mother whose cancerous cells were swiped from her cervix without her permission and used to develop the polio vaccine. With its careful exploration of medical ethics and racial inequality, it's no surprise that the award-winning book ended up on a summer reading list at a STEM-focused high school in Knoxville, Tennessee.
But to one parent the author's use of the word "cervix" amounted to pornography. Even after her son was provided with an alternative assignment as per district policy, she petitioned to have the book banned from all Knox County schools.
Said author Skloot on Facebook: "Just in time for #BannedBooksWeek, a parent in Tennessee has confused gynecology with pornography and is trying to get my book banned from the Knoxville high school system."
Protecting diverse voices in YA literature
Last year, there were at least 311 attempts to ban books, according to the ALA, but the actual number is likely higher. The ALA estimates 70 to 80 percent are reported. (Check out the ALA's interactive U.S. map for recent attempts to ban books.) The challenge to Henrietta Lacks is just one recent example. Another comes from overseas, where the mayor of Venice, Italy, this summer proposed banning 49 children's books, including the tale of an orphaned baby penguin adopted by two penguin fathers.
Sexuality issues = Likely effort to ban, according to author Lo's calculations. Indeed, her analysis was prompted by a Delaware school board's decision last year to remove emily m. danforth's The Miseducation of Cameron Post, a coming-of-age book about a lesbian teenager, from its summer reading list for ninth graders.
Irene's face was bright against the dark of the sky, her eyes all shimmery wet, pieces of her hair blown free from her ponytail. She was beautiful. Everything in me wanted to kiss her, and at the same time it felt like everything in me was sick… "We can't be friends like we were before, Irene," I told her, keeping my eyes fixed on a couple all twined up in the parking lot. "Why?" she asked.
"These are the books that give young readers the ability to safely explore the sometimes scary real world," said Judith Platt, chair of the ALA's Banned Books Week National Committee. "This Banned Books Week is a call to action, to remind everyone that young people need to be allowed the freedom to read widely, to read books that are relevant for them, and to be able to make their own reading choices.
That includes Sherman Alexie's National Book Award winner, Absolutely True Diary of a Part-time Indian, the number-one most challenged book in 2014 and a perennial survivor of the most challenged books every year since 2010. Alexie, a member of the Spokane tribe, writes about an American Indian teenager who leaves his reservation's high school to attend a much wealthier, white school, exploring issues of racial identity and poverty.
A strange thing was happening to me. Zitty and lonely, I woke up on the reservation as an Indian, and somewhere on the road to Reardan, I became something less than an Indian. And once I arrived at Reardan, I became something less than less than less than Indian. Those white kids did not talk to me.
Said Alexie about attempts to ban books: "These folks would gladly control everything that anybody could read. So these small battles are fought, so that they don't gain power and have that larger war over controlling all of literature, which is what they want to do." (Hear more from Alexie in this YouTube video from Open Road Media.)
NEA member and Valley Regional High School library media specialist Kristie Schmidt provides a visual explanation to her students of what would happen if the censors got their way: An empty bookshelf in their library and a list of what's missing.
She also explains to them "that free inquiry is essential to democracy," and details the local process or challenging a book. Having that process also is essential to democracy, she tells them, "so that no single librarian or teacher or parent can reading or information choices for the majority."
Look for additional resources at the American Library Association site.
Stay Informed We'll come to you
We're here to help you succeed in your career, advocate for public school students, and stay up to date on the latest education news. Sign up to stay informed