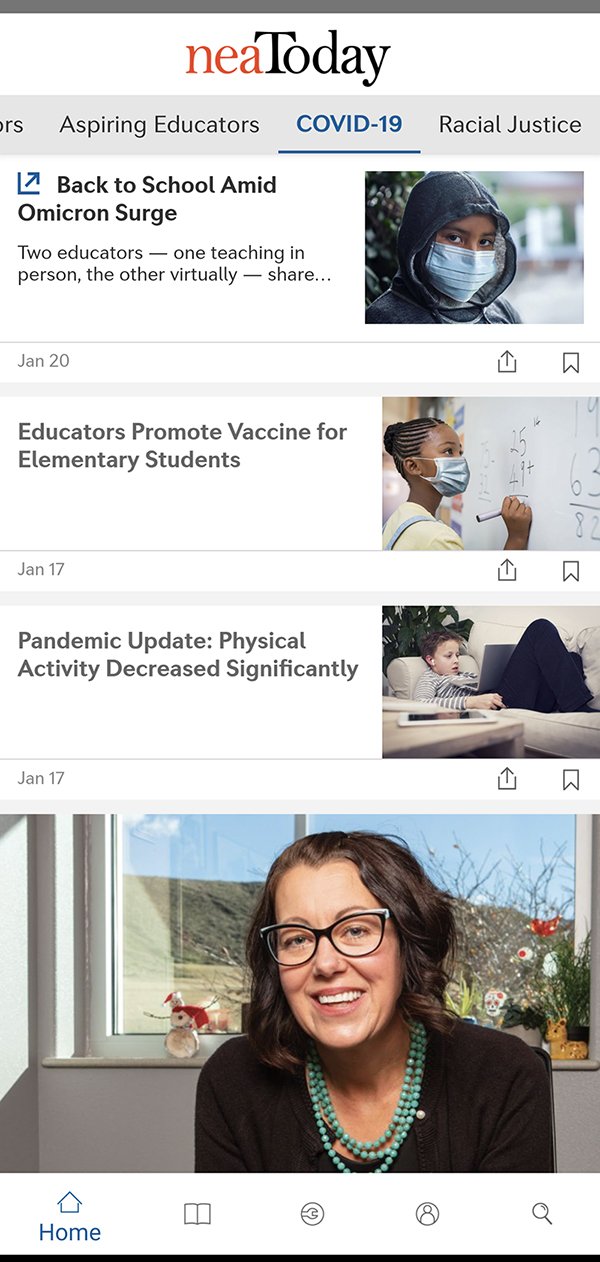 NEA Today Mobile delivers all the public education news, trends and views found in our print magazine, plus exclusive multimedia content that take you deeper into our stories. With a single download you'll get new, feature articles delivered biweekly, NEA Today—our flagship K-12 publication, an edition of the magazine that is designed to address the interest of educators new to the profession, plus content collections specifically tailored to the needs and concerns of retired educators. 
Preview the current issue.
Visit the App Store and Google Play to get unlimited access today!
Learn More
Are you an affiliate?
Jump to updates, opportunities, and resources for NEA state and local affiliates.
We Want to Hear from You
Do you have a story to share? Or some feedback for the NEA Today team? Click on the link below to contact us.
Stay Informed We'll come to you
We're here to help you succeed in your career, advocate for public school students, and stay up to date on the latest education news. Sign up to stay informed