Two million. That's how many educators are expected to begin their careers in the next 10 years, according to the National Center for Education Statistics. Sure, the landscape they're crossing will include some roadblocks, but early career educators are just as committed to their students, peers, and the profession as our beloved veteran educators. These young educators are building networks of support, growing their skillset, and raising their voices as leaders in their profession and their union. Who are these educators? Well, let's just say, this next generation of educators comes with a lot of heart, spirit, and determination. Here's a glimpse at 30 young educators who—early into their professions—are already creating change.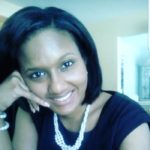 Courtenay Alexander, Fourth-Grade Teacher
DEKALB COUNTY SCHOOL DISTRICT, GEORGIA
Courtenay Alexander has been on the go since realizing the many opportunities offered by her local, state, and national Associations. A member of the Georgia Association of Millennial Educators—an arm of the Georgia Association of Educators— Alexander says her proudest moment came when, through an initiative called Early Leaders Institute (ELI), she and her counterparts started an action plan to protect planning time from being misused. The next ELI cohort will see the plan to completion.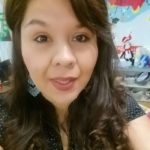 Lydia Bustos, Kindergarten Teacher
LARAMIE COUNTY SCHOOL DISTRICT 1, WYOMING
Rigorous academic demands have pushed many kindergartners to read and write by June, leaving behind their building blocks and pretend food items. But not in Lydia Bustos' class. "My philosophy of education is a 'play-to-scholar' approach," she says. While academics is a focus, this kindergarten teacher sees the value in letting "kids be kids."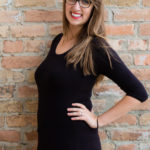 Bailey Danielson, Fourth-Grade Teacher
PROVO CITY SCHOOL DISTRICT, UTAH
Bailey Danielson says, "I realized … the amount of students I could reach could greatly increase by becoming involved in my local," which is why, as vice president of the Provo Education Association, she works to introduce the student program to universities in her area and travels to Salt Lake City to help legislators create education-friendly policies.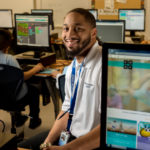 Keion Dorsey, Technology Support Technician
ANNE ARUNDEL COUNTY PUBLIC SCHOOLS, MARYLAND
Keion Dorsey does more than technology support. He mentors, creates clubs, and finds funding sources to increase student participation in after-school organizations. He's the vice president of the Secretaries and Assistants Association of Anne Arundel County, too, where he works with early career members, identifies new leaders, and focuses on the local's legislative and lobbying agendas.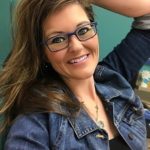 Tammy Marie Eitner, Special Education Paraeducator
CAPE HENLOPEN SCHOOL DISTRICT, DELAWARE
Advocating for education support professionals is what Tammy Marie Eitner does best. The secretary of the Cape Henlopen Support Staff works with a team to help increase union membership by 65 percent in the next two years and lobbies state legislators to pass a house bill that would give school professionals who are named Delaware Support Staff Employee of the Year the same recognition now garnered by those named teachers of the year, including a monetary stipend.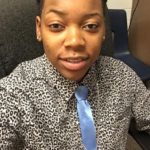 Jenisha "Jay" Fair, Physical Education Teacher
CLARK COUNTY SCHOOL DISTRICT, NEVADA
"I am involved because I want to use my voice—as a young educator—to advocate for my students [and] raise awareness about the importance of social justice in every classroom at every school," says Jenisha "Jay" Fair of her involvement with the union. To help her voice become stronger, Fair became involved with the Early Career Leadership Fellows, an effort between NEA and the Consortium for Educational Change, which provided the tools she needed to be a successful leader in her local and state Associations.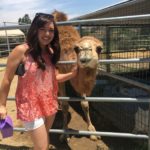 Kayla Gleason, Math Teacher and Math Department Chair
VAL VERDE UNIFIED SCHOOL DISTRICT, PERRIS, CALIFORNIA
From athletics to academics to work for the union and her community, Kayla Gleason's influence has a far reach. As vice president of the Val Verde Teachers Association, Gleason coached the 2016 Early Career Leadership Fellows through NEA, working with 10 early career educators to build and foster their leadership skills and abilities. Gleason also collaborates with the Moreno Valley College to help seniors make a smooth transition into college.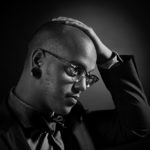 Henoch Hailu, Special Education Teacher
MONTGOMERY COUNTY PUBLIC SCHOOLS, MARYLAND
"Working closely with our union allows us the opportunity to fight for what we believe in. Sitting around and complaining about the state of education doesn't get us anywhere," said Henoch Hailu to Action Line, a publication of the Maryland State Education Association. And Hailu is certainly busy: He's a building representative at his school; member of his local's contract negotiations team; promoter of education-friendly candidates; and an advocate for affordable family housing.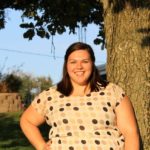 Morgan Harms, Music Teacher
BROKEN BOW PUBLIC SCHOOLS, NEBRASKA
Three years ago, Morgan Harms was a first year teacher for Creek Valley Public Schools. At the end of that year, she was elected president of her local. "I kind of felt thrown to the sharks," she says, "but it turns out that it fueled a passion I didn't know I had." The early career educator says she gets excited learning about school law, legislative processes, and professional engagement. Today, Harms is applying that same passion to a new school district in Broken Bow, Neb.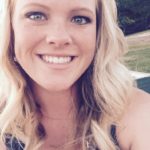 Sara Holley, Eighth-Grade English Teacher
FILER SCHOOL DISTRICT, IDAHO "I went into teaching because I want to make a difference in the lives of children," says Sara Holley, who once thought of becoming a veterinarian. "I want [my students] to learn life lessons from me. I want them to feel safe in my classroom and know they can trust me if they need a shoulder to lean on." Last year, Holley received a letter from a student, who thanked her teacher for helping her make better decisions, find better friends, and for believing in her.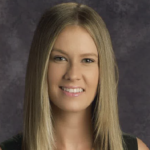 Amy Hull, Early Childhood Special Education Teacher
BYRON UNIFIED SCHOOL DISTRICT, CALIFORNIA
At one time in the Byron Union School District, preschool-aged students with identified disabilities who were on an Individualized Education Program were bused to non-public schools outside of their own neighborhoods. Then along came Amy Hull. She helped the district open their own Specialized Academic Instruction preschool program and brought "our kiddos back to their neighborhood [public] school," she says.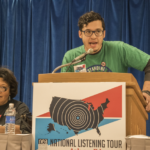 Josh Jackson, Fifth-Grade Teacher
MILWAUKEE PUBLIC SCHOOLS, WISCONSIN
At the local level, Josh Jackson strives to make the lives of Milwaukee students the best they can be. He does this by pushing back against bad policies. A member of the Milwaukee Teachers Education Association, he's fought a state-sponsored takeover plan, and helped to raise the voices of early career educators.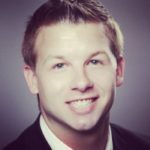 Tanner Jesso, Fifth-Grade Teacher
ORANGE COUNTY PUBLIC SCHOOLS, FLORIDA
"I quickly became active within my teacher's union because of its purpose as a crucial vehicle for education rights," says Tanner Jesso, a third-year teacher and member of the Orange County Classroom Teachers Association, where he was recently named chair of Florida's Young Remarkable Educators (FYRE), a branch the local Association. FYRE empowers and engages young educators to get involved in the union with the ultimate goal of ensuring teacher rights to lead to student success.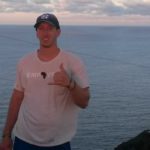 Larry Joynt, Fifth-Grade Teacher
ARLINGTON HEIGHTS SCHOOL DISTRICT 25, ILLINOIS
"Building strong school, family, and community relationships is a building block for all the work I do," says Larry Joynt. His statement is supported by his non-stop Association involvement. Joynt is an active member of Region 43 Council; a participant on the SCORE Grant Advisory Committee and the Bylaws Committee for the Illinois Education Association (IEA); a volunteer for the IEA Student Program's Outreach to Teach events; and a builder of a community garden where families meet and bond.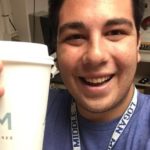 Jesse Martinez, Seventh-Grade Science and Social Studies, Spanish Immersion Teacher
SCHOOL DISTRICT OF LA CROSSE, WISCONSIN
Last year, Jesse Martinez was a first-year teacher. On Day One, he jumped into Association work by becoming a building representative, where he helped organize walk-ins throughout the district and improve member communication.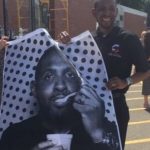 Andre Leon Mathis Student, Records Specialist
UNION-ENDICOTT CENTRAL SCHOOL DISTRICT, NEW YORK
Outside of his everyday duties (registering new students into the district and maintaining the records of nearly 4,000 students) you'll find Andre Leon Mathis at Union-Endicott High school, serving as an advisor for the Mock State Senate, an after-school club that simulates the legislative process for students. They learn to introduce their own legislation, meet in committees, and debate and vote on bills. Afterward, students travel to Albany to share the bills with state legislators.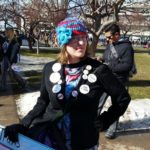 Julia Morrison, Paraeducator
JEFFCO PUBLIC SCHOOLS, COLORADO
Julia Morrison graduated from Swanson Elementary School in Jefferson County, Colo. Now she works there—supporting students with autism and advocating for their social needs. Morrison is the building representative for the Jeffco Education Support Professionals Association, where she promotes union values and educators' rights.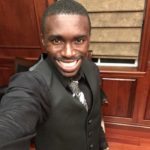 Roosevelt McClary III, Education Support Professional
BROWARD COUNTY PUBLIC SCHOOLS, FLORIDA
Roosevelt McClary III is the first education support professional (ESP) and the youngest to be elected as secretary of the Broward Teachers Union, where he's the co-chief negotiator for the ESP unit contract. McClary also coaches girls' track for a local middle school. Within his community, he helps feed and clothe the homeless, and conducts seminars on how to start a business.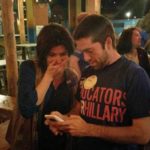 Michael McGowan, High School Math Teacher
GLENDALE UNION HIGH SCHOOL DISTRICT, ARIZONA
"I love my job, it is the best job in the world," says Michael McGowan, who is considered a master teacher in his district. And loving his job also means being involved. McGowan serves as a site leader for his school and is the communications chair for his local. He's also held positions within the PAC fund council and has organized political action rallies and events.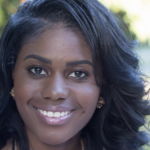 Jeanene P. McGraw, Instructional Assistant
SEATTLE PUBLIC SCHOOLS, WASHINGTON
Supporting students is what Jeanene P. McGraw does best. The instructional assistant helps teachers with classroom management and general support during academic lessons. This may include one-on-one assistance, behavior management, and small-group instruction.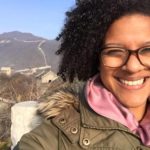 Elyse Cannon McRae, Social Studies Teacher
PITT COUNTY SCHOOLS, NORTH CAROLINA
For Elyse Cannon McRae, one too many teachers have left North Carolina to work in other states. To stop the exodus, McRae helps her school's new teachers with instruction, classroom management, and mentoring. County-wide, she provides classroom management instruction for all the new hires and beginning teachers. For her local and state Associations, McRae helps educators in the first five years of their career via social avenues, professional development, and opportunities so they can grow roots in their county and state.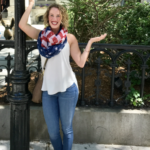 Allison O'very, Fifth-Grade Teacher
PATTONVILLE SCHOOL DISTRICT, MISSOURI
As an active student member, Allison O'very wanted to remain connected to the Association after graduation so she joined Pattonville NEA and Missouri NEA, where she collaborated to help establish eMERGE, a support network that provides opportunities for educators in the first 10 years of their careers. Her work has not gone unnoticed. In 2016, she was appointed to the Missouri Advisory Council for Certification of Educators, where she'll work on Missouri's Educator Quality and State Standards.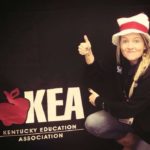 Jessica Evan Page, Arts and Humanities Teacher
HENRY COUNTY PUBLIC SCHOOLS, KENTUCKY
For Jessica Evan Page, unionism runs deep. Her parents were educators and union members. In 2004, they took her to a march, organized by the Carroll County Education Association to protest a proposal by the governor to strip public school teachers of several health insurance benefits and double their premiums. That day, a new education activist was born. Today, Page is president of the Henry County Education Association and represents the Fifth District on the Kentucky Education Association (KEA) Board of Directors. She recently completed a two-year term as chair of the KEA Membership, Organizing, Visibility and Engagement Committee, and has been tapped to identify and nurture future KEA leaders.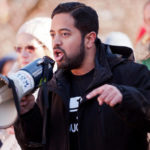 Samir Paul, Computer Science Teacher
MONTGOMERY COUNTY PUBLIC SCHOOLS, MARYLAND
"Teaching turned me on to politics," says Samir Paul. When he became a teacher, he started to understand the persistence and virulence of American inequality. So he jumped into activism as an organizer, and now urges the county's 13,000 public school educators to make their own leap, and become educator activists.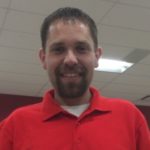 Matthew Cory Powell, Custodial Supervisor and Bus Driver
GRAVES COUNTY SCHOOLS, KENTUCKY
Matthew Cory Powell is dedicated to the students at his school, and here's how he shows it: in addition to being a custodial supervisor and special events bus driver, Powell is a night watchman and campus resident—meaning he lives on school grounds.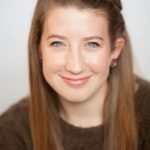 Emily Sibilski, High School English Teacher
ALTOONA SCHOOL DISTRICT, WISCONSIN
As the former state president of the Aspiring Educators of Wisconsin, Emily Sibilski continues to stay involved in the Wisconsin Education Association Council. Sibilski is a member of the Early Career Educator Task Force, a new initiative that works to increase membership and leadership of early educators in the union.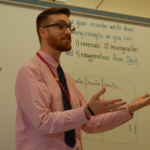 Cody Sigmon, English Teacher
CHESTERFIELD COUNTY PUBLIC SCHOOLS, VIRGINIA
Meet Cody Sigmon, who has led statewide efforts to tackle lesbian, gay, bisexual, transgender, or questioning (LGBTQ) issues in education policy and practice within school districts and local governments. He's also co-designed and co-facilitated professional development on supporting LGBTQ students and educators for members of the Virginia Education Association. This year, Sigmon was accepted to his district's National Board Certified Teachers cohort and was elected vice president of Chesterfield Education Association.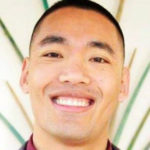 Gabriel Tanglao, Social Studies Teacher
BERGEN COUNTY TECHNICAL SCHOOLS, NEW JERSEY
The son of a union nurse and the product of public schools, Gabriel Tanglao's educator-activist roots run deep. He has created networks, organized members, and facilitated leadership development. Within his local community, Tanglao has also built coalitions around the intersecting issues of racial, economic, and environmental justice.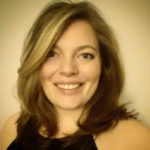 Mattie Walton, Seventh-Grade English Teacher
BILLINGS PUBLIC SCHOOLS, MONTANA
Mattie Walton uses technology to connect with her peers to help improve their practice. She started the #observeme movement in her district. It's a call-to-action for educators to invite their counterparts into their classrooms to observe and offer feedback. "I see relationships, humor, and passion for teaching as a positive way to influence my students, colleagues, and community," Walton says.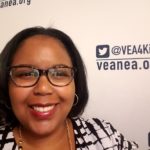 Shaniqua Denise Williams, School Counselor
FREDERICK COUNTY PUBLIC SCHOOLS, VIRGINIA
As a school counselor, Shaniqua Denise Williams manages academic grades and works with teachers and students at the Northwestern Regional Educational Program, a preK-12 regional-based school. Her main task is to help students transition back to their home schools by helping them manage their behaviors.
Learn More
Stay Informed We'll come to you
We're here to help you succeed in your career, advocate for public school students, and stay up to date on the latest education news. Sign up to stay informed