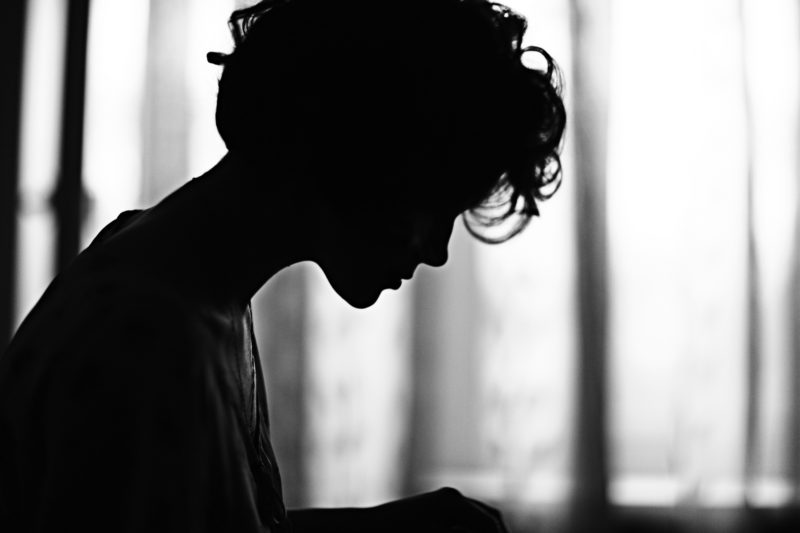 While many parents and educators may recall learning that "no means no" when it comes to sexual relationships, students today may be more likely to learn "yes means yes," as the concept of affirmative consent is increasingly taught on campuses.
Last year, New York passed its "Enough is Enough" law, which requires New York colleges to adopt a uniform definition of affirmative consent as "knowing, voluntary, and mutual decision" among partners in sexual activity, and to teach it to incoming college freshman. One year earlier, California Gov. Jerry Brown signed an even more progressive law, requiring "yes means yes" be the standard on California campuses—and also taught in high school curriculum.
"While 'no means no' has become a well-known slogan, it places the burden on victims, making it their responsibility to show resistance," wrote California lawmakers Kevin de León and Hannah-Beth Jackson to The Washington Post last year. "Research shows that that with affirmative consent education, we can create a culture of respect."  
Meanwhile, Connecticut has a similar law that went into effect this year, and lawmakers in at least a half-dozen other states, including Michigan, New Hampshire, and New Jersey, all have considered bills within recent years.
In each place, lawmakers and educators aim to stop the onslaught of sexual assaults on college campuses. Nearly one in four college women have experienced sexual assault or sexual misconduct, according to a survey of more than 150,000 students done by the Association of American Universities last year. But as little as 5 percent reported it.
It is such a pervasive problem that President Obama in 2014 created the White House Task Force to Protect Students from Sexual Assault, launched a public awareness campaign called "It's On Us," provided a toolkit for campus climate surveys, and recently released a star-studded video entitled "1 is 2 Many." Over the past five years, the U.S. Department of Education's Office of Civil Rights also has investigated more than 200 colleges where students have alleged mishandling of incidents of sexual violence.
Ending sexual violence isn't "merely about changing the law and making it better," Vice President Joe Biden said earlier this year. "It's about changing our culture."
That's what affirmative consent education aims to do—by making sure students know that each person engaging in sexual activity must have the affirmative, conscious, and voluntary consent of their partner. Lack of protest or silence does not mean consent. Nor does the existence of a prior relationship. Students learn that consent must be ongoing throughout sexual activity, and can be revoked at any time.
In July 2016, the National Education Association Representative Assembly formally gave its support to education around affirmative consent with approval of a new business item that calls on NEA to collaborate with organizations working on these issues.
Changing Our Culture
At the State University of New York (SUNY) Oneonta, health educator Rebecca Harrington uses pizza to explain the concept of affirmative consent to her freshmen workshops: "Rebecca has some money to order pizza—enough so that every two people in this room can share one pizza," she says. "Can you turn to the person next to you and figure out if you can share a pizza, and what you're going to have on that pizza?"
Knowing how to open dialogue and negotiate to mutual agreement—even around play time or homework assignments—is a useful skill that can be taught to even our youngest students and adapted to sexual relationships later in life.
Yes, they can do this! They can successfully negotiate a pizza with toppings that both eaters will enjoy. "It's like, 'okay guys, you know how to get to consent! You know how to ask questions to figure out what the other person wants!'" says Harrington.
Making and drinking tea also became a popular metaphor for affirmative consent, thanks to a viral video from a British sexual-violence prevention group. "If somebody said yes to tea, started drinking it and then passed out before finishing it, don't keep pouring it down their throat… unconscious people do not want tea. Trust me on this," the narrator intones.
Harrington, who leads SUNY Oneonta's Know Violence campaign, aimed at eradicating sexual violence on campus through preventative education, has used videos and t-shirts to spread the word throughout campus. (Note about t-shirts: Students read the backs of the shirts in front of them while sitting in classrooms!) Her campaign resources, including "definition of consent" posters and the "sex and pizza" PowerPoint presentation, are available online for educators to share on other campuses.
While some adults struggle to understand "yes means yes," and others, like right-wing radio host Rush Limbaugh, have openly mocked it as "rape polic[ing]," author Jaclyn Friedman says young people have embraced it. "As an expert on sexual health and sexual violence prevention, I spend a lot of time visiting college campuses and talking with students about sex and expectations. And nothing I teach them seems to give them more clarity and comfort than explaining the basics of affirmative consent," she recently wrote.
But what's key to further success, says Harrington, is expanding affirmative-consent education to K-12 classrooms. Knowing how to open dialogue and negotiate to mutual agreement—even around play time or homework assignments—is a useful skill that can be taught to even our youngest students and adapted to sexual relationships later in life.
It's also critical to "make sex normal," says Harrington. "Before we can talk openly [with students] about sex that is not normal—sex that is unwanted or sex in abusive relationships—we need to be able to have open conversations about sex that is normal." (Harrington recommends Indiana University sex researcher Debby Herbenick's TEDxBloomington Talk on this subject.)
"There are years of work ahead of us, but if we really decide we want to change our culture, it could be done in a single generation," says Harrington.
Learn More
Stay Informed We'll come to you
We're here to help you succeed in your career, advocate for public school students, and stay up to date on the latest education news. Sign up to stay informed