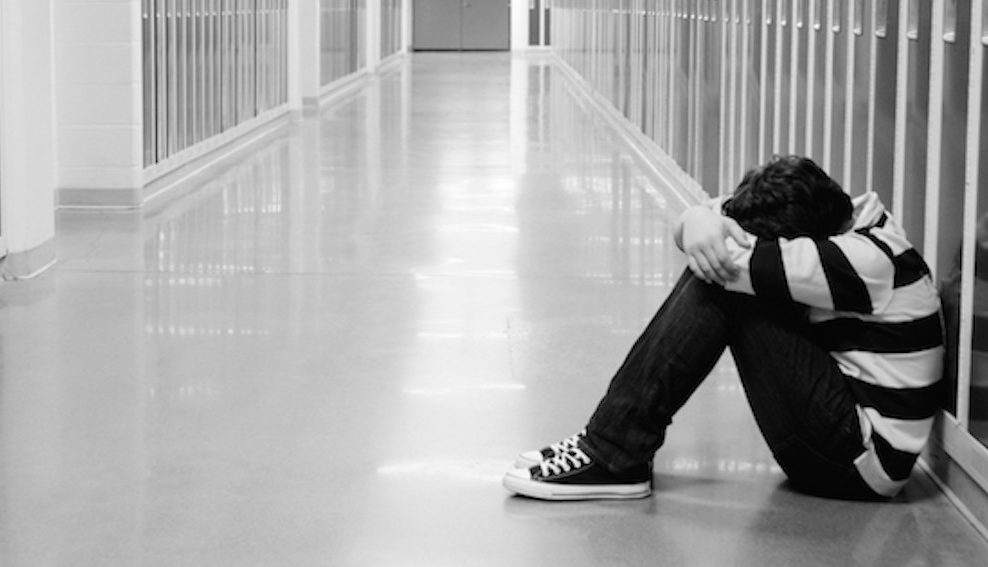 Campaigns to warn people about the consequences of substance abuse have been around since before the 1980s. Remember the "Friends Don't Let Friends Drive Drunk" and "This is Your Brain on Drugs" television advertisements? These campaigns created awareness around addiction and helped to save lives.
The Ad Council, for example, reported that 68 percent of Americans exposed to the "Friends Don't Let Friends Drive Drunk" ad have tried to prevent someone from driving drunk. In 1998, reports showed there was a record-low number of alcohol-related fatalities nationwide since the U.S. Department of Transportation began keeping records.
Ads alone cannot curb substance abuse. It's going to take a concerted effort among several entities, including schools.
By the Numbers
In 2014, the death toll from drug overdoses in the U.S. hit a record number: 47,055. Sixty-one percent—or 28,647—of these deaths resulted from opioid overdoses. Substance abuse, however, is more than just opioids. The most recent data from the Substance Abuse and Mental Health Services Administration (SAMHSA) reports that in 2016:
An estimated 51.3 million people aged 12 or older were current cigarette smokers, including 29.7 million who were daily cigarette smokers and 12.2 million who smoked approximately a pack or more of cigarettes per day. Although about 1 in 5 people aged 12 or older were current cigarette smokers, cigarette use generally declined between 2002 and 2016 across all age groups.
About 1 in 5 underage individuals aged 12 to 20 were current alcohol users. About 7.3 million people aged 12 to 20 reported drinking alcohol in the past month before the survey, including 4.5 million who reported binge alcohol use and 1.1 million who reported heavy alcohol use. The percentage of underage drinkers in 2016 was lower than the percentages in 2002 through 2014 but was similar to the percentage in 2015. About 2 out of 5 young adults aged 18 to 25 in 2016 were binge alcohol users, and about 1 in 10 were heavy alcohol users.
An estimated 28.6 million people aged 12 or older used an illicit drug in the past 30 days, which corresponds to about 1 in 10 Americans overall (10.6 percent) but ranges as high as 1 in 4 for young adults aged 18 to 25. Regardless of age, the illicit drug use estimate for 2016 (the most recent year we have data for) continues to be driven primarily by marijuana use and the misuse of prescription pain relievers. Among people aged 12 or older, 24.0 million were current marijuana users and 3.3 million were current misusers of prescription pain relievers.
With substance abuse starting at early ages, states are looking to public schools to help revamp their drug abuse education programs. Much of the focus is now on preparing elementary school students with the right tools to make healthy decisions.
In February, a panel formed by Ohio lawmakers recommended schools implement new drug educational programs that start in kindergarten. Other states have already taken similarly strong measures as educators believe prevention efforts that start early are key to fighting substance abuse.
"It only makes sense to start health education in the early grades. The students will build on the knowledge as they grow and learn," explained Beth Mattey, lead nurse of the Brandywine School District in Delaware and president of the National Association of School Nurses (NASN), in a March interview with NEA Today.
Helping Students Make Healthy Choices
Many factors contribute to substance abuse, and there is no single solution that schools can do to prevent it. However, there are a number of things schools can do that can help to create the conditions for students to make healthy choices, and include:
Foster protective factors. The Center for Disease Control and Prevention (CDC) has found, based on a growing number of studies, that there are protective factors that can help young people avoid multiple behaviors (including substance use) that can place them at risk. One of the most important is school connectedness, which is the belief by students that adults and peers in their school care about their learning and about them as people.
Provide standards-based health education, which is classroom instruction aligned to the National Health Education Standards. These are the expectations for what students should know and be able to do to promote their personal, family, and community health. Proper substance use, as well as state and local laws about substance use, should be part of a health education program in developmentally appropriate ways. Among the skills that are the most important in promoting healthy choices are decision making, goal setting, self-management, and bystander intervention.
Use teaching resources created by reputable sources, such as SAMHSA and their partners. One example of this is

Operation Prevention

from Discovery Education and the Drug Enforcement Administration. It offers a full toolkit of teaching resources, including lessons at all grade levels, which are aligned to the Next Generation Science Standards and the National Health Education Standards.
Support educator professional development through partnerships with state and local health departments. It is important that educators have access to the latest and best information on the substances and risks about which they are teaching.
Offer programs that have evidence of effectiveness for the specific issues targeted. SAMHSA's National Registry of Evidence-based Programs and Practices offers a searchable database of programs that can be refined by age group or for other specific groups of young people.
Follow the lead of Maryland and require public schools to carry the overdose reversal drug naloxone.
Consider the community partnerships that can help to connect students and families to resources such as additional counseling or treatment.
Seeking Treatment
Seeking treatment for substance abuse can seem like a huge undertaking. SAMHSA offers a confidential treatment locator at https://findtreatment.samhsa.gov.  From this landing page, one can search by zip code or call the confidential and toll-free number 1-800-662-HELP (4357) or
1-800-487-4889 (TTY). If you have insurance that covers substance abuse and/or behavioral health, that is also an important resource for finding appropriate treatment.
Additional Resources
Association of Recovery Schools, https://recoveryschools.org
Centers for Disease Control and Prevention information on school-based health education, https://www.cdc.gov/healthyyouth/data/shpps/pdf/2016factsheets/Overview-SHPPS2016.pdf
Educational Leadership (published by ASCD), issue on mental health in schools. http://www.ascd.org/publications/educational-leadership/current-issue.aspx
NEA articles/blogs
http://lilysblackboard.org/2016/09/talk-opioids-heroin-kids-dying/
http://neatoday.org/2017/03/01/opioid-crisis-schools/
The Newshour, What works on opioids and kids.  https://www.pbs.org/newshour/education/what-works-to-educate-kids-about-the-dangers-of-opioid-use
Stay Informed We'll come to you
We're here to help you succeed in your career, advocate for public school students, and stay up to date on the latest education news. Sign up to stay informed