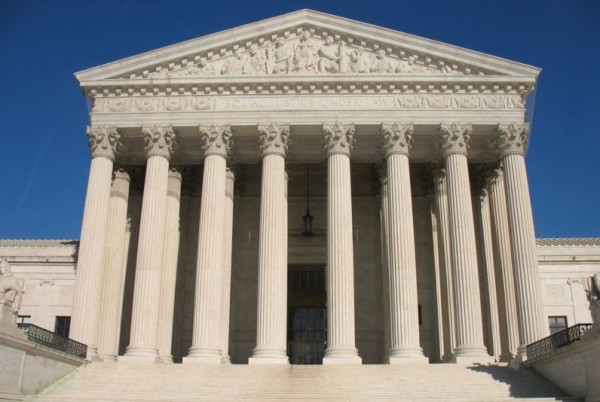 In March 2010, Ramona Whitley, a preschool teacher at a Head Start center in Cleveland, Ohio, noticed that one of her students, a 3-year-old boy ("L.C."), had what appeared to be a bloodshot and bloodstained left eye. Whitely took a closer look at L.C. and observed what she later described as "red marks, like whips of some sort" across the boy's face.
Alarmed, Whitley consulted with a colleague, Debra Jones, and together they asked L.C. how he received the marks and who, if anyone, gave them to him. The two educators, in their state-mandated role as reporters of suspected child abuse and neglect, submitted this information to law enforcement. The boyfriend of L.C.'s mother, Darius Clark, was soon arrested, charged and eventually convicted of felonious assault, child endangerment and domestic violence.
The steps Whitley and Jones took were not particularly different from what educators across the country do in similar circumstances. They did what was necessary to protect the safety of one of their students.
But five years later, the events of that day are the focus of an important legal case, Ohio v. Clark, now in front of the United States Supreme Court.
In 2013, the Ohio Supreme Court overturned Clark's conviction on the grounds that his Constitutional right under the Sixth Amendment to "face his accuser" (the so-called "confrontation clause") had been violated. During the trial, L.C., a toddler, was deemed unsuitable to give live testimony. Instead, prosecutors relied on the testimony of the teachers, who recounted what L.C. had told them.
Clark's attorneys argued that Whitley and Jones, in collecting information that helped identify the perpetrator, were acting not merely as mandatory reporters but also as law enforcement agents. As such, L.C.'s out-of-court statements to the educators should have been deemed "testimony" and therefore subject to cross-examination under the confrontation clause. The court agreed and tossed the conviction.
The state of Ohio has appealed this decision to the Supreme Court, believing that the teachers' valuable role as mandatory reporters and caregivers should not be breached, a position supported by the National Education Association, the American Federation of Teachers, and the National School Boards Association. In November, the three groups filed a friend-of-the-court brief.
How the nine justices decide Ohio v. Clark (a ruling is expected before the end of June) could have a major impact on how school staff across the country interact with students, says Jason Walta, a senior attorney in the NEA's general counsel's office.
"First, it could undermine the mandatory reporting scheme by infusing it with these criminal investigation requirements," Walta explains. "It'll make it less protective and more confusing for teachers to comply with and make them second-guess how to carry out their responsibilities."
Another concern is how any new criminal justice requirements become integrated into the everyday workings of a public school. Once the door is open to educators being categorized as law enforcement officers, where could that lead?
"Will educators have to read kids their Miranda rights when they're investigating, for example, an incident of school vandalism?" Walta asks. "This is just a very bad fit for a school environment in which educators are only trying to see to it that their students are safe and are getting the education they need."
The Court's decision in Ohio v. Clark will hinge in part on whether the justices believe that the two teachers in Cleveland were acting more to identify the perpetrator than to remove the boy out of an immediate, dangerous situation. During oral arguments before the Court in early March, Ilana Eisenstein, Assistant to the U.S. Solicitor General, said that ensuring a child's safety is always the purpose, regardless of the nature of the questions.
"Teachers aren't in the business of prosecution. They're not in the business of collecting evidence, and as such, this Court can generally presume that when they inquire of their students as to how they got hurt, they are asking out of a concern for welfare safety, and out of their normal, routine role, not as means of collecting evidence."
If the Court disagrees, the effect on teacher-students interactions will be chllling, says Walta.
"The teacher isn't going to be sure if they're acting as a cop, and neither will the student.  A student may be reluctant to talk to a police officer about abuse, but would be comfortable talking to a teacher because they feel like the teacher is there to protect them. To confuse those two roles is something we should all be very concerned about."
Learn More
Stay Informed We'll come to you
We're here to help you succeed in your career, advocate for public school students, and stay up to date on the latest education news. Sign up to stay informed