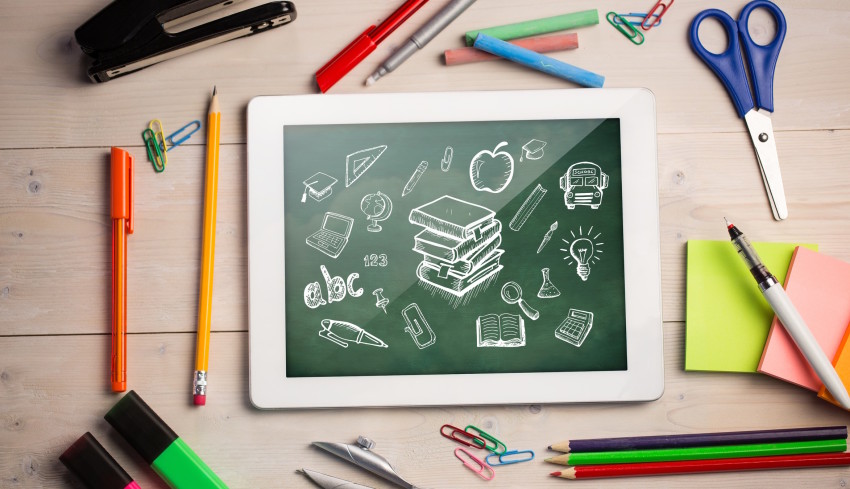 Linda Darling-Hammond, professor of education at Stanford University, made a strong case for "deeper learning" at a panel  discussion last week in Washington, D.C., saying schools must move students beyond rote-oriented test-prep drills and mile-wide, inch-deep curriculum guides. "We can't just tell (students) to memorize a bunch of information and go on with their lives," she said.
Darling-Hammond warned, however, that a focus on high-stakes testing and budget cuts is cutting off low-income students' access to a richer curriculum that can foster deeper learning.
"We need equitable access to deeper learning. Who is going to get access to a thinking curriculum? Poor kids? Right now, it is inequitably distributed."
At the panel discussion, Darling-Hammond presented these and other findings from a new study she co-authored with Pedro Noguera of New York University and Diane Friedlaender of the Stanford University Center for Opportunity Policy in Education called "Equal Opportunity for Deeper Learning." The study was published by Jobs For the Future, who co-sponsored the event with the Learning Policy Institute.
With deeper learning skills, students will be able to navigate the terrain of the future, Darling-Hammond said.
"They will be working in a world with knowledge that hasn't been invented yet. We want them to have transferable knowledge and skills, … that they can apply and use."
To develop deeper learning competencies, schools will need to initiate curriculum and assessment systems that provide opportunities for students to practice not only core academic content in subjects like reading, writing, math, and science, but also understand key principles and procedures such as:
Critical thinking and problem solving where students learn how to identify, evaluate, and synthesize information to construct arguments. Students are encouraged to design their own solutions.
Collaboration and teamwork where students learn to communicate and understand multiple points of view. They learn to cooperate with others to achieve a shared goal.
Effective writing and oral presentations where they learn to structure information, accept and provide feedback, and construct messages for particular audiences.
Self-directed learning where students develop the ability to direct their own learning while viewing setbacks as opportunities for feedback and growth. They set goals, monitor their progress, and reflect on their strengths and areas needing improvement.
According to the report, all schools should provide hands-on learning experiences and high level curriculums, particularly those that work with traditionally underserved student populations. Resource equity in these schools is essential.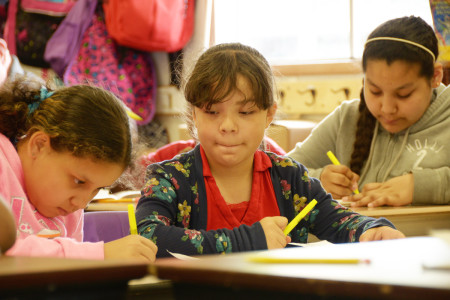 A number of factors is cutting off low-income students' access to a richer curriculum that can foster deeper learning, says Linda Darling-Hammond.
"When it comes to creating a rich learning environment, schools serving low-income students and students of color tend to have the furthest distance to travel,"  Darling-Hammond, Noguera and Friedlaender write. "Equity-based reforms in teaching and learning will be central to the effort to expand access to deeper learning."
The report defines equity as "the policies and practices that ensure that every student has access to an education focused on meaningful learning, taught by competent and caring educators who are able to attend to the student's social and academic needs, and supported by adequate resources that provide the materials and conditions for effective learning."
Successful deeper learning, Darling-Hammond said last week, is hampered by the narrow view many policymakers and curriculum developers hold of what teachers should be teaching. Consequently, they won't fund the necessary training or support the policy changes needed for deeper learning courses/projects.
"What we offer kids (now) is what we think teachers can teach," Darling-Hammond said. "Educator training is a key issue."
The event also included a presentation of a second report, The Implications of Deeper Learning for Adolescent Immigrants and English Language Learners. Author Patricia Gándara discussed ways in which the linguistic and cultural backgrounds of immigrant students and English language learners (ELL) might be reframed as valuable resources for deeper learning.
"Immigrant students are often framed as a problem because of  what they don't have – the English language and knowledge of the school system," says Gándara, co-director of the Civil Rights Project at the University of California, Los Angeles. "We need to reframe the discussion because immigrant students bring so much to this culture."
Immigrant and ELL students, says Gándara, bring a vast amount of diversity to classrooms, small-group discussions, and social settings that benefit non-immigrant students.
"We need to build on these children's assets rather than view them as a deficit," says Gándara. "The children of immigrants are optimistic about their schools."
In her presentation, Gándara noted that one in four children in the U.S. under age 18 live with at least one immigrant parent. That's more than 17 million children "who speak a foreign language at home," she says.
"They bring cultures of collaboration toward deeper learning," she says. "They have all of these assets … they can contribute to this country."
Stay Informed We'll come to you
From education news to action alerts to member benefits-we're here to help you succeed in your career, advocate for your students, and support public education. Sign up to stay informed.