Do you dread holiday gatherings and the inevitable annoying questions about your profession from certain ill-informed friends or family?
Fear not! We've compiled a list of comebacks to crazy comments. When this year's holiday dinner rolls around (or at any other time your professionalism is called into question) you can show everyone why your career choice and your union are worthy of their highest respect.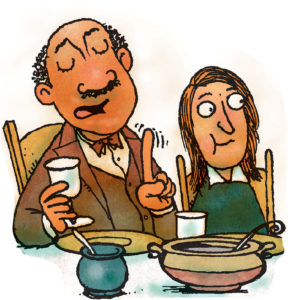 All your union cares about is higher salaries and more benefits! What about the students?
Walkouts in spring of 2018 were about much more than salaries and benefits. NEA members routinely ask for student-focused conditions like class-size limits, staff training to improve student learning, collaborative time for sharing effective classroom techniques, strong health and safety provisions, desperately needed classroom materials and equipment, and joint union-management problem-solving that improves their ability to teach students in low-performing schools. Shouldn't we also have competitive salaries so we can attract the best teachers? Our kids deserve that.
Teachers have tenure. You can't be fired no matter what kind of job you do.
Tenure does not mean a "job for life." It means that a firing needs to come with just cause—and you have a right to a fair hearing to contest charges. Any tenured teacher can be fired for a legitimate reason, after school administrators prove their case. I want to thrive in my profession. For that reason, I do a good job.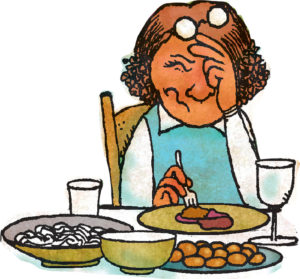 Must be nice to have summers off!
During my weeks "off" I will be mapping out curriculum for the next year, cleaning and organizing my classroom, and trying to finally catch up on all the professional reading and professional development coursework and certification renewals I couldn't cram into the weekends or during the school year when I was busy grading and planning lessons, or working my second job. Want to trade places with me?
You're way too educated to be teaching kids. You should be doing something more challenging. Don't you have an M.A.?
Teaching is a calling, not just a job. Compared to the challenges (and rewards) of the classroom, graduate school was a cakewalk.
Is it true that the lunch ladies and custodians and bus drivers are members of NEA? What do they contribute to our kids' education?
They're called education support professionals, and yes, they're union members. They are on the frontlines of our schools every day—driving students to and from school safely, keeping our schools clean and environmentally sound, making sure our kids eat healthy meals, assisting students in the classrooms, and ensuring the front office runs smoothly. And they're all essential to a well-rounded education for our kids.
Why shouldn't you be held accountable for student test scores? If you teach well, your students will do well on the standardized tests.
The trouble is defining the value of a good teacher (or a good student) by test scores alone, when student achievement can be measured in so many more effective ways. Unless, of course, you think your SAT score was the ultimate predictor of your worth?
Most people think teachers are paid enough, why do you still ask for more?
Actually, most people support us. According to a recent NPR/Ipsos poll, two-thirds of those polled approve of teachers' unions, three-quarters approve of educators' right to strike, and just 1 in 4 believe educators in this country are paid fairly.
Now the Supreme Court says you can't force everyone to join the union, which is only fair.
Anyone can choose whether or not they want to join. Nobody is forced. But the law requires us to represent everyone—members and nonmembers. All we were asking was for nonmembers to continue paying a fair share fee to cover the union's expenses related to collective bargaining and contract administration, but not expenses for political or ideological advocacy. These fair share or agency fees ensure that every employee represented by the union simply pays a "fair share" of the cost of representation. Now that's only fair.
Well, now that nonmembers don't have to pay their fair share I guess that's the end of your union!
No way. The Supreme Court decision sided with corporations in this case, but their action galvanized the labor movement. We have rolled up our sleeves and joined together with millions of other hardworking men and women who are recommitting to their unions. Educators—indeed, all public service workers—keep communities strong. And we intend to keep our union strong so that we can continue to honor our commitment of providing a great education for every student. We won't back down.
Adapted from content by We Are Teachers
(This post was updated in November 2018)
Learn More
Stay Informed We'll come to you
From education news to action alerts to member benefits-we're here to help you succeed in your career, advocate for your students, and support public education. Sign up to stay informed.