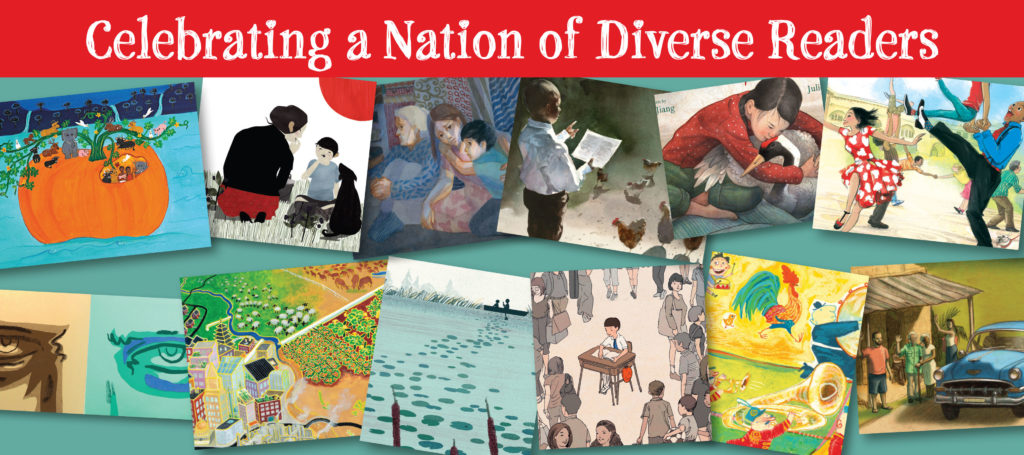 The National Education Association (NEA) and Reading is Fundamental (RIF) will bring hundreds of fourth-graders to Washington, D.C. on Thursday, March 1 to kick off Read Across America (RAA) Day and National Reading Month. Joining NEA President Lily Eskelsen Garcia will be Marvel's Who is the Black Panther? author Jesse Holland and The New York Times bestselling authors Kwame Alexander and Gene Luen Yang, along with authors from around the country.
The Read Across America theme, "Celebrating a Nation of Diverse Readers," will come to life at this year's national kickoff event.
"It's critical that all students see themselves represented in the popular culture," said Eskelsen García. "During this year's Read Across America and National Reading Month, our theme is "Celebrating a Nation of Diverse Readers," and we are emphasizing the importance of books that are telling children of color that they belong in the world and the world belongs to them. It can be a scary place out there right now for our students, but a book can transport them to a world that is safe, a world they feel they belong in, and a world in which they believe they can make a difference."
"Reading Is Fundamental is thrilled to partner with the NEA and literacy lovers nationwide to kick off National Reading Month," said Alicia Levi, RIF CEO. "RIF is dedicated to the promise and opportunity that reading provides and has created the month-long Million Book March campaign to encourage children to read."
As the nation's largest literacy non-profit and the leading voice for children's literacy, RIF is committed to a literate America by inspiring a passion for reading among all children. To maintain momentum for National Reading Month throughout March, RIF has created the Million Book March campaign, counting a million books read nationwide. Now when children take time to read, they can take credit for the books they read by entering the number of books on RIF's interactive book counter at rif.org/millionbookmarch. Reading Is Fundamental has set a goal of one million books collectively read by the end of the month.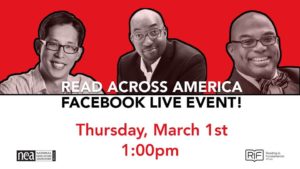 On March 1, more than 400 Maryland public school students, wearing a rainbow of colors, will be treated to a reading celebration complete with a performance by local musicians, a red carpet welcome, magic show, story time with guest authors featured in NEA's Read Across America 2017-18 resource calendar and poster, and goody bags after the event. To encourage others to participate and be part of our national kickoff, NEA will also host a Facebook Live Q&A with RAA guest authors Jesse J. Holland, Gene Luen Yang and Kwame Alexander and classrooms nationwide.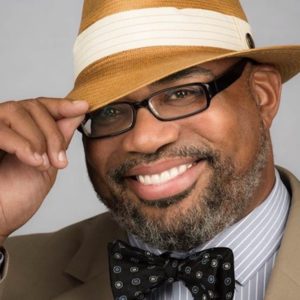 Jesse Holland
Jesse J. Holland is the Race, Ethnicity and Demographics reporter for the Associated Press. He is also the author of the new book, The Invisibles: The Untold Story of African American Slaves in the White House. Holland has been writing since 2005, his books mainly focusing on African-American history, and was approached by an editor at Lucas Films in 2016 about writing the backstory for a character named Finn in the "Star Wars" trilogy.  Then, Holland was asked by Marvel to write the novel, Black Panther: Who is the Black Panther?  The film Black Panther shattered box office records with over $404 million over the holiday weekend.
"Growing up, I didn't have those type of heroes on the big screen. There were very few African or African-American superheroes on television or movies," said Holland. "Today, kids will have these characters – they will be able to say, 'I want to be that,'" he said. "I got the chance to take my kids, and they were transfixed because out of all the superhero stories they've seen, never have they been to a superhero movie where everybody looks like them. That's so important for the kids, and I'm just happy that I got to play a small part in crafting this character for the new century."
Kwame Alexander is a bestselling author of 25 books, including Rebiybd, the follow-up to his Newbery-medal winning middle grade novel, The Crossover. Alexander writes for children of all ages. A regular contributor to NPR's Morning Edition, he is the recipient of several awards, including The Coretta Scott King Author Honor, The Lee Bennett Hopkins Poetry Prize, Three NAACP Image Award Nominations, The NCTE Charlotte Huck Honor, and the 2017 Inaugural Pat Conroy Legacy Award.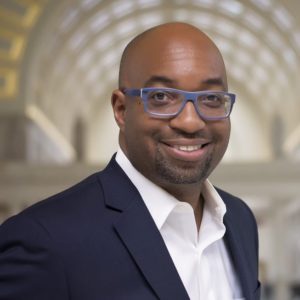 Kwame Alexander
"I'm thrilled that NEA, RIF and other organizations are recognizing the need for more diverse books and I'm honored to serve as the 2018 NEA Read Across America Ambassador," said Kwame Alexander. "We need diverse books to be mirrors and windows so all young people can not only see themselves in literature, but see outside themselves, which makes them more aware of our connections as human beings."
Gene Luen Yang's book American Born Chinese was the first graphic novel to be nominated for a National Book Award and the first to win the American Library Association's Printz Award. In addition cartooning, he teaches creative writing through Hamline University's MFA in Writing for Children and Young Adults. In January 2016, the Library of Congress, Every Child A Reader, and the Children's Book Council appointed Yang as the National Ambassador for Young People's Literature.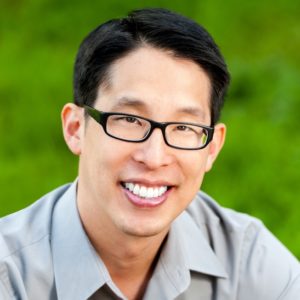 Gene Luen Yang
I'm so thankful to be partnering with the NEA," said Yang. "Books help us understand folks who are different from us.  As our world grows more complex and more connected, this skill becomes more and more necessary."
This RAA Day will celebrate Dr. Seuss' 114th birthday. An estimated 45 million educators, parents and students will participate in events nationwide. NEA's Read Across America Day originated in 1997 when an NEA reading task force suggested a day of reading to emphasize the fun and adventure of reading. NEA's first call for every child and every community to enjoy the benefits of reading took place on March 2, 1998, the birthday of Theodor Geisel, more commonly known as Dr. Seuss, who died in 1991.
"NEA members rallied and organized reading events across the country, and the effort became the nation's largest celebration of reading," said NEA President Lily Eskelsen García. "Since then, NEA's Read Across America has continued to generate enthusiasm for reading nationwide, always emphasizing the importance of motivating children to read."
NEA's Read Across America has attracted some of the biggest names in politics, entertainment and sports. In addition to former First Lady Michelle Obama, past celebrity participants have included Zac Efron, Taylor Swift, Jessica Alba, Green Bay Packers wide receiver Donald Driver, Carrie Underwood, Gwyneth Paltrow, Alex Rodriguez, Serena Williams, Selena Gomez, Shaquille O'Neal, and many others.
"NEA's Read Across America and National Reading Month are incredible vehicles for focusing attention on the literacy needs and successes of our children, but we know it takes much more than a one-day or one-month long celebration," said Eskelsen Garcia. "It's the relationships that kids, teachers, librarians, parents, volunteers and other caring community members form with books that can have a long-term impact on our nation of diverse readers. We know that children who read—and are read to—do better in school and in life."