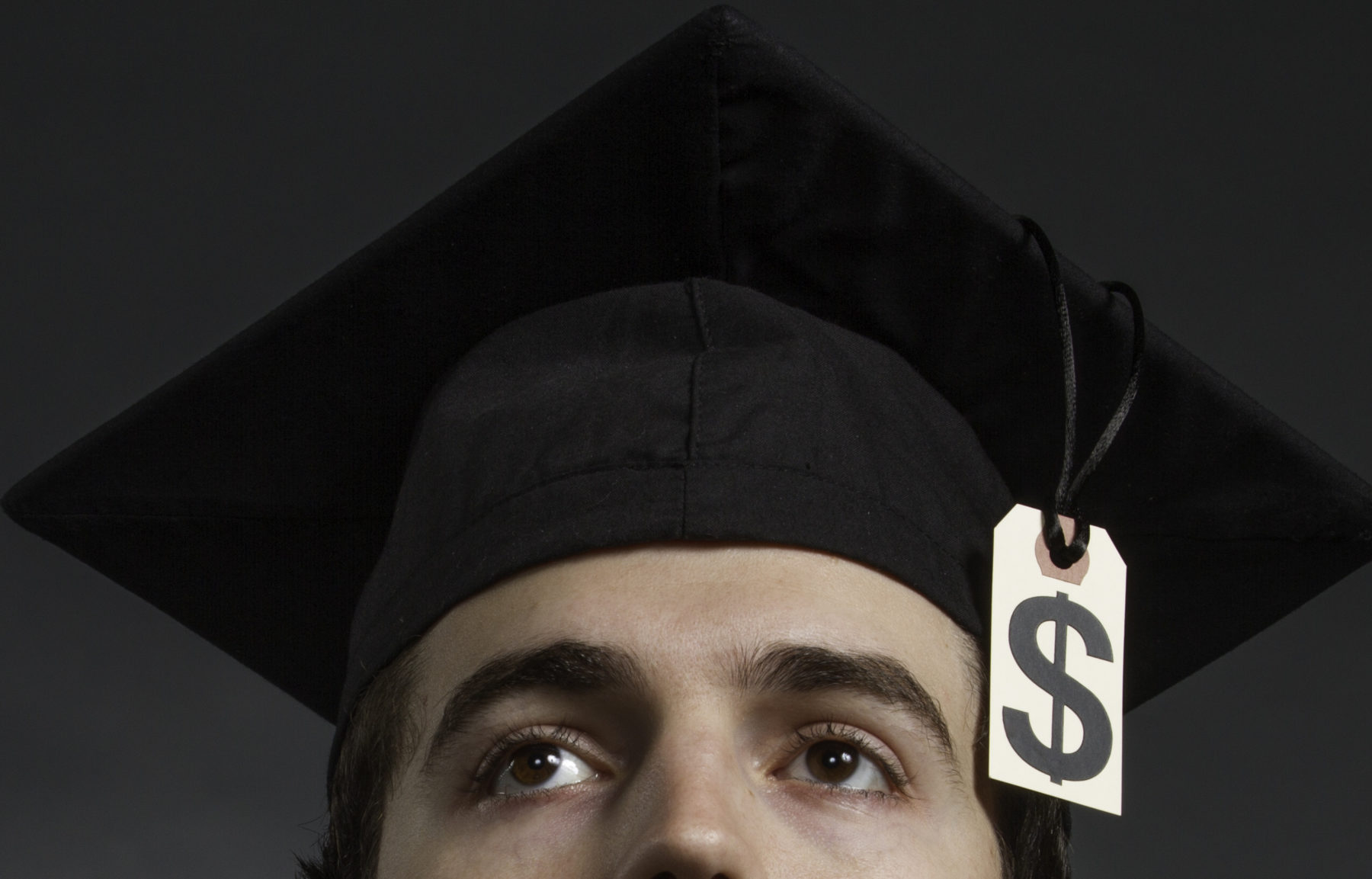 A government watchdog has bad news for teachers like Virginia's Maggie Gannon, who owes $200,000 in student loan debt: An investigation has found that Congress' recent efforts to forgive the federal student debt of teachers and other public-service workers aren't working.
Ninety-nine percent of loan-forgiveness requests made through the Temporary Expanded Public Service Loan Forgiveness (TEPSLF) program, created by Congress last year, have been denied by the U.S. Department of Education, found the Government Accounting Office (GAO). Of 54,000 requests processed, only 661 have been approved.
"[The Department of Education has] not competently administered this program," U.S. Rep. Bobby Scott (D-VA) told NPR. "The students are entitled to it. They have fulfilled their responsibility over a decade of public service, and they're entitled by law to have those loans discharged," added Scott, who has scheduled a Sept. 19 hearing to examine how Education Secretary Betsy DeVos' agency is handling the program.
TEPSLF was supposed to be Congress' solution to countless complaints, including many from NEA members, that the original, 10-year-old Public Service Loan Forgiveness (PSLF) program was too rigid, and that applicants were being rejected for arcane, uncommunicated reasons, even after they made the required 120 on-time payments.
"The last time I sent in [the paperwork], they sent a rejection letter that said I didn't qualify [for PSLF] because my employer didn't put a phone number on their part," recalls Washington first-grade teacher Mary Binauea, 51, who owes $50,000, mostly from her master's degree. "I looked at the copy of what I sent and, surprise! There was the phone number."
Take Action
Ask Congress now to fix and protect PSLF. 
Meanwhile, Kristy Fouts, an Oregon fourth-grade teacher, is one of the very few to actually get approved—to the tune of $30,000 in loan forgiveness—but oversight of the process required so much of her time that it was almost like another job.
"In my experience, and the experience of lots of friends of mine, FedLoan Servicing and other national loan providers have been making many, many errors, and it took me a long time to fix those and get the paperwork processed correctly," she says.
In Fouts' case, her loans had been sold to FedLoan by another servicer, and records of her five years of on-time monthly payments to that first servicer were missing. Although she had proof of payment, FedLoan wouldn't accept it from her. After a year of waiting, she reached out to the office of U.S. Rep. Suzanne Bonamici (D-OR).
"After I did that, the missing records were located within weeks. At some point, I also put in a complaint with the Consumer Financial Protection Bureau—that escalated things and got them to look a little more. The most recent thing, that actually got it done, was a complaint with the DOE's ombudsman person," she says.
What's Next?
"We're going to be hitting a teacher shortage in the next two to five years ... and the reasons are obvious," says Pennsylvania sixth-grade teacher Greg Cechak.
In its report, GAO made four recommendations, which ED has agreed to meet. They include providing information in TEPSLF denial letters on how to appeal those denials; requiring loan servicers to include TEPSLF information on their websites; and including TEPSLF information on ED's PSLF Online Help Tool.
For educators, the stakes are too high for PSLF to fail. "This is going to have an extremely large impact on my life," says Jeff Gale, 33, an Illinois high school counselor who still owes about $62,500 for the undergraduate and graduate degrees he earned in-state at Wisconsin public colleges. "If it works out, a college fund for my son will be started and we'll finally get a reliable vehicle." And if it doesn't? "If it doesn't, we'll be moving into my parents' basement."
For Virginia school counselor Shaniqua Williams, 32, who owes about $97,000 for her bachelor's and master's degrees, PSLF will mean she could replace her 13-year-old Acura with 155,000 miles. "Five more years, and I'll be happy!" she says.
The stakes also are high for the education profession in general—and the students who need highly qualified teachers to succeed.
"We're going to be hitting a teacher shortage in the next two to five years, depending on the state, and the reasons are obvious," says Pennsylvania sixth-grade teacher Greg Cechak, 32, who owes $40,000 for his bachelor's and master's degrees from Pennsylvania's public Bloomsburg University. "I mean, if my kids told me they wanted to be teachers, it's not that I would advise them not to…but I would tell them to be very prepared for the debt that will be coming!" he says.
Yes, She Owes $200,000
With her $200,000 in student debt, Gannon understands why people ask her: "If you could do it again, would you still become a teacher?" The debt is mind-boggling and her job as a second-grade teacher in small-town Culpeper, Va., pays more in hearts and souls than dollars and cents.
 Need help with PSLF? NEA Member Benefits has partnered with Savi to bring NEA members a free Student Loan Forgiveness Navigator.
Still, she answers yes: "This is my passion. I love it!" says Gannon, 29. "Sometimes when the debt is overwhelming, it is crazy stressful. But I really don't think there is anything else I was meant to be doing."
Gannon earned her undergraduate and master's degree at two public universities—Penn State and University of Pittsburgh—as an in-state student. She's the first in her family to attend and graduate college, and she didn't have much guidance in navigating the system. Not all of her loans are eligible for PSLF, specifically the ones that her parents co-signed. But she's entering her fifth year of qualifying PSLF payments on a large chunk of her debt, and PSLF offers her hope.
"It would take about $400 off my monthly bills, offer me a little more freedom. Honestly I want to buy a house, but my student loans are the size of a mortgage," she says. It also would help her invest in her classroom and students. By the second day of school this year, she already had spent a couple of hundred dollars on classroom supplies.
Doubts about the program's viability make her nervous, she says. "I feel like, I'm really nervous with the current state of things, they're going to do away with the loan forgiveness program and I'm just… going to be in this boat."
Stay Informed We'll come to you
We're here to help you succeed in your career, advocate for public school students, and stay up to date on the latest education news. Sign up to stay informed