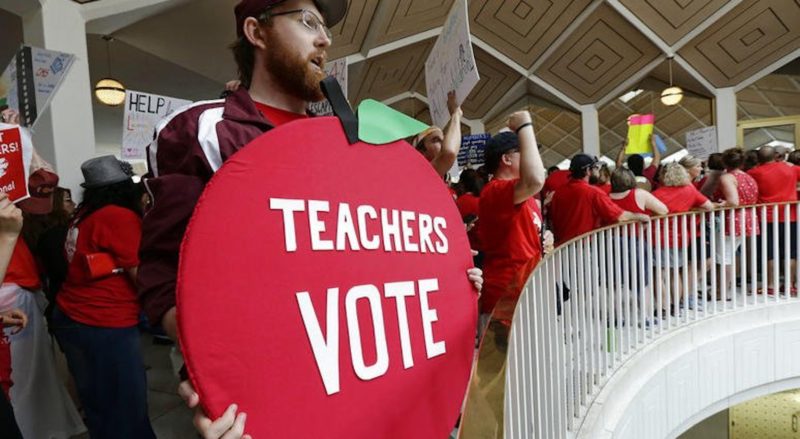 Last Spring, educators in state after state took to the streets to demand greater investments in public schools. The protests launched the #RedforEd movement to elevate public education as a top national issue and harness the energy of educators everywhere and carry it to the ballot box in November.
On Tuesday, they delivered in spectacular fashion, helping sweep pro-education candidates – many of them former or current educators - into office at every level of government.
The victories marked a major victory for students and education and serve as a mandate for real change in our public education system.
The 2018 election may prove to be a turning point for public education, said NEA President Lily Eskelsen García.
"Lawmakers learned an important lesson tonight: You can either work with educators to address the needs of students and public education, or they will work to elect someone who will," said Eskelsen García. "Candidates across the country witnessed unprecedented activism by educators in their races. Standing up for students and supporting public education were deciding factors for voters, and educators will hold lawmakers to their promises."
The balance of power will shift in Washington D.C. as the Democrats' new majority in the U.S. House of Representatives will serve as an important check on President Trump and Education Secretary Betsy DeVos. More than 100 women were elected to the House, the most in U.S. history.
It was the gubernatorial and state legislature contests, however, that delivered the most impressive wins for pro-public education candidates. Education policy is decided primarily by these legislatures and the bulk of money allocated to public schools comes from state and local coffers. Winning these races was critical, which is why NEA focused its mobilization efforts most sharply in individual states.
At least 290 state legislative seats and seven state chambers were flipped to pro-public education majorities, many in states that have suffered through a decade of devastating cuts to education and relentless attacks on educators and other public sector workers. Beyond that, at least seven governorships were flipped, including Tony Evers, who put an end to the Scott Walker era in Wisconsin and J.B. Pritzker defeated Bruce Rauner in Illinois.
Walker, of course, led the attacks on public sector unions with Act 10, the 2011 anti-collective bargaining law. In 2015, Rauner was chiefly responsible for pushing the Janus case that made its way to the U.S. Supreme Court in 2018.
Other big wins included former high school teacher Tim Walz in Minnesota, Gretchen Whitmer in Michigan, Janet Mills in Maine, Brad Little in Idaho, Laura Kelly in Kansas, and Michelle Lujan-Grisham in New Mexico.
Nearly 220,000 NEA members and education families were involved in getting out the vote up and down the ballot in the 2018 election. That's a 165 percent increase in activism engagement this election cycle compared with 2016, a presidential year where activism is historically higher than midterms.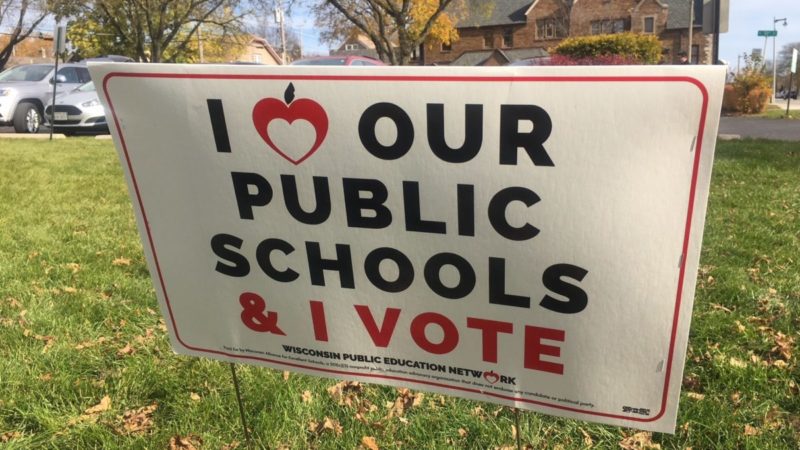 There were a number of state ballot initiatives put before the voters that effected education funding. Maryland voters approved Question 1, whichwill require casino revenue to be set aside for schools, potentially raising $500 million annually for K-12 education. Montana voters approved LR-128, a $6 million levy to support the state's public colleges and universities.
The 2018 elections also saw an unprecedented number of educators step up and run for office. According to an NEA analysis, nearly 1,800 current or former teachers and other education professionals ran for state legislative seats this year and more than 100 more vied for top state or federal offices. Many of these candidates hailed from states that experienced #RedForEd walkouts: West Virginia, Kentucky, Oklahoma, Arizona, Colorado, and North Carolina. Oklahoma led the charge with more than 62 educators who were on the general election ballot.
While results were still being tallied on Wednesday, the message sent by these candidates is loud and clear.
"After decades of starving education funding, educators said, 'I can do better,'" said Eskelsen García. "They found themselves asking, 'Why not have an educator in that lawmaking decision seat?' And that's exactly why they ran for office and voters elected them to serve," said Eskelsen García.
Despite the victories in Election 2018, Eskelsen García added, educators will continue to engage with our elected officials so they stay focused on delivering for the nation's students.
"Educators have had enough of empty promises from politicians. We told them we'd remember in November, and educators keep their promises," Eskelsen García said. "As a result of the historic #RedForEd movement and the 2018 midterm election, educators have found their voice, and they are going to continue to hold lawmakers accountable after this election."
For all the latest updates on Election 2018 results, visit NEA Education Votes.
Stay Informed We'll come to you
We're here to help you succeed in your career, advocate for public school students, and stay up to date on the latest education news. Sign up to stay informed