Editor's note: On Aug. 6, UMass Amherst reversed its plan to invite most students back to campus, announcing that students taking online-only classes would stay home. With that, about 3,000 of its 30,000 students are expected to return to the Amherst community.
With college students poised to return to campuses this month, faculty and staff across the U.S. are pleading with campus administrators and state lawmakers to end the "magical thinking," and return to online learning until it's safe to reopen physically.
In many places, their warnings have been heeded. As cases of COVID-19 rise across the South and Midwest, many colleges—Georgetown University, George Washington University, Spelman College, Morehouse College, Pepperdine University, to name just a few—are reversing previous decisions to reopen.
But, in other places, faculty, staff and students continue to raise the alarm. In Florida, NEA-affiliated faculty have formally asked Gov. Ron DeSantis and the Board of Governors, which governs the state university system, to halt reopening. Already, Florida public universities have been linked to nearly 900 cases of COVID-19.
"Imagine a state that forces faculty and staff to choose between their lives and their livelihoods," said Paul Ortiz, history professor and union leader at the University of Florida, where the reopening plan doesn't even require students to be tested for COVID-19, he pointed out.
As cases of COVID-19 rise across the South and Midwest, many colleges—Georgetown University, George Washington University, Spelman College, Morehouse College, Pepperdine University, to name just a few—are reversing previous decisions to reopen. But, in other places, faculty, staff and students continue to raise the alarm."
In Massachusetts, where community colleges are mostly physically closed, NEA faculty and staff at state universities also are calling on administrators and lawmakers to do the right thing. Reopening plans must ensure the safety of all community members, say union leaders. And, "given that campuses need more, not fewer resources during this pandemic," all layoffs and furloughs should be revoked and abandoned, and necessary federal and state funding secured, said Massachusetts Teachers Association Vice President Max Page, a professor at UMass Amherst.
Meanwhile, last week, a New York Times project revealed at least 6,300 COVID-19 cases tied to about 270 colleges. These include 438 cases at the University of Central Florida, the second-biggest outbreak at a college in the U.S.; 217 at the University of Florida, the fifth biggest number in the nation; and 182 at the University of South Florida, the seventh biggest.
"We have to listen to what scientists are telling us, rather than just hoping for the best," said David Johnson, president of the faculty union at Southern Illinois University Carbondale (SIUC), which is urging administrators to offer all courses remotely, to address the digital divide, and to work with the unions to get full state and federal funding for their campus and unemployment benefits for any out-of-work workers.
The Case for Closing Campuses
Like their K12 colleagues, NEA faculty and staff want the health and safety of their communities to be paramount. But unlike in K12, their workplaces also can be residential communities, where young adults share bedrooms and eat breakfast, lunch, and dinner together, and sometimes go to dorm-room parties where alcohol impairs judgment and disinhibits risky behaviors. And, unlike in most K12 schools, college and university campuses often have multiple, unsecured entries, which are open to local community residents.
Since February, at least 4.6 million COVID-19 cases and 151,000 deaths have occurred in the U.S., but faculty and staff are particularly unnerved by this summer's surge that has been driven, in part, experts believe, by young adults congregating in bars and on beaches. In Florida, for example, the state reports nearly half a million cases this year—with 433,120 occurring after June 3, when DeSantis first lifted restrictions on bars and other businesses.
Most of the Florida university reopening plans were written, without much guidance from state or federal health officials, before the current surge. "We're concerned that these institutional plans were developed six to eight weeks ago…and they haven't been updated," said Karen Morian, president of the statewide United Faculty of Florida (UFF).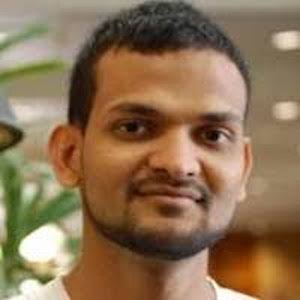 Jaffar Hameed
"The most important issue for us, as for everybody, is preventing the spread of COVID-19," said Morian. Only 11 percent of the Florida university plans include any provisions to support students or professors who need to quarantine, she noted.
"Floridians are getting infected every 10 seconds or less, and dying every 10 minutes or less," said UFF Vice President Jaffar Ali S. Hameed, a professor at Florida Gulf Coast University. Based on current rates of hospitalizations and deaths, Hameed calculates that reopening university campuses could lead to the deaths of 2,000 Florida students and the hospitalization of 52,000, plus the deaths of 3,000 faculty and staff members and hospitalization for 12,000.
It will be particularly lethal for Florida's Black and Hispanic faculty, staff and students, who are dying in disproportionate numbers, pointed out Deandre Poole, a faculty leader at Florida Atlantic University in hard-hit South Florida. "Fifty percent of our students are students of color. And, as an African-American male, I know firsthand that we feel that politicians and corporations are rushing to reopen at our expense.
"What is my life worth, and what are the lives of my students of color worth?" Poole asked.
Stop the Layoffs
In Massachusetts, community college faculty and staff have been bargaining around the impact of the pandemic, including compensation for new training and increased workloads, since March 15, said Margaret Wong, president of the NEA-affiliated Massachusetts Community College Council (MCCC). MCCC members also are involved in reopening committees on every campus.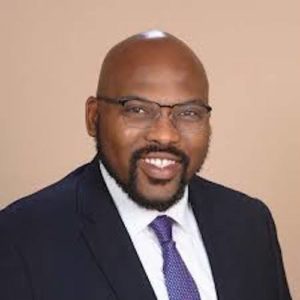 Deandre Poole
More than a month ago, the colleges announced they would be online this fall, with a few exceptions in clinical courses. Some classes will be synchronous—held online with a live feed from the instructor to all students—while others will be more like online discussions and assessments that students can access at any time.
Being online is a sacrifice for faculty and students, notes Wong, an English professor at Quinsigamond Community College in Worcester, Mass. "I need to see my students!" she says. And it's likely many students, who may not have laptops or WiFi, or a safe, quiet space to study, will fall behind.
But here's the tradeoff: "The sacrifice will be students learning less. The sacrifice will not be the lives of faculty and staff, students and their families," says Wong.
In Massachusetts' state colleges and universities, plans differ. UMass Amherst expects some 15,000 students to return to their community this month, and is promising to manage the influx by testing and quarantining students. Risa Silverman, a public-health specialist who is co-chair of the staff union, is skeptical.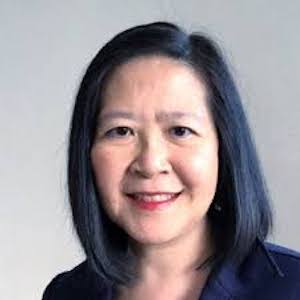 Margaret Wong
Assuming students will wear masks all the time, or reliably show up for weekly testing, is what health experts call "magical thinking," says Silverman. With students trickling back to Amherst now, "we already have reports of people not wearing face coverings and gathering in large numbers. We multiple this by thousands and we know there will be an outbreak."
Silverman suggests bringing back students who otherwise don't have a safe place to live, while keeping others at home, online. "It's not that campuses won't open in thousands of years," she said. It's that they should be closed now, while it's unsafe.
Her union, the Massachusetts Teachers Association (MTA), also has demands around layoffs and furloughs, and adequate funding. Recently, administrators at Springfield Technical Community College shut down a handful of programs, including landscaping and auto mechanics, laying off more than a dozen faculty members. At Quinsigamond, administrators closed an innovative childcare center—at a time when working parents need childcare more than ever.
Additionally, at their July 20 meeting, Massachusetts trustees voted to cut 6 percent of UMass's workforce and expand furloughs throughout the system. At Salem State, recent furloughs amounted to a 13 percent pay cut.
The pandemic can't be administrators' excuse to dismantle programs and cut staff, especially at colleges that serve so many low-income students and students of color, say MTA leaders. By demanding that administrators invest in their institutions, "our members are the protectors of our campuses," said MTA President Merrie Najimy.
Learn More
Stay Informed We'll come to you
We're here to help you succeed in your career, advocate for public school students, and stay up to date on the latest education news. Sign up to stay informed