Many years ago when smartphones were just being introduced to society, my friends and I would joke about how easy it is to win an argument now, since everyone carried a computer in their pocket. Any question could be answered and every fact could be verified in an instant. Growing up in the late 1980s and early 1990s, I had the pleasure of witnessing a technology revolution unseen since the 18th century.
But the early days of the internet were an unregulated frontier, and nobody quite knew what to make of it. Would it be a tool that connected everyone on the planet in real time? Would it lead to a period of increased democratization across the globe? If those were possible, would we finally get the flying cars we were promised in Back to the Future? (Still waiting on this one!)
Some people asked another question: What happens when you try to answer a question and verify a fact and a search returns multiple possibilities? How do you tell the difference between facts and "alternative facts"? And how do you help students decipher fact from fiction when the adults in the room can't agree?
Most of us assumed at the time that misinformation would naturally filter itself out through a process of digital Darwinism. Only the kooks would believe a website that suggested the world is flat, right?
But it didn't work out that way. Misinformation proliferated to such an extent that it now has the ability to change the course of history. This is why digital literacy is more important now than ever before. As teachers, we bear the responsibility for making sure our students know how to distinguish reliable information they see on the Web from misinformation. This is a daunting task, especially if you struggle to analyze reliable sources on the internet yourself!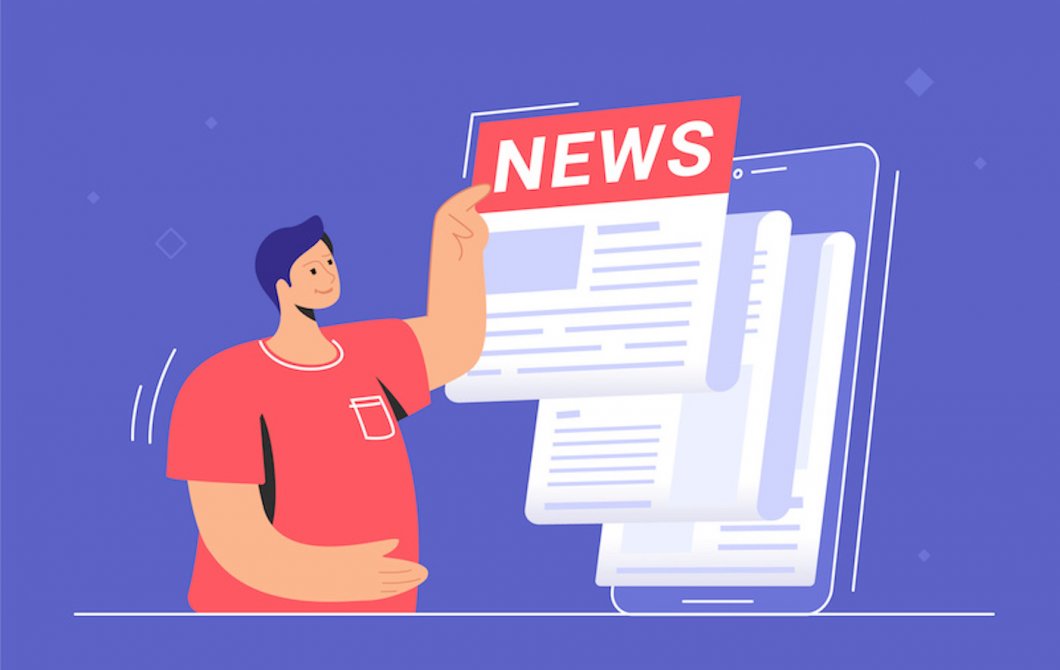 Luckily, fantastic resources are available to help your students become experts at sniffing out misinformation!
For starters, the Stanford History Education Group (SHEG) has been developing a curriculum for the past few years called Civic Online Reasoning. This program starts by instructing students to "read laterally" when browsing the Web. For example, if you see a piece of information that looks fishy, simply open a new tab and research the organization to see if it's reliable or has a history of spreading misinformation.
While this seems intuitive, it's something that very few adults even do. SHEG has curriculum sets that introduce students to digital literacy and lateral reading as well as specific lessons in science and social studies. The group also includes an array of assessments in which students are challenged to differentiate reliable information from misinformation.
So how can you incorporate this learning into your everyday lessons? Try these exercises, which can be completed as warmup activities.
Comparing Articles Using Lateral Reading
This activity requires students to analyze two articles from the New York Times to determine which source is more reliable. Both articles are about plastics and the environment, but one is sponsored by a major corporation with a vested interest in the topic. Teachers may want to spend a few minutes at the start of class providing students with background on lateral reading.
Activity: Civic Online Reasoning - Comparing Articles
Analyzing Social Media Posts
Have students try to assess the reliability of a short video about economics that was posted on social media. Students should research the credentials of the content creator, which requires them to think critically about the point of view of the post.
Activity: Civic Online Reasoning - Social Media Video
Claims on YouTube
One of the fastest ways that misinformation spreads is through YouTube. A person can edit a video to create nearly any narrative. In this activity, students analyze one of these videos to determine how reliable the narrative is. Students work in small groups to research the background of the creator and the claims made in the video. This helps students establish a habit of researching sources and provides them with the context to make educated decisions about the reliability of sources.
Activity: Civic Online Reasoning - YouTube
Digital Compass
Created by Common Sense Media, this learning experience helps students find age-appopriate, reliable online information for students from grades three through twelve. Each activity can be completed in 10 to 15 minutes. Students investigate different sources to determine their reliability and practice being safe digital citizens.
Activity: Common Sense - Digital Passport 
Fake News Challenge
This activity is especially popular among my students. Using a fake news article generator, students test the skills of their classmates by trying to create the most believable fake news story. I rotate students on a weekly basis to create a news story that may or not be true. Students are assigned real or fake news stories. In the fake story, they can add details that are untrue to see if classmates can catch their lie through research. Students relish in trying to trick their classmates.
Activity: Fodey.com - Newspaper Clipping Generator
Andrew Kozlowsky is a teacher at Walter Johnson High School, in Bethesda, Md. He teaches Advanced Placement U.S. History and Modern World History.
Learn More
Education News Relevant to You
Read the latest on our advocacy, our members, and the education trends we're watching.
Stay Informed We'll come to you
We're here to help you succeed in your career, advocate for public school students, and stay up to date on the latest education news. Sign up to stay informed