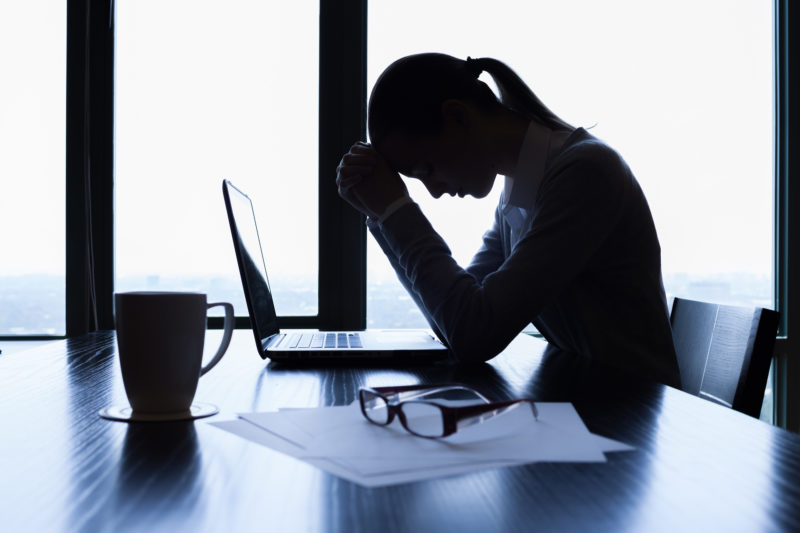 The Oklahoma teacher who sells his blood to pay his bills, or the one who works four jobs, including as a roofer aren't alone. Stories about poor teacher pay captured the nation's notice during this #RedforEd spring, as educators walked out and rallied in at least six states for fair wages and increased education funding.
Now a team from the Stanford Center for Education Policy Analysis has entered the conversation with a study that shows what happens when teachers not only have to contend with poor pay, but also with rising home costs.
It's not good—for them, or their students.
About 85 percent of San Francisco teachers surveyed say they have anxiety about their financial situation, compared to 63 percent of other employed adults. In particular, younger teachers have frequent anxiety over financial stresses.
The study also found that teachers who said they were frequently stressed about money have more negative attitudes about their jobs, missed about 1.6 more days of school, and had rates of chronically absenteeism that were 12 percentage points higher. Chronic absenteeism is defined as missing more than 10 days of school a year.
Moreover, "economically anxious teachers have a lower regard for teaching and are more likely to resign in the following year," the researchers found.
These findings aren't likely to surprise anybody in West Virginia, for example, where teacher pay ranked 48th in the nation last year. Educators held a historic, nine-day strike in March, forcing state legislators to raise pay by 5 percent for all state employees.
Nor would it be surprising in Arizona, where  lawmakers cut state funding for education by about 37 percent between 2008 and 2015, and teachers' salaries ranked 45th in the nation this year, according to NEA figures. After a six-day walkout, fueled by the #RedforEd movement, Arizona teachers will see raises next year that are upward of 10 percent, an Arizona Republic analysis of the 46 Arizona districts found. Some will be as high as 20 percent.
In San Francisco, the average teacher earns about $68,000—more than teachers in many other parts of the country—but not enough to live well in the city, where the median monthly rent was $4,450 in 2017 and median home price $1.2 million. Often San Francisco teachers must live outside the city and deal with long commutes for not much more affordable prices. In the larger Bay Area, the median monthly rent was $3,295 and median home price $749,000.
"Raising teacher salaries overall is the most direct approach to addressing financial insecurity," the researchers write, although accessible and affordable housing closer to schools is also important.
Across California, only about 17 percent of homes for sale are affordable on the average teacher's salary, a 2016 Redfin analysis found. This is down from 30 percent in 2012. "Our public servants can't afford to live in the communities they serve," Redfin chief economist Nela Richardson told Redfin.
"It's a problem of national importance," she added.
And it does affect their students. Teacher absenteeism, for example, is a leading indicator of student performance. The relationship between teacher well-being and student achievement is "no surprise," a Center for American Progress study found in 2012, considering "teachers are the most important school-based determinant of students' academic success."