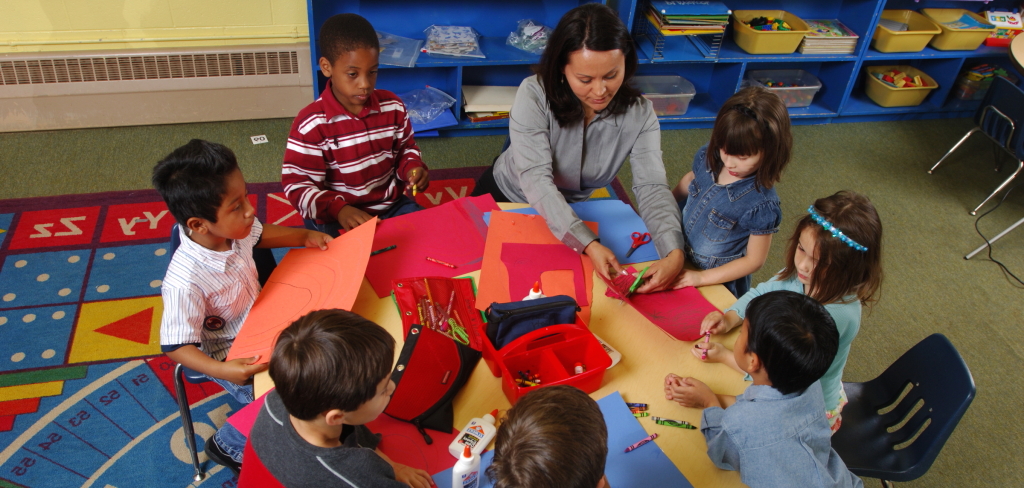 Even a 5-year-old could figure out this simple math: Take 20-plus Maryland kindergartners and one teacher. Require that teacher to spend at least one hour, but more likely an hour and a half, with each of her new students during the first six weeks of the school year, administering one-on-one the state's newest standardized test.
What do you get?
A waste of time.
Maryland's new Kindergarten Readiness Assessment (KRA), launched in 2014 by state officials, means the loss of too much instructional time — and should be suspended, the Maryland State Education Association (MSEA) told the State Board of Education last month.
"Our students in all grades — and especially those in kindergarten, which for many is their first formal education experience — are counting on the adults to get it right and provide them with an education in which they have adequate time to teach," said Betty Weller, MSEA president.
"We cannot afford to waste valuable instructional time without ensuring that new initiatives have been thoroughly piloted, communicated, and are useful to our practitioners," she said.
At least 25 states mandate a kindergarten readiness test, according to The Washington Post, and the number is likely to rise. Late last year, the U.S. Department of Education announced it would provide $250 million to early education or preschool programs in 18 states — and one of the strings attached to that money is the creation or use of kindergarten readiness assessments.
But not all educators agree on what a developmentally appropriate assessment looks like for a 4- or 5-year-old child. It may be as simple as a checklist used by the teacher as he or she observes kindergartners at work, sometimes in small groups for guided reading or math conversations. For the youngest learners, appropriate assessments should "feel more like playing" to students, experts say.
In a survey of Maryland kindergarten teachers in late 2014, MSEA found that 91 percent of nearly 500 respondents did not believe the new test would help their instruction, and more than half said it took more than 1 hour and 25 minutes per student.
Like NEA members across the country, Maryland teachers are saying they want more time to teach — and for their students to have more time to learn. From New Jersey to Florida to Washington State, educators are calling on local, state, and federal lawmakers and policy-makers to address the rampant over-testing and the misuse of standardized tests.
"As educators, we support testing as a way to guide instruction for our students and tailor lessons to their individual needs," said NEA President Lily Eskelsen García. "(But) when students spend increasing amounts of class time preparing for and taking state and federally mandated standardized tests, we know the system is broken. Let teachers teach."
For their part, Maryland state officials have said that they're working on ways to improve the kindergarten readiness test, "but don't ask us to suspend it. It will help improve early education," Rolf Grafwallner, Maryland's assistant state superintendent for early childhood development, said to The Washington Post.
The findings of the MSEA survey match almost exactly the experience of Olivia Granta, a kindergarten teacher in Maryland's Montgomery County, who gave the KRA, as required, to her 18 kindergartners this school year.
"I didn't find it very useful," said Granta this week. "Kindergarten teachers already collect data — how many letters do our students know, how many sounds do they know, how high can they count, how well do they work with peers, can they hold their scissors, etcetera. We may not be 'mandated' to know these things, but we have to know them because we have to instruct them."
They also do plenty of formative assessments, Granta explained, the kind that help teachers to shape their lessons, while teaching - "listening to students in guided reading groups, facilitating conversations in math centers, having them write about themselves in writers' workshops…"
So, for Granta, the KRA was redundant — and, as a measure of "kindergarten readiness," it also wasn't very accurate either. As Granta pointed out, by the time she tested her 18th kindergartner in late October, the findings didn't have much to do with that child's "readiness."
"The kid on Nov. 1 has already had a month and a half of instruction," she said. Probably, Granta suggested, the KRA would be more useful if pre-kindergarten teachers gave the test in May or June, and then shared the data with kindergarten teachers over the summer to help them prepare.
Nonetheless, in an effort to capture that not-very-useful data, Granta spent at least one hour this fall with each of her new kindergartners, while the others were expected to "stay quiet and work independently in their centers." (Keep in mind that some of these 5-year-olds have never before worked independently in their young lives.)
Significantly, Granta and other Montgomery County kindergarten teachers do not have classroom aides. And, although her school administrators did provide as much support as possible, after spending at least 20 hours engaged in the testing and its data entry, Granta now looks back at the entire month of September as "pretty much a loss, in terms of learning."
Stay Informed We'll come to you
We're here to help you succeed in your career, advocate for public school students, and stay up to date on the latest education news. Sign up to stay informed