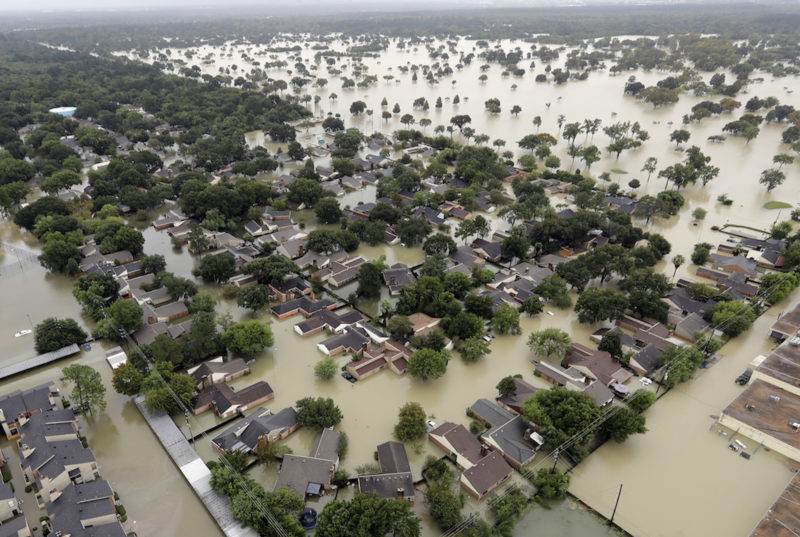 Hurricane Harvey, which made landfall in Texas as a Category 4 hurricane on Aug. 25, has destroyed many towns along the Gulf Coast, dumping massive amounts rain over Texas and Louisiana. While the storm may have left, flooding continues—and thousands of lives have been devastated, including the many members of the National Education Association union family.
Estimates show that in Texas, as many as 30 percent of NEA members may be impacted.
To help these and many more educators, the NEA has launched the NEA Foundation Hurricane Harvey Disaster Relief Fund, and is now accepting donations to support members and their families affected by the devastation of Hurricane Harvey. NEA is also working with its state affiliate, the Texas State Teachers Association (TSTA), to coordinate a response.
Help ensure NEA members, their families, and communities receive much-needed disaster relief. Donations to the relief fund will go a long way to replace belongings and meet the many expenses educators and their families will certainly incur.
"Our hearts, thoughts, and prayers are with the people of the Gulf Coast," said Lily Eskelsen García, president of the NEA. "Like other residents, many of our members there lost their homes and cars or sustained other serious property damage. Over the days, weeks, and many months to come, they will begin to rebuild their lives and get back on their feet. The more than 3 million members of the National Education Association family stand ready to help our brothers and sisters as they work to rebuild their families, homes, schools, and communities."
In the face of Harvey's severity, members in Texas and Louisiana will need not just words of encouragement, but as much financial support as we can provide.
The photos and videos of the conditions in the Houston area in the aftermath of this unprecedented storm show that the road to recovery will be long for life to return to anything approaching normalcy in that region. The relief fund is an opportunity to help our NEA family members through this difficult time.
The Hurricane Harvey Relief Fund will assist members in getting back on their feet; you can donate at neafoundation.org/donate.
Photo: AP Photo/David J. Phillip
Stay Informed We'll come to you
We're here to help you succeed in your career, advocate for public school students, and stay up to date on the latest education news. Sign up to stay informed