Sometimes it helps to say things twice – and maybe just a little bit louder. Last year, 20,000 educators and their supporters in North Carolina attended the "March for Students and Rally for Respect" in downtown Raleigh to demand the legislature reinvest in the state's public schools.  Lawmakers didn't listen, which is why an equally large gathering of fired up educators on May 1 took to the streets again for a "Day of Action."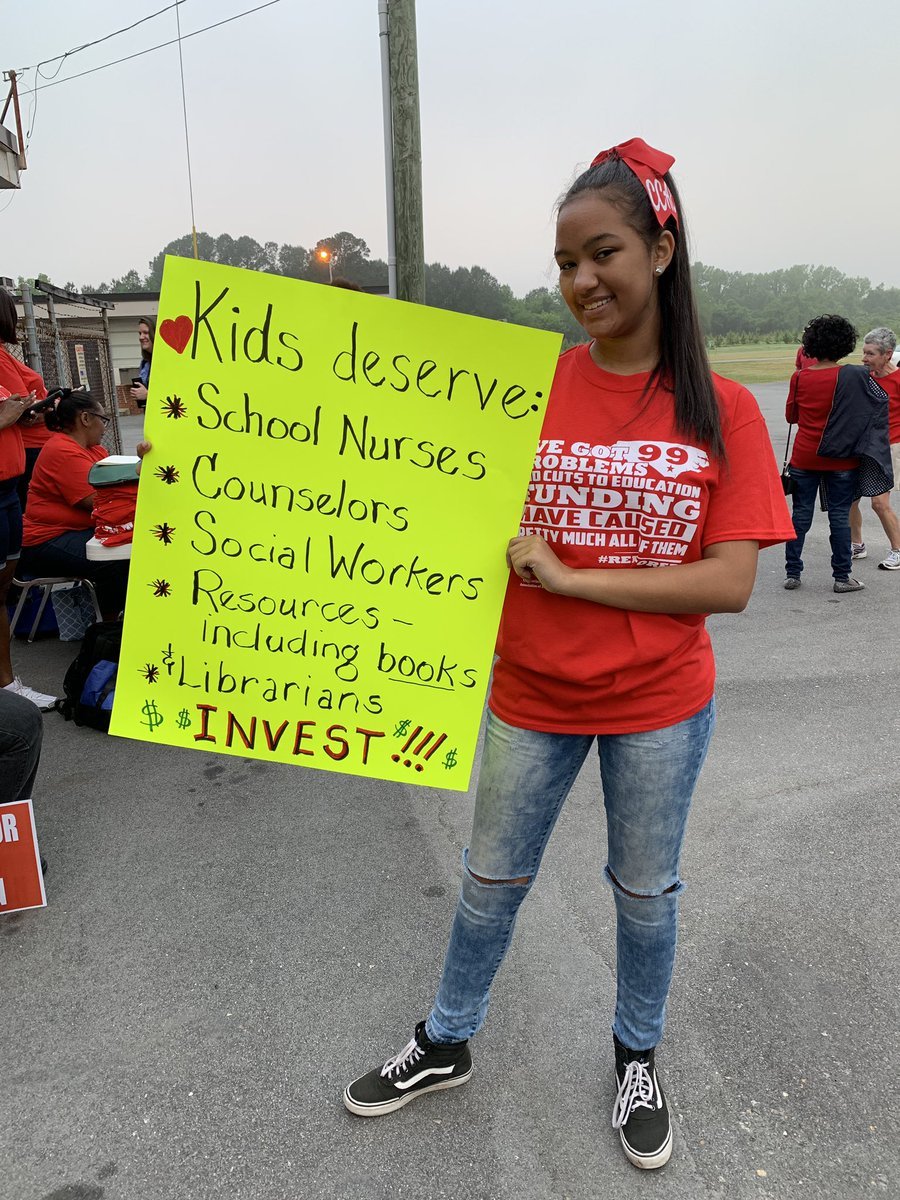 Their neighbors to the south were out as well. South Carolina joined the #RedforEd movement as an estimated 10,000 educators marched through downtown Columbia to protest the chronic underfunding of the state's schools.  The rally ended up attracting one of the largest crowds gathered at the state capital in recent memory.
"Our Students Will Win"
State funding for North Carolina students dropped 12 percent from 2008-16, leading to larger class sizes, cuts to academic programs, outdated classroom resources, and educator salaries well below the national average.
According to the Center for Budget and Policy Priorities, educator protests, including North Carolina's action in 2018, have led to improvements in education funding, but it's not close to being enough. Funding levels in the state are still below pre-recession levels and the legislature is still dragging its feet.
"It's a shame that for the second year in a row we have to come up here and say, 'Our schools are starving,'  said Mark Jewell, president of the North Carolina Association of Educators (NCAE).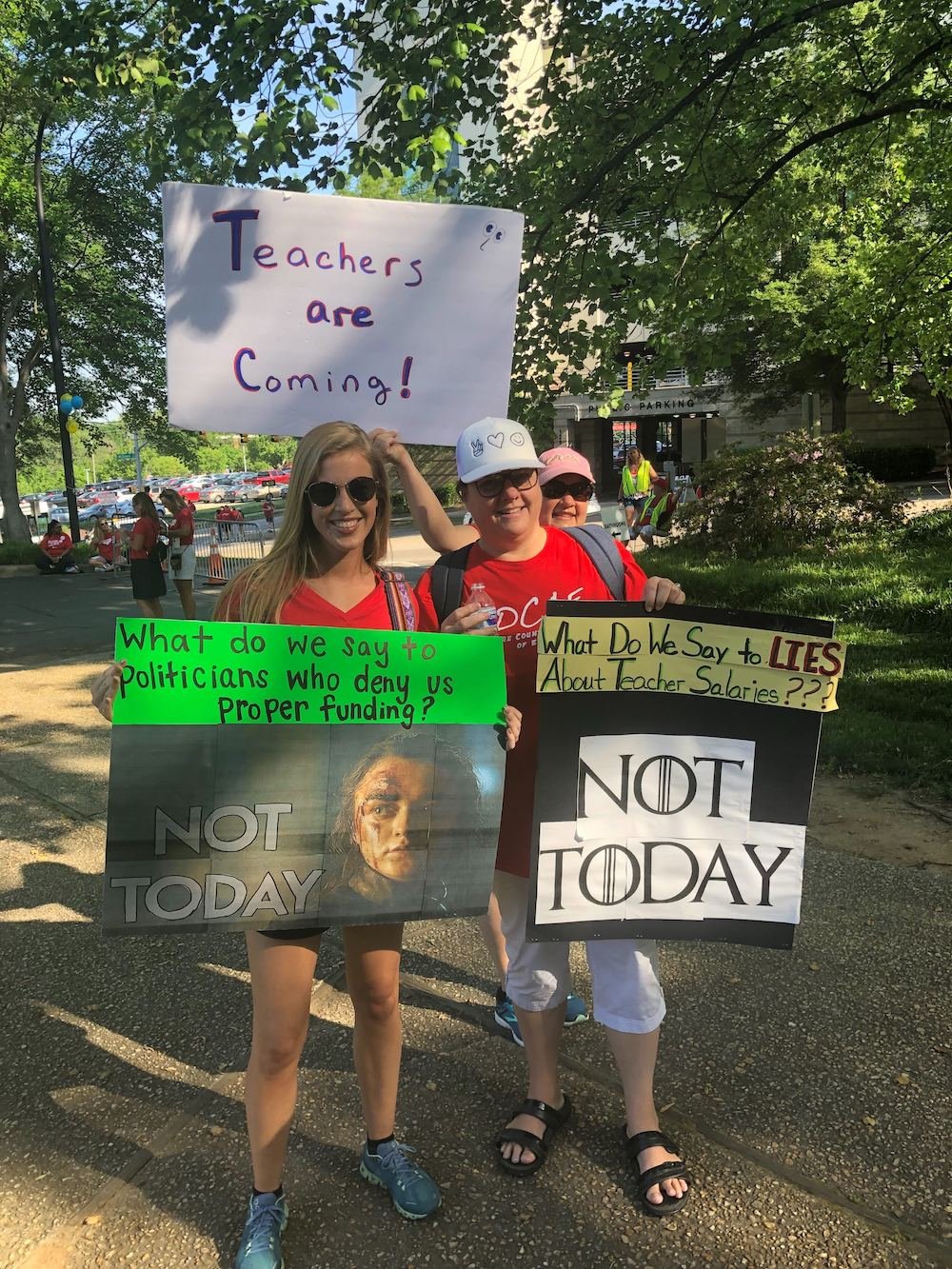 "We're out here for our students," Sherai Jones, a teacher from Durham, told the News and Observer, "If we get the support and resources that we need, then that will trickle down into our classrooms and our students will win."
NCAE's demands include a $15 minimum wage for all school personnel, a 5 percent raise for all education support professionals, an expansion of Medicaid to improve student health, and the hiring of critical staff positions that have been eliminated over the past decade.
"We need social workers, counselors, we need all those nurses and librarians in our schools to make sure our children have what they deserve. And we don't! And that is a problem," said NCAE Vice-President Kristy Moore.
The 2018 rally was a key driver in energizing voters in last year's election, sending more pro-public education lawmakers to the state House and Senate. This year's demonstration, said Jewell, reaches higher.
"Last year, we changed some policymakers," Jewell said. "This year, we want to change some policy."
"We Teach, We Vote"
Decked out in red and chanting "We Teach, We Vote," 10,000 educators swarmed the state capital in South Carolina to advocate for fair pay, smaller class sizes, better working conditions, and fewer charter schools.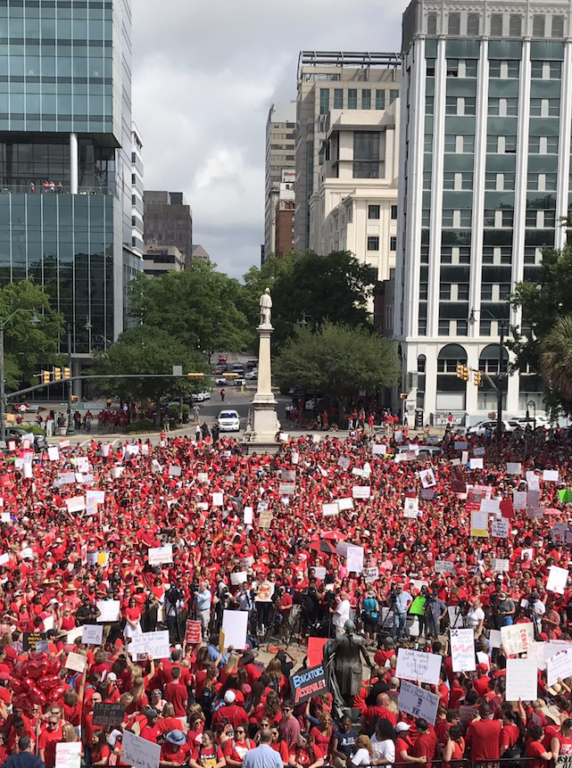 The state's education funding system is in dire need of repair. The state constitution requires only that the legislature provide a "minimally adequate" education for all students. But even this paltry benchmark isn't being met and educators have had enough.
The demonstration on May 1, said Patrick Martin, a high school English teacher, is only the beginning.
"We're not at the end of our advocacy efforts. We're just getting started."
During the rally, speaker after speaker urged everyone in attendance to lobby lawmakers to demand the changes they believe are needed to help students succeed.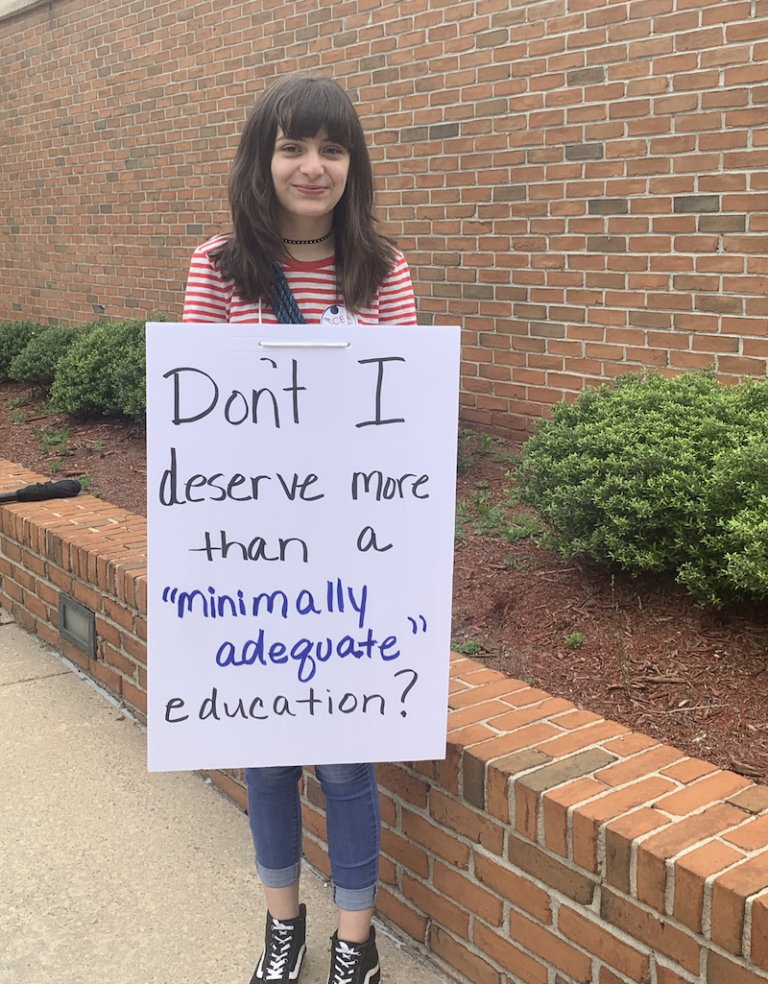 With initial crowd size estimates of 4,000-7,000 well below the actual 10,000 that actually attended, it was clear that educators in the state can be a political force.
"You blew people's minds today," state Sen. Mike Fanning told the crowd.  "Make sure they hear your voice."
Learn More
Stay Informed We'll come to you
We're here to help you succeed in your career, advocate for public school students, and stay up to date on the latest education news. Sign up to stay informed