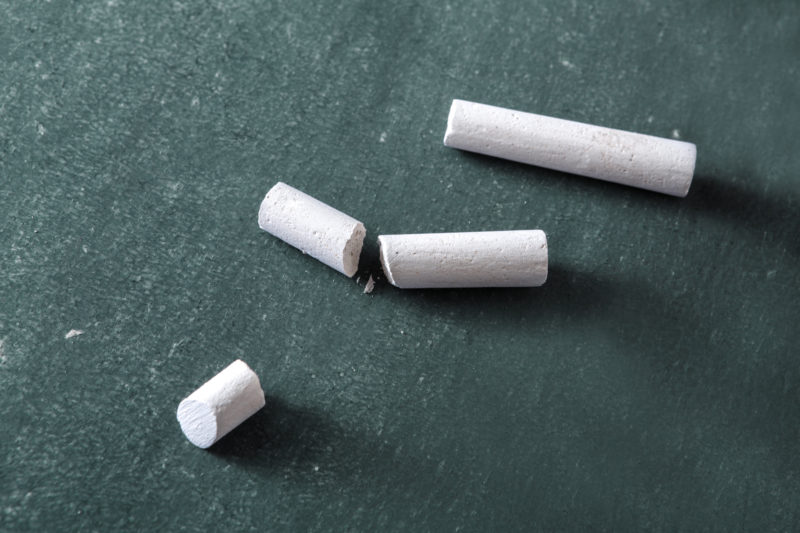 A few years ago, Alyssa Hadley Dunn noticed that some of her former students were sharing over social media resignation letters written and posted online by public school teachers. Dunn, assistant professor of teacher education at Michigan State University, was a bit rattled that these heartbreaking letters were having an impression on educators who were just beginning their careers in the classroom.
"They would also send them to me in an email," Dunn recalls. "They were saying, 'This is me. This is how I feel! This person is putting into words what I have been experiencing since I got in the classroom.'"
As more of the resignation letters went viral, Dunn came to view them as a new "genre" of teacher public discourse that deserved further study. She wanted to know more. Who were these educators?  Why did they feel compelled to explain their decision to leave the classroom in such a public manner? What do the letters reveal about the state of the U.S. public education system and the teaching profession?
Dunn, along with a team of colleagues and graduate students, examined 23 teacher resignation letters and interviewed eight of the former educators. The result is a trio of studies. The first, "With Regret: The Genre of Teachers' Public Resignation Letters," (co-written with MSU asst. professor of education Jennifer VanDerHeide and doctoral student Matthew Deroo) focuses on the specific content and shared attributes of the letters. A second, "Activism Through Attrition?: An Exploration of Viral Resignation Letters and the Teachers who Wrote Them" (co-written by doctoral students Scott Farver, Amy Guenther, and Lindsay J. Wexler) takes a look at their utility as a social and political voice for educators. The third upcoming paper will examine how the letters provide an effective counter-narrative to prevailing misconceptions about education policy.
What these letters are telling teachers is this: 'I am leaving so I can speak to what is happening. I will try to combat this so you can try to collectively organize and use these letters as support for the arguments you are making every day'"- Alyssa Hadley Dunn, Michigan State University
Despite posting them online, most of the teachers never imagined that their letters would reach such a wide audience because, as Dunn says, "they were used to people not caring what teachers thought."  They were looking for a local audience - an administrator, maybe a superintendent, or often friends and family. The potent combination of sadness, defiance and a compelling dissection of what is wrong with public education - high-stakes testing, scripted curriculum, punitive accountability measures - clearly resonated with a much larger audience.
"The letters reveal that educators are leaving the profession due to what they see as a broken education system," Dunn explains. "In a way, they feel complicit and no longer want to be a part of a system that is harming students."
Overwhelmingly the resignation letters attest to the lack of voice and agency that teachers felt in policymaking and implementation, a critical factor that drives many of them out of the profession.
"Educators know what needs to happen in the classroom," Dunn says. "They've read the research but are not asked what they think. So over time, this adds up to a feeling that the knowledge they have makes no difference and that people don't care what teachers believe."
Judging by the intense reaction, the letters may be giving educators a powerful public voice that they didn't have before. On one hand, for the writers at least, gaining professional agency by leaving their job seems to the quintessential Catch-22.  But Dunn argues that the collective, visceral impact of their words is helping build a wall of resistance to the misguided education policies that have made the system so oppressive.
"They've engaged in teacher activism and participatory democracy ...that has allowed them to demonstrate their identities as writers, teachers, and activists while fighting for the profession they wish existed," she writes.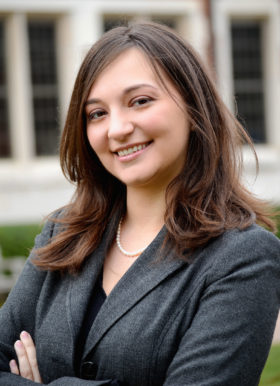 Alyssa Hadley Dunn
Dunn acknowledges that the letters can potentially have a demoralizing effect. They are, after all, distressing to read, so it's easy to see how they might discourage new and veteran educators, not to mention those thinking about a career in the classroom.
In her interviews with some of the writers, Dunn said it was clear that the intention of the letters was not to suggest that the solution for everyone is to leave the profession.
The message, Dunn believes, is more empowering.
"What these letters are telling teachers is this: 'I am leaving so I can speak to what is happening. I will try to combat this so you can try to collectively organize and use these letters as support for the arguments you are making every day.'"
Even though the teachers could no longer stand working in system that they believed was harming students, they were not passing judgement on educators who are determined to stay. Some of the writers were concerned that their letters would be misconstrued as the kind of "teacher-bashing" that has been so popular in the media and with many policymakers.
Those fears subsided by the volume of positive feedback the teachers received from colleagues around the country, thanking them for saying what they felt they couldn't. As one of the educators told Dunn and her team, "I felt like kind of a hero among the teachers, because as this letter got circulated more and more, it got more and more attention; and the teachers really appreciated that someone was saying very publically what they all had been thinking for so long."
The lesson for administrators and policymakers is clear.
"There are many ways to give teachers a role in the design and implementation of policies at the school level - how the are talked about, how they are thought through, and how they are conveyed to students," Dunn explains. "Addressing these factors will not only improve teacher agency, but also teacher retention."
The letters play a critical role, she adds, because they tell us why teachers are leaving.  " And then we can ask how we can change those conditions before they feel like they have to and want to depart."
Stay Informed We'll come to you
We're here to help you succeed in your career, advocate for public school students, and stay up to date on the latest education news. Sign up to stay informed