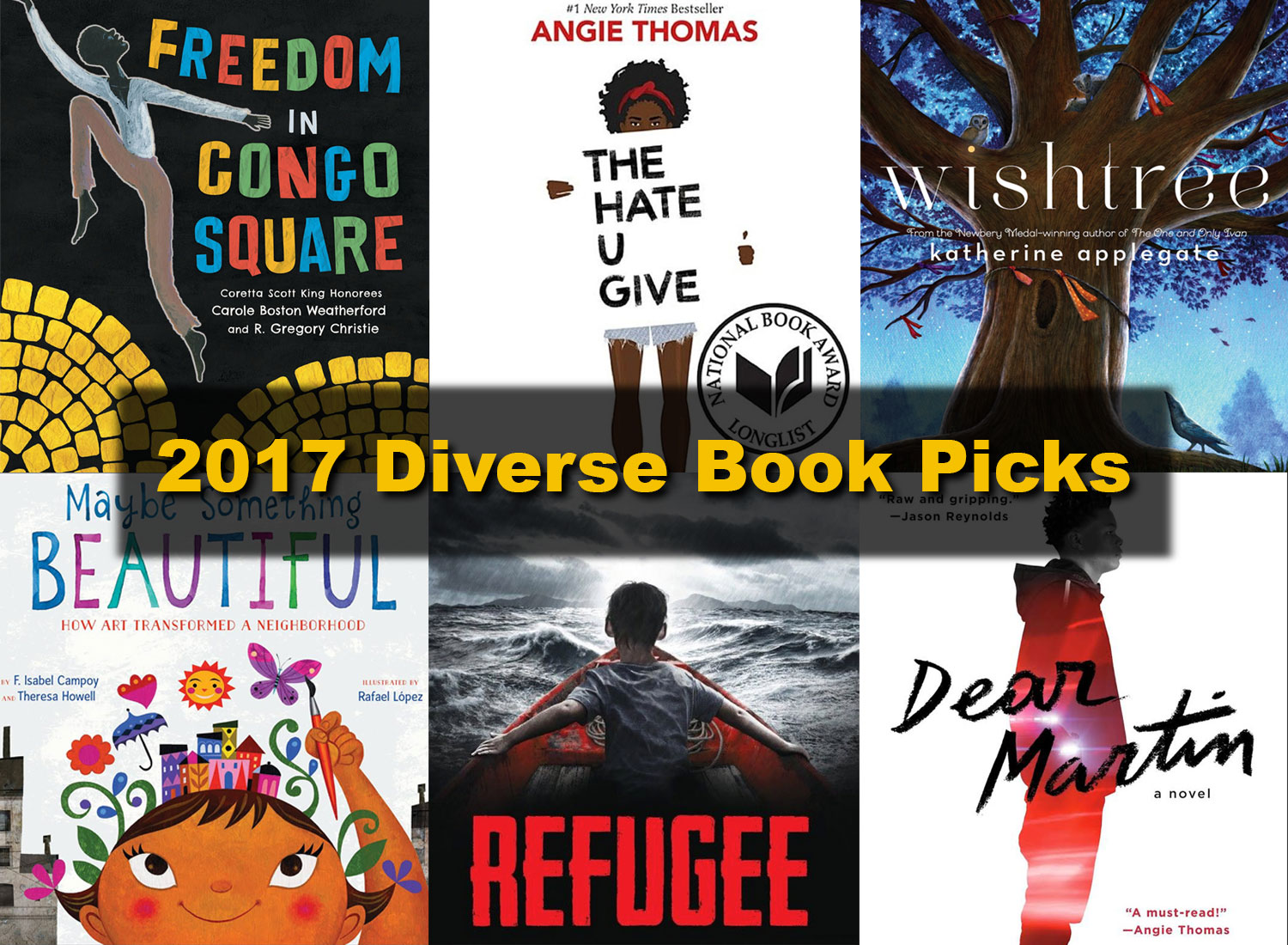 Booklists are brimming with notable children's and young adult (YA) from 2017, many of which are diverse books that grapple with tough topics like mental illness and racism while also conveying messages of hope and unity. We took a look at a few of the 2017 book lists  and offer a sampling of the top diverse books of the year.
PICTURE BOOKS
 A Different Pond, Bao Phi, illus. by Thi Bui
Childhood memories of Vietnamese-American poet Phi offer a portrait of a predawn father-son fishing trip, one of several ways the child's immigrant parents find ways to care for and feed their family.
 A Piece of Home, Jeri Watts. Illus. by Hyewon Yum.
A story of immigration where Hee Jun and his family slowly adjust to their new life in West Virginia after moving from Korea.
Freedom in Congo Square, Carole Boston Weatherford, Illus. by R. Gregory Christie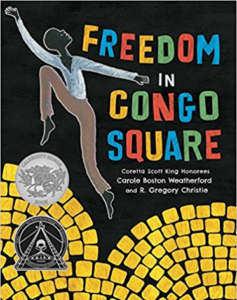 A Caldecott Honor Book with colorful, energetic illustrations and rhythmic text, the story of of slaves who, after toiling all week, had one afternoon free to dance, sing, and play music in New Orleans' Congo Square.
Her Right Foot, Dave Eggers, illus. by Shawn Harris 
The Statue of Liberty's right foot is raised – she is moving, progressing, and showing us that crucial than that freedom isn't static or automatic—it requires effort, action, and forward momentum. The story offers a message of acceptance at a time when we most need it.
Maybe Something Beautiful: How Art Transformed a Neighborhood, F. Isabel Campoy and Theresa Howell. Illus. by Rafael Lopez
With paint, brushes, and artistic spirit, a muralist transforms Mira's gray neighborhood into a place of color, joy, and unity. Based on a community art movement in San Diego, California.
My Beautiful Birds, Suzanne Del Rizzo
A boy forced to flee his home during war finds healing and friendship while caring for beautifully illustrated, mixed media birds.
Thunder Boy Jr. Sherman Alexie, Illus. by Yuyi Morales
Named after his father, Thunder Boy Jr. seeks a new name that's all his own and celebrates his identity.
MIDDLE GRADE
Bronze and Sunflower, Cao Wenxusan, Translated by Helen Wang
The renowned Chinese author's moving novel—his first to be translated into English—features an unlikely pair of friends, one mute, one orphaned, who help each other through tough times in rural China.
Refugee, Alan Gratz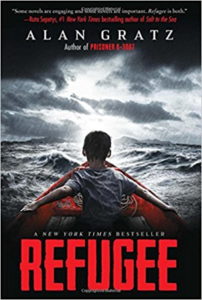 Three separate stories of refugees on the run, a page-turning thriller with reminders of the universality of a refugee's struggle.
The Stars Beneath Our Feet, David Barclay
A grieving Harlem boy who's lost his older brother finds a way out from the lure of gangs through competitive Lego building.
The Water Walker, Joanne Robertson
The story of an Ojibwe grandmother (nokomis), Josephine Mandamin, and her great love for nibi (water). Nokomis walks to raise awareness of our need to protect nibi for future generations and for all life on the planet. The walks are full of challenges, and by her example she challenges us all to take up our responsibility to protect our water, the giver of life, and to protect our planet for all generations.
Wishtree, Katherine Applegate
A talking tree named Red has watched Italian, Chinese, Spanish and Nigerian families come and go. The tree now stands in the yard of a Muslim family that just moved in. Although the tree and tree creatures welcome the family's shy 10-year-old girl, but the rest of the neighborhood is not accepting of the newcomers.
Preaching to the Chickens: The Story of Young John Lewis, Jabari Asim. Illus. by E. B. Lewis
Civil rights leader and Georgia Congressman John Lewis grew up in rural Alabama. Emulating preachers at church, young John literally fed and ministered to his farmyard congregation of chickens.
YOUNG ADULT
Dear Martin, Nic Stone
Justyce McAllister is top of his class and set for the Ivy League—but none of that matters to the police officer who just put him in handcuffs.
Far From the Tree, Robin Benway
The winner of the 2017 National Book Award for Young People's Literature is about an adopted, pregnant teenager who seeks out her own birth family.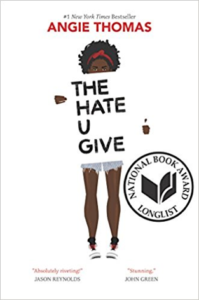 The Hate U Give, by Angie Thomas
Inspired by the Black Lives Matter movement, thet novel follows a girl whose childhood friend is shot by the police and whose world is forever changed by what she's witnessed.
I Am Not Your Perfect Mexican Daughter, Erika L. Sánchez
The story of 15-year-old Julia's quest to uncover her Mexican-American family's secrets after the death of her seemingly dutiful sister is both humorous and poignant.
Long Way Down, Jason Reynolds
Clipped, powerful poems explore gun violence over the course of an elevator ride. As victims of gun violence board at each floor, 15-year-old Will is forced to carefully reconsider his plot for revenge.
Turtles All the Way Down, John Green
A teenager's struggle to live and love—and solve a mystery—despite her debilitating obsessive-compulsive disorder.
Read more about these titles or find other best books of the year: