Out of the more than 38,000 applicants—teachers, police officers, firefighters, and other public servants—for federal Public Service Loan Forgiveness (PSLF), fewer than 300 have been approved so far. That's less than 1 percent.
Many NEA members are among those tens of thousands who have been denied by the PSLF program, which lawmakers established in 2007 to help with the nation's student debt crisis and assist low-paid employees whose work is essential to the nation's health.
Teachers bear a particular burden: They pay the same skyrocketing college tuition as their classmates, but typically earn less. Sixty three percent of school districts offer a starting teachers' salary below $40,000, according to NEA's Rankings & Estimates. And it's not just new teachers. In more than 1,000 districts across the country, even the highest paid teachers, with advanced degrees and decades of experience, will never earn more than $50,000 a year.
Educators have told NEA that they've been rejected once, twice, multiple times for reasons that they say don't make sense, or are inaccurate. Some say they were told to consolidate their loans, then told consolidation made them ineligible for PSLF.
Meanwhile, Education Secretary Betsy DeVos and the White House have tried repeatedly in proposed budgets to do away with PSLF altogether.
U.S. Sens. Tim Kaine (D-VA) and Kirsten Gillibrand (D-NY) introduced the "What You Can Do for Your Country Act of 2019," which NEA strongly supports, to expand eligibility for PSLF so that every type of federal loan and repayment program would be included in the program.
Encourage those who represent you in Congress to support Public Service Loan Forgiveness and other measures to help make college more affordable.
Because devoted public servants like these deserve a happy ending: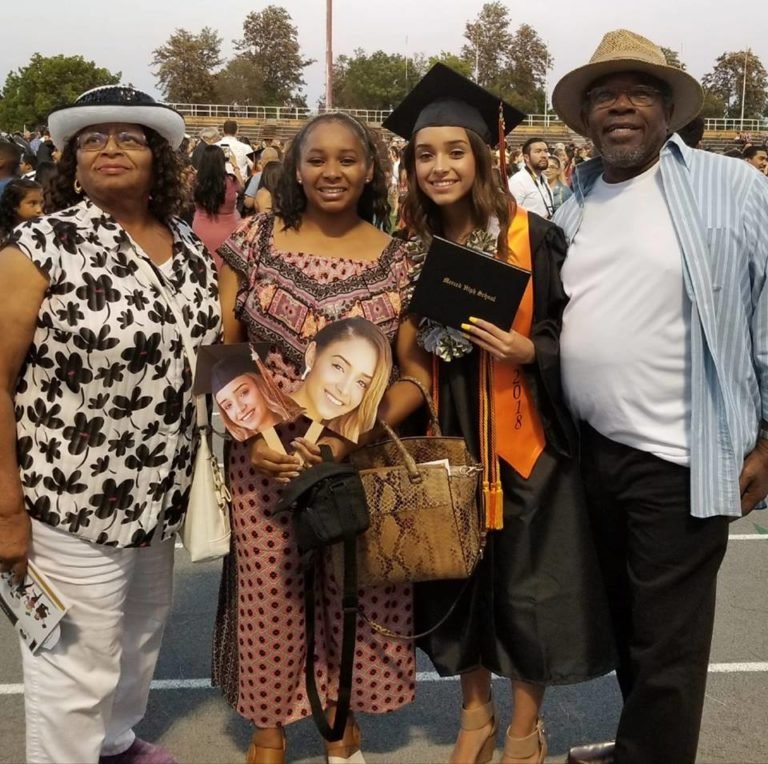 Shdari Crane: Owes $130,0000
Shdari Crane, a high school English teacher in California's Central Valley since 2001, still owes $130,000 from her master's degree. At 46-years-old, she has now borrowed more money to help pay for her daughter's college tuition. "It's way too much. The interest gets larger and larger and larger. And, you know, with teachers, our salary goes up a tad each year," she says. "One year, my income went up, so my loan payment went up—but then so did my insurance, so it wasn't like I got a raise at all!"
The federal Public Service Loan Forgiveness program is the "light at the end of the tunnel," she says—but 10 years is a long time, she points out. Five would be better (and could be an option under the What You Can Do For Your Country Act). In any case, Crane will never qualify as it is, if she can't afford to make the 120 required, on-time payments. "I wish they would just wipe them out," she says. "Obviously, if you've been teaching for more than 10 years, you're committed to the profession. Just wipe them out!"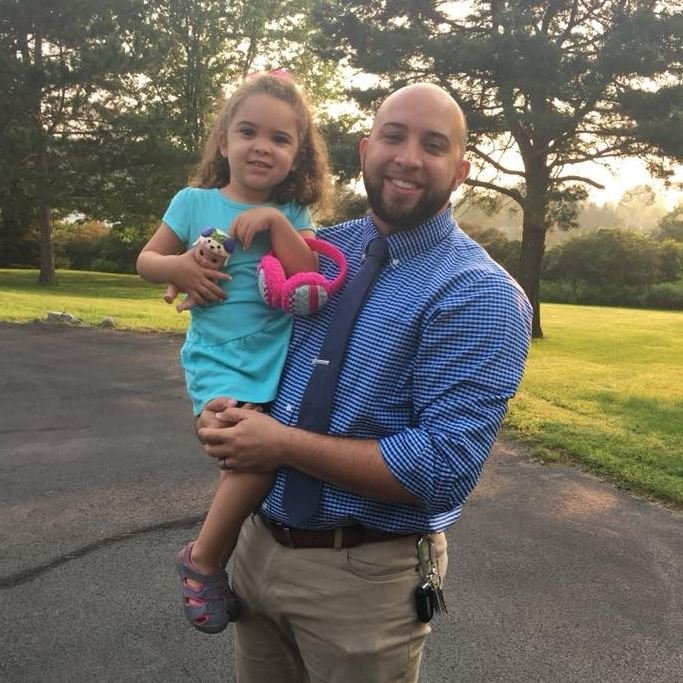 Greg Cechak: Owes $40,000
Greg Cechak, a sixth-grade teacher in Pennsylvania, owes money for his B.A. and master's degrees from Pennsylvania's public Bloomsburg University. He consolidated his loans in 2011, entered a federal income-driven repayment program, and has never missed an on-time payment. At 32-years-old, he and his wife, also a public school teacher, have two daughters, a home mortgage, and two cars.
He's counting on loan forgiveness for his own personal financial stability—but he also wants lawmakers to understand that PSLF isn't just a personal boon. It's about the teaching profession and the future of public education. "I mean, if my kids told [me] they wanted to be teachers, it's not that I would advise them not to…but I would tell them to be very prepared for the debt that will be coming!" he says.
Federal loan forgiveness should be a more efficient, simpler process, he says. Legislation proposed by U.S. Sens. Tim Kaine and Kirsten Gillibrand appeals to Cechak because it would deliver a more transparent process. "You should be able to see online how much debt is remaining, how many payments have qualified," he says.
Caroline Hardin: Owes $140,000
Caroline Hardin will die before she pays back her student debt. The 68-year-old paraprofessional with two master's degrees owes $140,000—and, after 12 years with Denver Public Schools, earns $14.09 an hour for her work in early childhood education. Last year, in order to replace her 18-year-old car, Hardin did a reverse-mortgage on her home. "I didn't get anything for the house, but I can live here for as long as I'm alive," she says. "I didn't want to do that, but I'd be homeless if I hadn't."
With master's degrees in family counseling and gerontology, Hardin probably could earn more doing something else, but she chooses the children. When she applied for PSLF, she was told that her first seven years—as a paraprofessional on a school bus—won't count as public service. "Why doesn't that qualify?" she asks. "I'm helping them with their homework on the bus, getting them into a good place in their minds so that they'll obey and be safe on the bus…" At this point, Hardin says she is trying to make the best of what she has. "I enjoy my job. My principal tells me, 'the students ask for you!'"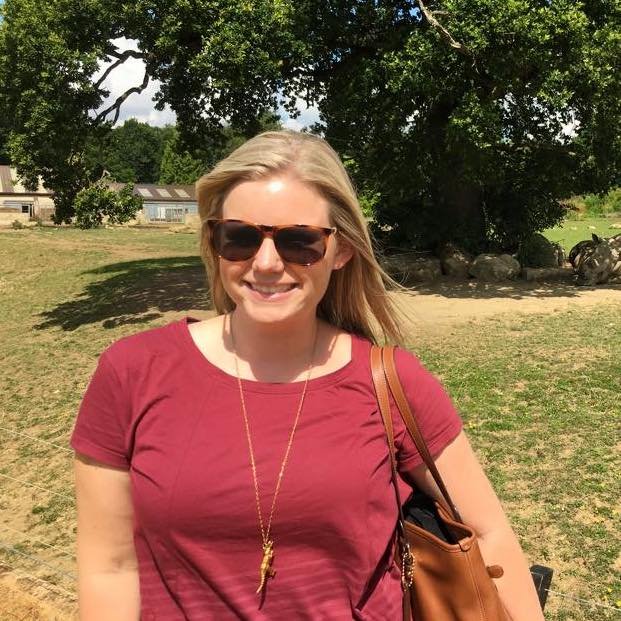 Kristy Fouts: Owes $0
As one of the roughly 600 people out of more than 132,000 applicants to get loan forgiveness, Oregon fourth-grade teacher Kristy Fouts feels liberated. "Oh my gosh, it's huge! It was a nightmare. We have not been able to save, or invest in the future as much, because of the student loan payments," says Fouts, who borrowed $30,000 to earn her B.A. and M.Ed. from the University of Oregon.
"In my experience, and the experience of lots of friends of mine, FedLoan Servicing and other national loan providers have been making many, many errors, and it took me a long time to fix those," says Fouts. In Fouts' case, her loans had been sold to FedLoan by another servicer, and records of her five years of on-time monthly payments were missing.
On that issue, she reached out to U.S. Rep. Suzanne Bonamici (D-OR). "I also put in a complaint with the Consumer Financial Protection Bureau—that escalated things and got them to look a little more," she says. Her most recent action was a complaint with the Department of Education's ombudsman person. Her best advice? "Be your own advocate—because nobody else is going to be."
Stay Informed We'll come to you
We're here to help you succeed in your career, advocate for public school students, and stay up to date on the latest education news. Sign up to stay informed