Voter suppression is not only part of our history; it is ever-present in America today. While poll taxes, literacy tests, and violence at polling stations became illegal with the Voting Rights Act of 1965, they have been replaced by other insidious threats to the right to vote.
Modern tactics include: Requiring voters to show identification, drastically reducing polling stations in Black and brown neighborhoods, barring early voting, illegally purging voter rolls, and launching campaigns of intimidation and disinformation.
In recent years, Republicans in Congress have been orchestrating the rollback of federal laws protecting voters. Their actions have given states permission to hack away at their citizens' access to the voting booth—changes that have disproportionately impacted Black, brown, and Indigenous voters, as well as young voters and voters with disabilities.
"Nationwide, we are witnessing a massive, coordinated attack on voting rights, the likes of which we have not seen since Jim Crow," writes NEA President Becky Pringle in an op-ed published in The Hill, a Washington, D.C. news source. "More than 500 anti-voting bills have been introduced in state legislatures, and more than 30 have been enacted into law."
Some states have rolled back early voting, added unnecessary requirements to vote, and even prevented the distribution of food and water to voters waiting in long lines.
In June, 50 Republican members of Congress voted against the For the People Act, the most comprehensive democracy reform bill in decades. The proposed legislation aimed to establish automatic voter registration, limit partisan gerrymandering, and expand early voting options. But voting rights continue to be a priority for the Biden administration, and Democrats are working to revise the bill and give it new life.
Educators speak out
Every day, educators across the United States are introducing our students to the principles of democracy. They are also speaking out about the need for a federal law that will protect voters, helping NEA rally members of Congress to pass the democracy reform legislation.
"Why teach about citizenship and democracy and define those terms in concept and action, when suppression is being normalized and accepted?" says Justin Johnson, who is secretary-treasurer of the Georgia Association of Educators.
As trusted members of the community, educators must speak up to defend voter access and call out elected officials who threaten those rights.
To learn more about voting rights, read our feature story "Jim Crow 2.0."
These states have enacted some of the most extreme voter suppression laws in the nation
Arizona
In September, the U.S. Supreme Court heard a case challenging new voting restrictions in Arizona. The measures allow only relatives or caregivers to collect absentee ballots, limiting the ability of volunteers to help get out the vote. Additionally, ballots cast in the wrong precinct will be automatically thrown out. Unfortunately, the court's ruling followed ideological lines and upheld the laws. Another lawsuit is attempting to overturn the will of Arizona voters. Voters approved Proposition 208, a historic education funding measure, in November 2020. The proposition would enact a 3.5 percent income tax on high earners to be invested in educator pay, career and technical education programs, and teacher mentoring, retention, and recruitment efforts. But Gov. Doug Ducey and the state legislature enacted an income tax cap that made way for a legal challenge, saying Prop 208 is unconstitutional. The court case is ongoing as of press time.
Florida
During the 2021 legislative session, Florida Republicans passed State Senate Bill 90, which limits ballot drop box hours and forces voters to reapply for their ballot by mail more frequently. The state's Republican legislators also passed a signature-match provision, which requires a voter's mail-in ballot signature to match the person's most recent signature on file with the state, usually from a driver's license or state ID. Those signatures are often old and may have been scribbled on electronic devices that are difficult to write on. Voters are not typically notified if officials decide their signatures do not match, giving them any way to address the issue.
Georgia
It is now a crime in Georgia to offer water to voters in line at the polls. This small act is one of many in a new law targeting urban precincts and voters of color, who are more likely to have to stand in long lines due to the elimination of many voting stations in their neighborhoods. In addition, voters now have a shorter window to request an absentee ballot and are required to show ID at the polls. Voters of color, college students, and elderly and lower-income voters are more likely to lack the necessary ID.
Kansas
Gov. Laura Kelly vetoed two bills she said were "designed to disenfranchise Kansans," but the two-thirds Republican majority in the state legislature succeeded in overriding her. The laws impose new limits on community ballot collection, disproportionately hurting disabled, senior, and Native voters who live far from the polls. Other limits include: Requiring mail ballots to match a current signature on file with the Kansas secretary of state; prohibiting the secretary from extending mail ballot return deadlines; and preventing the state legislature and courts from changing election laws.
Montana
In March, Montana legislators limited access to voting by prohibiting people or organizations from dropping off ballots for other people and closing voter registration the day before the election. These restrictions disproportionately affect rural and Indigenous voters.
Texas
"We're facing an all-out assault on our democracy," President Joe Biden tweeted in response to the latest attack on voting rights in Texas. A new law bans ballot drop boxes and prohibits mailing unsolicited ballots to all voters. It also authorizes poll watchers to "observe the transfer of voting data."
Be Like Lynda: Help Defend Voting Rights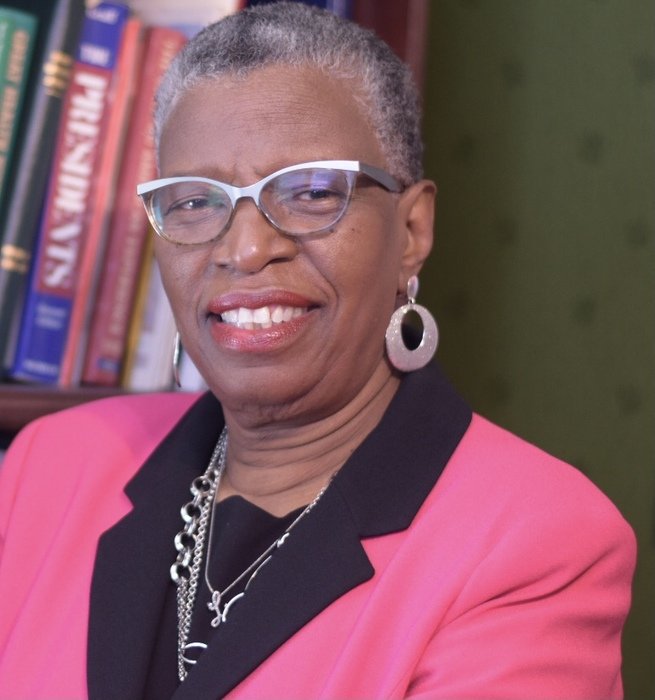 Lynda Wolfe Smith is the former president of the Georgia Association of Educators Retired and a recipient of the NEA-Retired Distinguished Service Award.
How did you get involved in the union and advocacy work?
Lynda Wolfe Smith: Union engagement and advocacy are in my blood. My dad served as president of the local chapter of the International Longshoremen's Association, and my mom helped register voters in Alabama. I was an Atlanta Public Schools teacher for 30 years and a substitute for another 14 years, and I never had an issue with speaking up. I litigated against the district when they tried to force me to retire before my 30-year mark. I launched a solo protest against then-Georgia Gov. Joe Frank Harris' implementation of a teacher certification test. And I challenged my school's dress code regarding the wearing of head wraps. I've always worked to confront injustices in our schools.
How are you working to defend voting rights in the state of Georgia?
LWS: Serving as the legislative chair for the Georgia Association of Educators-Retired, I wrote a grant for NEA's M.O.R.E. (mobilize, organize, recruit, and engage) Project, which works to engage retired educators around policy issues at a moment's notice. Our main focus has been to address voter suppression across Georgia through voter education. We go to senior centers and help people navigate the voter registration and absentee ballot process. We have to be very careful, because we can't initiate these conversations by asking people to register to vote. We tell them we'll be there, and then engage with them if they need help. It's very rewarding work, because showing the power of the senior vote and that of retired educators is important
Why should educators care about these types of advocacy issues?
LWS: Going through the 2020 election made clear that we have a lot of work to do. Who would have thought that our democracy would be threatened? So, I'm doing every - thing that I can to support a democratic agenda. As teachers, I think it's important to remember that we'll get out of politics when politics gets out of education. Teachers don't decide to just do this job; we realize that it's a calling. But we can't teach in isolation. We all need to speak what we know and say what we need without fear. Even in retirement, it's important for educators to keep fighting.
How should educators speak about voting rights and civil rights issues with their students?
LWS: Teachers need to stay abreast of the law, but they also need to be honest and genuine with their students when asked about these topics. So many societal issues have come into the classroom, and educators have no choice but to speak up and provide a well-rounded per - spective when asked about them. To be a good teacher, you need to find a way to incorporate these topical issues into your lessons as they arise
Speak Up For Students and Public Schools
When we act together and lift our voices together in unison, we can improve the lives of children.
Stay Informed We'll come to you
We're here to help you succeed in your career, advocate for public school students, and stay up to date on the latest education news. Sign up to stay informed