Over the years, the Milwaukee-based Art Build Workers (ABW) has organized educators around inspiring art builds, such as parachute banners that underscore educators' commitment to racial and social justice and inspirational posters that highlight the need for great public schools for every student.
The motto for this work is simple: "Before the march and before the strike there is the art build."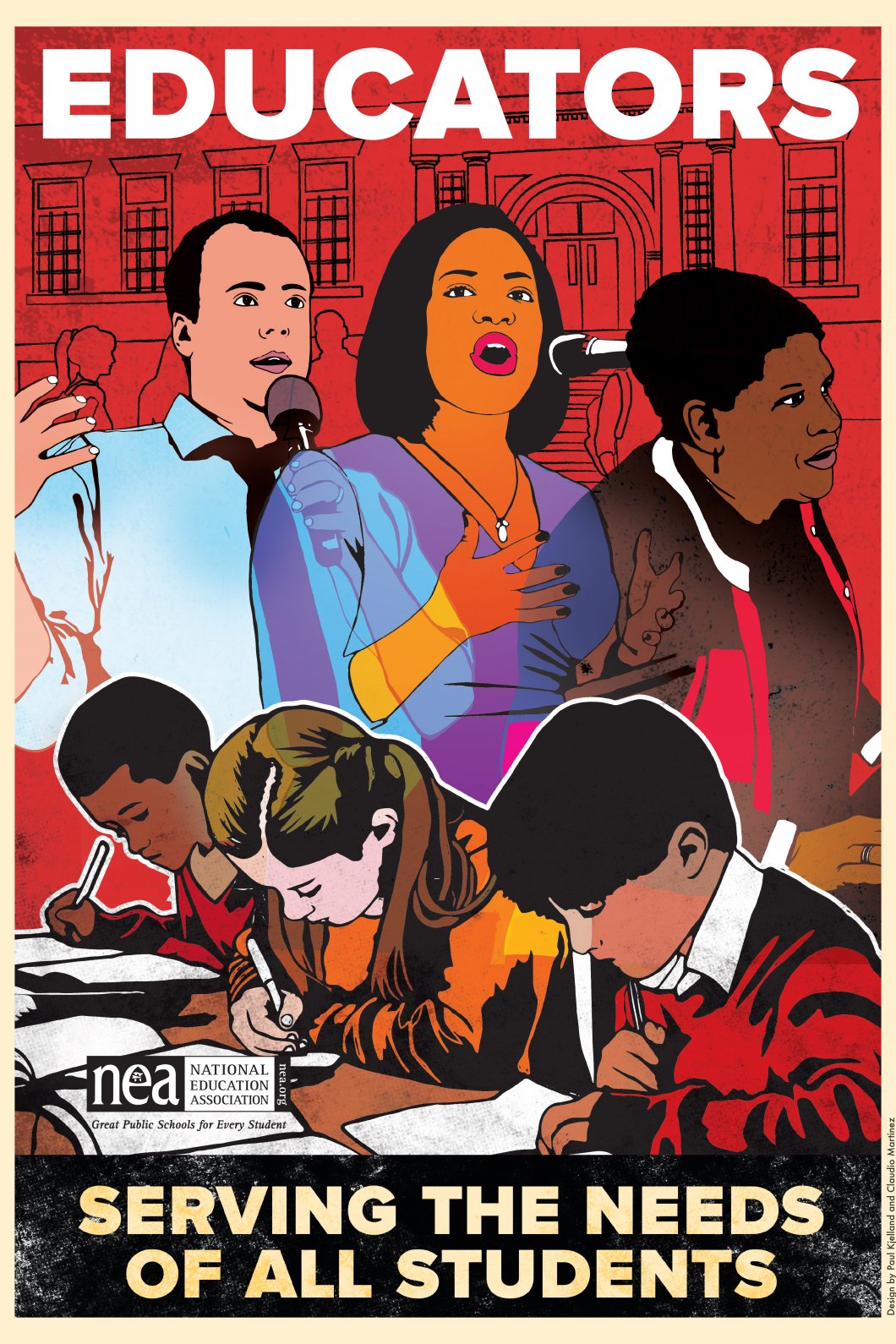 The group of artists—which includes educators, designers, photographers, and organizers—travel around the country organizing multi-day art builds that help unions and other organizations amplify their messages, change the way demonstrations look visually, and help create a space for movements to become stronger.
ABW first connected with NEA in 2018, during its Racial and Social Justice Conference and the Representative Assembly, where they painted 15 parachute banners. Since then, they've participated in other major union events, including the six-day strike that led nearly 30,000 educators to march on the streets of Los Angeles in 2019.
Learn More
Take us with you!
NEA Today's mobile app gives you access to all the public education news, trends and views found in our print magazine, plus exclusive multimedia content that take you deeper into our stories. With a single download you'll get new, feature articles delivered biweekly from NEA Today—our flagship K-12 publication—plus content collections specifically tailored to retired educator and educators new to the profession.
Get more from

We're here to help you succeed in your career, advocate for public school students, and stay up to date on the latest education news. Sign up to stay informed.