[Editor's note: for more up-to-date information on teacher salaries, read "Why Is Our Expertise Not Treated the Same?"]
Amber McCoy, a fourth grade teacher at Kellogg Elementary in Huntington, West Virginia, has 16 years' experience under her belt, but still makes just $44,000 a year. She also has about $40,000 left in student loans to pay off. McCoy has worked as a tutor, pet sitter, and Amazon customer service rep to make ends meet.
In February 2018, she decided enough was enough and joined thousands of her fed-up colleagues across the state in launching a successful nine-day work stoppage.
"[It] was our last resort, but it raised public awareness about persistent low pay," McCoy says.
The average salary in West Virginia is $45,642, one of the lowest in the nation. The national average teacher salary, adjusted for inflation, has decreased 4.5 percent over the past decade, according to NEA Ranking of the States 2018 and Estimates of School Statistics 2019, released this week.
"Across the nation educator pay continues to erode, expanding the large pay gap between what teachers earn and what similarly educated and experienced professionals in other fields earn," says NEA President Lily Eskelsen García.
"Educators don't do this work to get rich, they do this work because they believe in students. But their pay is not commensurate with the dedication and expertise they bring to the profession."
In some states, teachers will never earn professional pay. In 1,025 school districts, even the highest paid teachers, most with advanced degrees and decades of experience in the classroom, are paid less than $50,000.
The 2019 Ranking and Estimates report's findings underscore why the national #RedforEd movement has caught fire. School employees from coast to coast, fed up with living paycheck to paycheck, working two or three jobs to pay the bills, and struggling with work anxiety, sleep deprivation and burn out, have put up a united front in a blaze of red t-shirts and signs.
Over the past year more than 500,000 educators have rallied, walked out, or gone on strike in both red and blue states—including Alabama, West Virginia, Oklahoma, Arizona, Colorado, and California—to demand more funding for education, including higher pay.
The public is behind #RedforEd. Nationwide, nearly 80 percent of public school parents say teachers are underpaid and that they support educators in their communities taking action for higher pay. Some legislators are listening. In April, New Mexico Gov. Michelle Lujan Grisham, a Democrat, signed into a law a budget will increase starting teacher salaries to $41,000. In his first State of the State address that same month, Idaho Gov. Brad Little, a Republican, announced that he would boost new teacher salaries from $35,800 to $40,000. Two months later, he signed a bill to make it happen.
Educator salaries are also an issue in the upcoming 2020 presidential election. Presidential hopeful Kamala Harris has called for every educator salary to increase by $13,500 to ensure a middle-class wage and attract more people to the profession.
Most Starting Salaries Are Still Below $40,000
For the past 70 years the NEA Rankings and Estimates report has provided comparative state data and national averages on a host of important public education statistics, teacher salaries, student enrollment, and revenue and expenditures for the most recent school year. This year, NEA collected statistics from 11,675 school districts, which accounts for 94 percent of full-time educators.
A #RedforEd protest in Alabama.
The 2019 report shows that starting teacher salaries are still lower than pre-Recession levels. In 2017-18, the average teacher starting salary was $39,249. After adjusting for inflation, beginning teacher salaries have decreased by 2.91 percent since then.
More than half—63 percent—of reported public school districts still offer a starting salary below $40,000. Nearly 300 districts pay first-year teachers less than $30,000 a year.
And it's not just first-year teachers. In some states, teachers will never earn professional pay. In 1,025 school districts, even the highest paid teachers, most with advanced degrees and decades of experience in the classroom, are paid less than $50,000.
In the nation's largest cities, salaries are a bit higher, but not by much.
Denver Spanish teacher Kelsey Brown has nine years' experience, but her salary of $56,000 isn't enough for her to open a savings account, despite her efforts to earn more by coaching lacrosse after school, coordinating an exchange program to Madrid, and participating in a Spanish-language summer camp.
"I am burned out. There are days that I am walking in the building knowing I'll be there until 8 p.m. that night," she told CNN. "There are just days that I don't know how much longer I can do it."
Like many talented educators, she wonders if she should continue in a profession where she is overworked, underpaid, and undervalued by policy makers.
'Professional Work Deserves Professional Pay'
Schools cannot recruit and retain great educators  without making a major investment in raising salaries, says Eskelsen García.
"In order to ensure that every student has a qualified teacher in the classroom and caring professionals in schools, we must make a better investment in our educators. It's time to show respect to those professionals who dedicate their lives to students and building the future of our communities. Professional work deserves professional pay."
Financially strapped, many teachers either leave the profession, or move or commute to areas where the pay is higher.
Huntington, West Virginia - where Amber McCoy teaches - is on the border of both Kentucky and Ohio. "I know several teachers that cross the border into those states for higher pay," she says.
McCoy also has friends with similar levels of education who earn a lot more than she does, and some friends with less education who earn more. New research shows that she's not alone.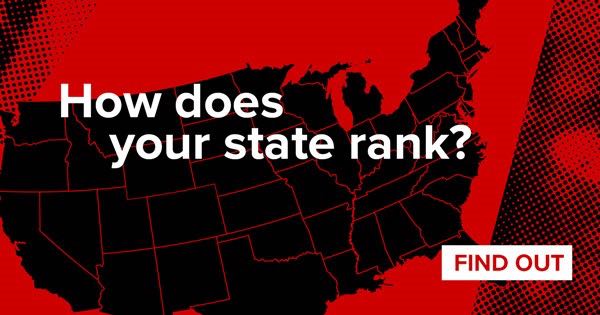 Nationally, teachers are paid 19.2 percent less than similarly educated and experienced professionals, according to a recent Economic Policy Institute (EPI) report, which found that the "teacher pay gap" reached a record high in 2018. This difference between teacher pay and other college-educated professionals' pay is partly due to the persistent gender gap in wages—across all full-time jobs in the U.S., women earn about 80 percent of men's salaries. Historically, teaching has been a profession made up mostly of women. Today, 76.6 percent of educators are women.
Another EPI report indicates the national teacher shortage is growing quickly—especially in high-poverty areas. Low educator pay and the pay gap are two reasons why.
"There is a growing consensus that the United States faces an unprecedented shortage of teachers," says EPI Research associate and University of California economist Sylvia Allegretto. "More and more teachers are leaving the profession, and fewer college students are choosing a career in teaching. We must undo the teacher wage penalty and begin to pay teachers competitive salaries."
When signing the bill last month to raise starting teacher salaries in Idaho, Gov. Litttle said, "By increasing starting teacher pay, we are sending a clear signal to our teachers and those considering a career in education, that we appreciate and value them."
The complete NEA Rankings and Estimates report can be found here.
Get more from

We're here to help you succeed in your career, advocate for public school students, and stay up to date on the latest education news. Sign up to stay informed.