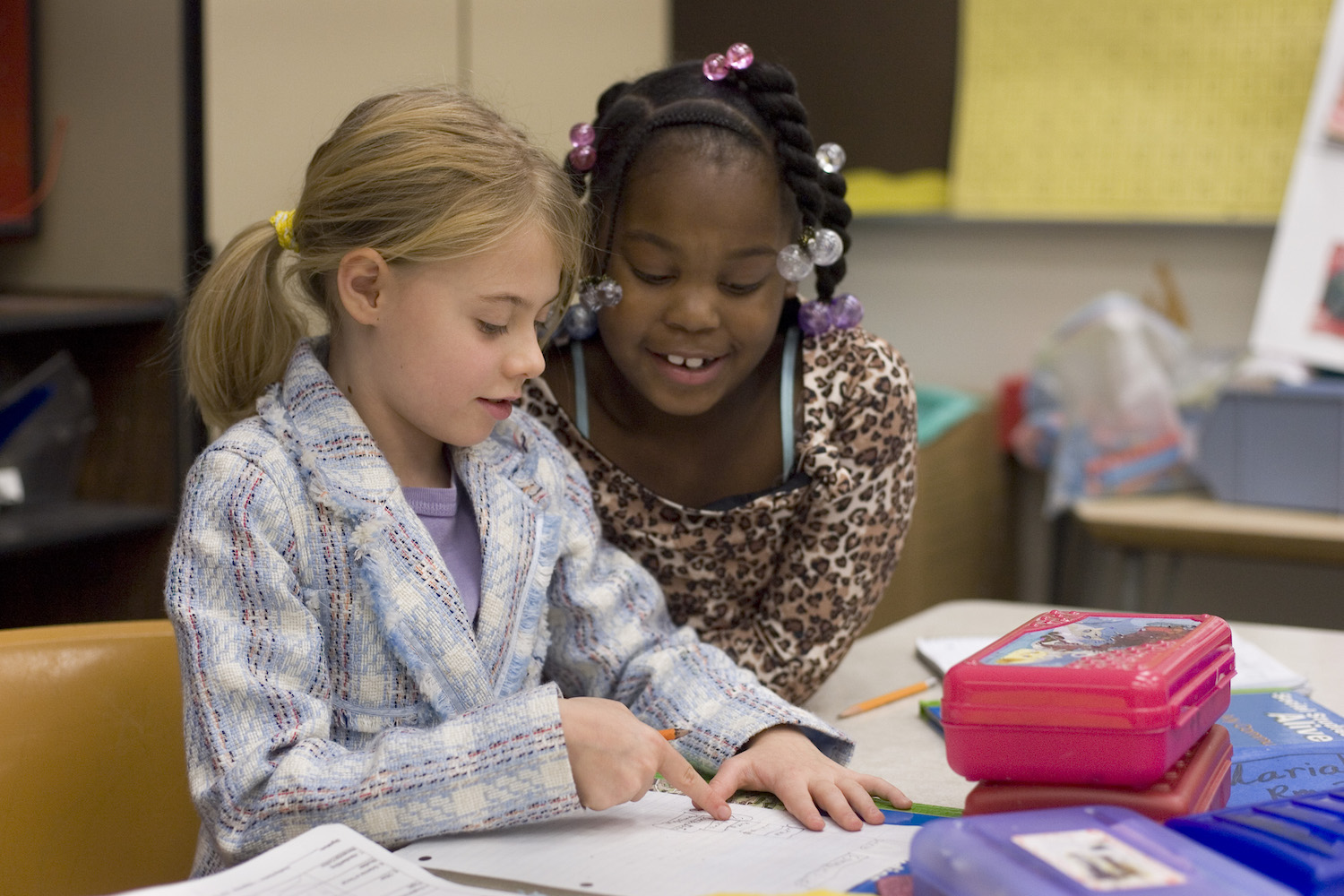 Meeting the needs of the whole child in our nation's public schools requires an integrated approach to include social, emotional, and academic learning. And the federal government wants to help the cause to the tune of $260 million.
"It's not like you can do just one of these," said Jessica Cardichon, a director with the Learning Policy Institute (LPI), which sponsored a recent discussion at the U.S. Capitol titled, How Federal Policy Can Empower States and Communities to Provide Whole Child Education For All Students
"It's a comprehensive approach across school systems," said Cardichon, who moderated the panel of education, research and policy experts. "Additional after-school services are also essential to some students to reduce the negative effects of poverty."
In April, the House Appropriations Committee released a fiscal year 2020 Labor, Health and Human Services, Education, and Related Agencies (LHHS) funding bill, which includes $260 million for a Social-Emotional Learning (SEL) Initiative to support a whole child approach to education.
"It's not groundbreaking," said panelist Philip Tizzani, a staff member with the House Appropriations Committee. "It's been a slow-build."
Tizzani said the SEL initiative, which is pending, would require districts to match federal funding. Federal funds make up approximately 9 percent of states' education spending along with state and local efforts.
"We (Congress) need to make investments in these policies," said Rep. Rosa DeLauro (D-CT), who delivered introductory remarks at the event. "We need to embrace proven holistic policies that educate the whole student."
Child-Centered Environment
Panelists stressed the need for federal funding to support the implementation of research-based whole child approaches that foster 21st century skills. The discussion centered on how sufficient funding would help educators boost student success and what states, districts, and schools can do to provide a multi-tiered system of student support.
"When kids enter school, they are not all at the same starting line," said Deborah Delisle, president and CEO of Alliance for Excellent Education. "How do you bridge that gap?"
One solution: States and districts can provide professional development for school staff to help create child-centered environments that foster students' well-being and encourage creativity, according to panelists.
"It's also important for educators to be engaged in their own learning," Delisle said.
Abbe Futterman is the principal at The Earth School in New York.
"You have to know where the child is in their development," said Futterman, a panelist. "Teachers need to be prepared to support children as they come … fostering an emotionally and culturally supportive environment."
Collaboration between schools, health care agencies, housing and other community groups also helps students to reach their full learning potential.
"A strong community that supports robust relationships is a key factor in whole child education," said Dr. Linda Darling-Hammond, LPI president, in a statement. "Education Support Professionals (ESPs) are key members of this community, fostering safe, positive learning environments as they work with students in and outside of the classroom. Their work is critical to meeting the needs of the whole child."
ESPs: A Rich School Resource
There are almost 3 million school support professionals working in the nation's K-12 schools and higher education institutions. Of NEA's 3 million members, almost 500,000 are ESPs, who are organized by NEA into nine career categories.
"One third of the adults interacting with children in our K-12 system are ESPs," said Tim Barchak, an NEA senior policy and program analyst who attended the event. "People such as paraeducators, school secretaries, custodians, bus drivers, food service and health workers, security officers, and others "help students succeed not only in school but in life."
During the question-and-answer segment, Barchak remarked that given their responsibilities, ESPs should be provided with sufficient professional development to reflect the role they play in assuring student safety, health and other SEL needs.
"That workforce should also be stabilized with fair compensation and by ceasing privatization," Barchak said. "Preparing students for the future requires more than looking exclusively at instructional methods and curriculum."
Panelist Charles Kamasaki, a senior advisor with UnidosUS and the National Council of La Raza, said in response to Barchak's comments that "the most diverse segment in a school are ESPs."
They often act as confidants and translators between Latino and Asian parents, teachers and school administrators, he explained.
"I'm in one hundred percent agreement with you (Barchak) that funds should be provided for their (ESP) training," Kamasaki said. "They are often the entry point and great supporters of kids who are ELL (English language learners)."
Added Delisle: "Every adult who interacts with that child, like the bus driver, should be trained to understand their (student) needs."
Within NEA, the whole child framework is built upon five tenets where each student:
Enters school healthy and learns about and practices a healthy lifestyle.
Learns in an environment that is physically and emotionally safe for students and adults.
Engages in learning and is connected to the school and broader community.
Gains access to personalized learning and is supported by qualified, caring adults.
Is challenged academically and prepares for success in college or further study and for employment and participation in a global environment.
Specialized Instructional Support Personnel (SISP) also work to remove barriers to student learning. School staff in this category include school counselors, psychologists, social workers, occupational therapists, library media specialists, speech pathologists and others.
"School support professionals are key to assuring students have the services they need to succeed academically and socially, inside and outside the classroom," Barchak said.
The Learning Policy Institute has offices in Palo Alto, Calif., and the District of Columbia. Its staff includes researchers, educators, public policy and communications specialists who work with policymakers, educators and community groups to promote and advance fair and equitable education policies. LPI has produced several publications addressing whole child issues, including Educating the Whole Child: Improving School Climate to Support Student Success, Community Schools: An Evidence-Based Strategy for Equitable School Improvement, and Protecting Students' Civil Rights: The Federal Role in School Discipline.
Get more from

We're here to help you succeed in your career, advocate for public school students, and stay up to date on the latest education news. Sign up to stay informed.