We use cookies to offer you a better browsing experience, provide ads, analyze site traffic, and personalize content. If you continue to use this site, you consent to our use of cookies.
David C. Borchard
If you are like most educators, teaching was far more than a job for you—it was a calling. So now that you're no longer in the classroom, you may feel a loss of identity, even somewhat adrift. But licensed professional counselor David C. Borchard—who, with his wife, Patricia A. Donohoe, co-authored The Joy of Retirement: Finding Happiness, Freedom, and the Life You've Always Wanted—says that's a natural response, and you may need to get to know yourself in a different way. NEA Today asked Borchard for advice about how retirees can take stock of their interests, time, and skills to create a blueprint for a joyful retirement. 
NEA Today: Why are the retirement years an ideal time for self-actualization? 
David Borchard: You have the benefit of life experience, self-knowledge, and life skills. The human personality is not even fully formed until our 50-plus years. That's when we have the wisdom to know who we are and how to be our best selves. 
What advice would you give to those who aren't sure how to spend their newly acquired time? 
DB: When you retire from a valued position, you leave an old identity. That can feel like a mini-death. Managing a major life transition requires time to let go of a former identity, to decide what you're leaving behind and what you're bringing forward. If you're struggling with that, you might want to seek the services of a qualified life coach for help in envisioning a fulfilling new future.
How do you define passion?
DB: It's the potential that resides within you, me, and most people to transcend a modestly satisfying existence into one that is more engaging and vibrant. It's what led Agatha Christie to write captivating mysteries and Cesar Chavez to organize national boycotts. It might lead you to go from puttering in your flower beds to becoming a master gardener; from making dinner for your family to writing a cookbook; or from playing Saturday morning golf to mentoring youngsters who have never picked up a putter.  
In your book, you describe six "energy styles." Can you explain what that means and how retirees can discover their style?
DB: When you engage with activities that link to your innate interests, you experience a significant energy boost. 
Knowing your personal energy style can help you make better choices for lasting fulfillment in work, lifestyle, and retirement. You can discover your innate interests by identifying the kinds of activities that boost your energy. (See "What's Your Energy Style?" on Page 30).
Does a person's energy style change over time?
DB: Innate interests crystallize during our early adult years and are unlikely to change much, if at all, in later years. But the way you apply them probably will evolve as the circumstances of your 
life change.
How important is it for educators to continue using their professional skills in retirement?  
DB: That depends on how well the skills you have developed match your innate interests. You can develop skills in many areas, even become adept at doing things in low-interest areas. But there is a price to pay for investing your precious time in high-skill, low-interest areas. It can be an energy drain, and over time there are consequences for emotional and physical health, possibly even longevity. For vitality, joy, and well-being, you'll want to do things that draw on your innate interests, even if it means developing skills in new areas.
Unfortunately, money, health, and unforeseen circumstances can alter best-laid plans. What should retirees do if that happens?
DB: I think of plans as a vision for how you want to engage your innate interests. Plans serve as a guide to making choices, rather than a blueprint for life. When change happens, it's time to get creative and draw on inner reserves of resilience to devise new plans for manifesting your vision. 
If, for example, changing circumstances negate a passion for international travel, look for new ways to manifest your vision. You might consider serving as a host for international exchange students, teaching part-time in another country, or volunteering in a humanitarian aid program.
What if a couple realizes that their energy styles clash? 
DB: If you're in a committed relationship and intend to remain so, planning together for retirement is essential. It's important to jointly discuss your individual hopes, intentions, and desires for retirement to determine areas of compatibility and differences.
Managing your differences requires a willingness to honor differences and to make compromises. That involves determining enjoyable activities to do together and what to do individually. 
How can older adults tap into their creative potential in retirement?   
DB: Creativity comes in many shapes and forms, and it can improve with age. But you need to discover the nature of your creative potential and how you want to develop and apply it. Retirement offers the opportunity to do that by trying things you've never done before. 
You might take a poetry class and discover your inner muse, join a pickleball club and find your inner athlete, or write your memoir and become an author.
What are some of the pitfalls to avoid when trying to create a fulfilling retirement?
DB: A positive mindset is a key to sustaining vitality. It's all too easy to become obsessed with personal ailments and depressed by 
the daily news. 
A prescription for staying vibrant is to do things you enjoy, maintain friendships with upbeat people, and take care of your physical health and emotional well-being. Pay attention to what you focus on.
Working people are constantly being assessed—by a boss, clients, or colleagues—so they know how they are doing professionally. But how do you know if you're getting the most from retirement?
DB: In retirement, you make your own assessments on how you're doing. For that, you need to know what your personal criteria are for enjoying a fulfilling life. 
What taps your energy, fills you with a sense of joy, and feels like you're being true to yourself? When you know that, you know what to say yes or no to.
 
Meet Three Retirees Who Are Following Their Passions
The Entertainer 
You could say that Ruby Strickland has music in her blood. As a young person, she traveled through Florida with the Canada Brothers, a bluegrass group that her father and his brothers started. Strickland stepped back from performing as work and family took more of her time, but she never stopped singing. 
"To me, music is spiritual. It helps release tension, and it also creates a powerful connection with others," Strickland explains. 
As a paraeducator in Orange County, Florida, she composed and sang ditties to help students remember their multiplication tables and the basic parts of speech. 
She retired from the classroom 14 years ago, but today she's using her voice as a board member of the Florida Education Association, shoring up opposition to Gov. Ron DeSantis' attacks on unions and teachers.   
For Strickland, life comes together in perfect harmony when her duty to her union, her pride in her Native American heritage, and her love of music intersect.   
"I'm always so proud when I can put on my 'tear dress' and sing in my Cherokee tongue at a union event," says Strickland, who performs at her local, the Florida Orange Education Support Professionals Association. Her tear dress is fashioned after garments worn during the Trail of Tears—the forced removal of Native Americans from their land in the mid-1800s. 
"That's the nice thing about my retirement, I'm spending it doing the things I love."  
The Renaissance Man
Jonathan Gillentine probably has enough drive to fulfill all of the retirement energy styles, but the common thread linking all of his endeavors is a desire to help others. 
Gillentine worked as a special education teacher and mentor in Hawaii's public preschools for 36 years and also held many leadership positions with his local and state unions. But five years into his retirement, Gillentine isn't even beginning to wind down. 
Rather than spending his free time basking in beautiful Kane'ohe—his hometown just north of Honolulu—Gillentine has written two children's books and serves as the president of the Hawaii State Teachers Association–Retired as well as the group's Oahu chapter. Still, he has room on his plate to maintain his National Board Certified Teacher status and serve as the chair of the Hawaii Vocal Arts Ensemble.  
But there's one thing left on his bucket list: "I'd like to have time to travel someday, but for now I've promised my husband that I would stay here in Hawaii and spend my 'free time' enjoying his company," Gillentine says.
The Efficiency Expert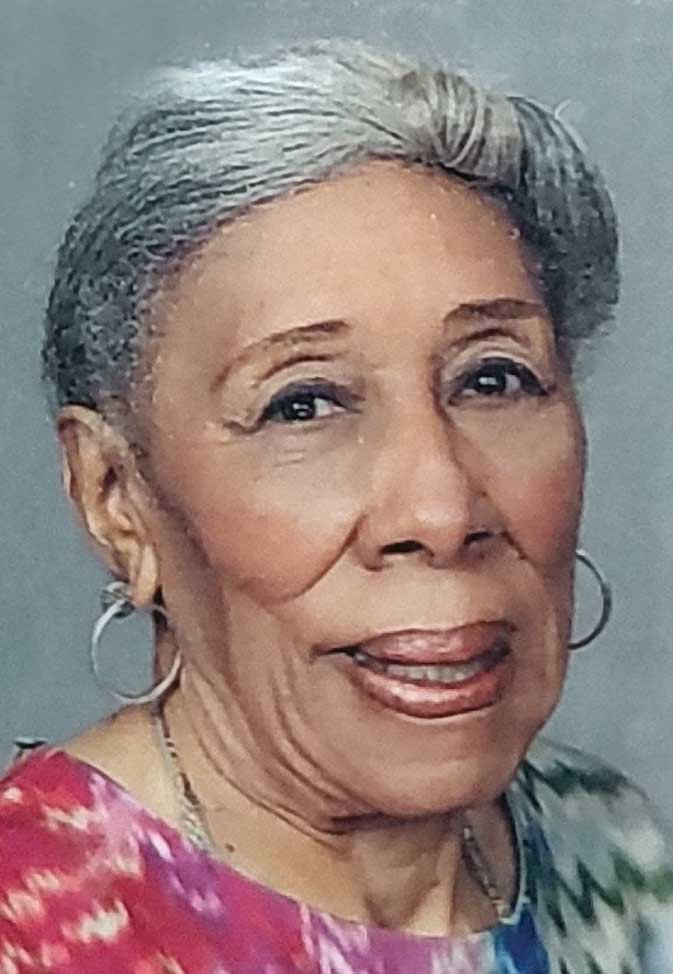 Betty Jo Brown, of Brazoria County, Texas, has a reputation for being a stickler for rules and efficiency. Her propensity for order enriched both her career and her retirement—along with penciling in plenty of time for enjoying laughs with friends and colleagues. 
Brown honed her efficiency prowess over 25 years of managing classrooms full of rambunctious kindergartners and first graders. By the time Brown retired, in 1996, she had developed management skills that could rival those of any CEO. 
Now, she puts these skills to use as a board member of the Texas State Teachers Association–Retired; as a "keeper of the peace" at her Alpha Kappa Alpha sorority alumni meetings; and as a member of the Texas Silver-Haired Legislature, a group of over 60-year-olds who advocate for issues impacting seniors.
"I like to work hard, and I like to get everything right, but it's important to have fun, too," Brown says. "I like the fact that we all may be getting older, but still know how to have a good time. That's what retirement is about—following our passions and having fun along the way."    
What's Your Energy Style?
According to author David C. Borchard, understanding your personal energy style can help you make better choices for lasting fulfillment in work, lifestyle, leadership, and retirement. Which of these styles best describes you?
Analytic
These people engage first and foremost with rational, impartial, systematic thought processes. They prefer activities that draw on critical thinking, abstract logic, investigative inquiry, and factual data, such as chess, astronomy, historical research, and financial investment.
Creator
These retirees are drawn to original and imaginative thinking that explores the world of ideas, possibilities, and associative connections. They prefer activities that enable them to express their ingenuity and intuition, such as pursuing the arts, exploring mystical sites, delving into family stories, and initiating new ventures.
Organizer
These people gravitate toward activities and processes that require their administrative and managerial acumen. They prefer business-oriented, pragmatic problem-solving activities, such as managing community organizations, serving on governing boards, planning trips and events, and organizing 
home spaces.
Inspirer
These people are deeply invested in others' growth, development, and inner well-being. They flourish in positions where their influence, eloquence, and communal values can help create a better world, such as coaching and teaching, leading altruistic campaigns, and helping people deal with life challenges and opportunities.
Technical
People with this energy style have a knack for work and activities involving technical operations, mechanical equipment, situation analysis, and spatial thinking. They are astute, meticulous, and resourceful problem-solvers in the concrete, physical world of the here and now. They are calm, clear-headed responders in emergency situations. They enjoy activities such as repairing mechanical equipment, repurposing cast-off items, and renovating houses and other structures.
Performer
Warm, upbeat, and kinesthetic, these retirees are adept at engaging and entertaining others. They enjoy spontaneous developments and routine performances that enable them to draw on their playful nature and personal appeal. They enjoy activities such as acting, ballroom dancing, or serving as a tour guide.
 
Learn More
Education News Relevant to You
We're here to help you succeed in your career, advocate for public school students, and stay up to date on the latest education news and trends. Browse stories by topic, access the latest issue of NEA Today magazine, and celebrate educators and public schools.
Get more from

We're here to help you succeed in your career, advocate for public school students, and stay up to date on the latest education news. Sign up to stay informed.
Great public schools for every student
The National Education Association (NEA), the nation's largest professional employee organization, is committed to advancing the cause of public education. NEA's 3 million members work at every level of education—from pre-school to university graduate programs. NEA has affiliate organizations in every state and in more than 14,000 communities across the United States.