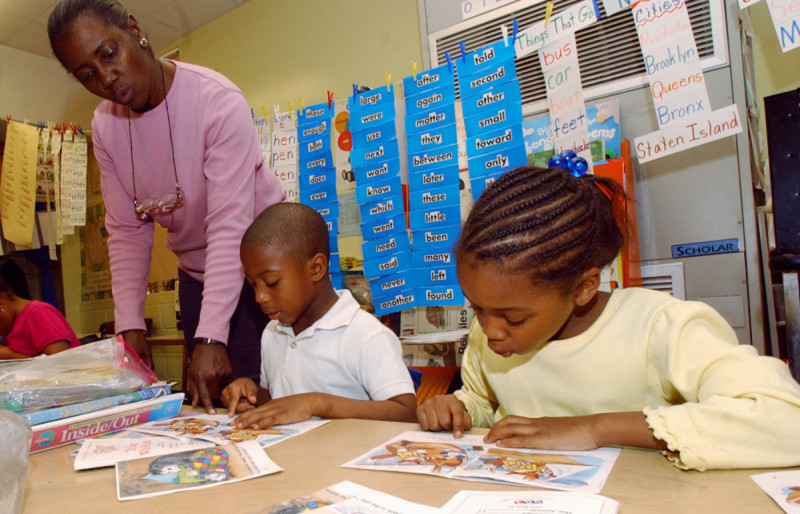 While the U.S. child poverty rate is higher today than ever before, its impact is compounded by education policies that fail to address poverty-related impediments to teaching and learning. At a recent panel discussion held at the U.S. Capitol Building in Washington, D.C. and sponsored by the organization, Broader, Bolder Approach to Education (BBA), panelists called for policy reforms to address the impact of poverty on schools, students, families, and neighborhoods.
The Broader, Bolder Approach campaign originally launched in 2008 to call attention to the root causes of inequity in education. As the core of BBA's policy agenda - early childhood education, support for health care and nutrition, afterschool and summer enrichment programs - has become more prominent in the national debate, the organization relaunched its mission this month to help draw even more attention to these important initiatives.
"Policy members are now addressing in-school and out-of-school barriers to success," said Elaine Weiss, BBA's national coordinator.
Now that Congress has replaced the disastrous test-driven No Child Left Behind (NCLB) law with the promise of the Every Student Succeeds Act (ESSA), state and district policy agendas can now more effectively mitigate poverty's impact.
"ESSA claws back some of the most problematic federal accountability requirements, and it emphasizes the need for social and emotional, as well as traditional academic, measures of student success," Weiss said. "It also sets aside new money for investments in quality pre-kindergarten and for wraparound supports that help provide disadvantaged students equal opportunities to learn."
"This is the perfect time to work with states," said Helen Ladd, a professor of public policy at Duke University. "ESSA presents new opportunities for states to set up their own accountability systems in moving forward... Disadvantage matters. It affects the ability of children to learn.""
Before passage of ESSA in 2015, Ladd said "there was no way schools alone could succeed and help children flourish as long as we had this narrow focus on test scores."
Panelist Paul Reville, a Harvard University professor and former Massachusetts Secretary of Education, said a primary goal in Massachusetts during his tenure as secretary was to tackle poverty-related barriers to teaching and learning while ensuring all children had opportunities to learn and build the foundations for healthy, productive lives.
"Our motto was, 'all means all,'" said Reville. "This is an audacious goal. We had the right strategies but insufficient funds to get things done."
When talk turned to educational equity, panelists stressed the need for comprehensive school reform which incorporates academics with school safety measures, curricula that encourages teachers to operate creatively, policies that promote safe local housing, particularly when involving children under age 5.
"Some people who care for our children are living in poverty themselves," said Miriam Calderon, director of special projects for Washington-based BUILD. "We know that relationships with adults matter in those early years."
Calderon said learning begins before kindergarten and that it would take a 50-state strategy to build a birth-to-5 system that aligns quality services for those children.
"Interventions for young children and parents are working," she said. "But we don't have a combined early-learning system, but rather a patchwork of systems."
Joshua Starr, former superintendent of Montgomery County Public Schools in Maryland and current CEO of Phi Delta Kappa International, called for aligning agencies at all levels of government to help meet the needs of students and schools.
"Connectedness and engagement between different elements of the system is vital," said Starr, who posed a series of questions.
"Who are the kids most vulnerable," he asked. "What caused them to be dysfunctional? And what can we do on a day to day basis to help?"
Photo: Associated Press/David Martin
Learn More
Get more from

We're here to help you succeed in your career, advocate for public school students, and stay up to date on the latest education news. Sign up to stay informed.