The power of solidarity is unstoppable, even in the middle of a pandemic. This was illustrated by about 100 San Jose, California, educators who organized their new union amid shelter-in-place orders.
When these teachers and counselors from four Downtown College Prep charter schools filed for recognition last month, South Bay Educators United (SBEU) became the newest local association in the California Teachers Association (CTA) — and likely the first educators' union in the U.S. to be organized during this year's COVID-19 pandemic.
They likely won't be the last. As local and state unions negotiate for new, safety measures for their members, or make sure they have training to do their newly transformed jobs, educators see the power of a unified voice in their working conditions.
In San Jose, educators wanted a voice, too. "A union is a great step to fixing all the things we don't like at Downtown College Prep (DCP) without changing its mission and what it means to our families," says Beatriz Velez, history teacher at El Primero High School. "We want to keep doing all the great things we've been doing at DCP. We just want a real seat at the table."
A Journey Into Virtual Organizing
Beatriz Velez
In late February, a small group of DCP educators began organizing to advocate for students and create positive change. Unsustainable expectations by management, a lack of support for educators, and management's disconnect with the realities facing students and staff fueled the group's desire to organize a union.
"My vision for SBEU is to create a sustainable environment for educators so that students not only have consistency with who they see year-to-year, but also top-tier, experienced educators who receive ongoing training and support," says Sal Williams, an English teacher at El Primero. "Our students already have so much instability in their lives; they deserve stability at school. Our union can help create systems to aid with teacher retention that will support our students."
In March, the group contacted CTA for support and guidance. An organizing committee began meeting weekly via videoconference. Due to California's stay-in-place orders, the historic campaign took place without any in-person organizing, showing that the face-to-face conversations that typically power unionizing efforts don't have to be done in person.
In fact, the "distance organizing" had unexpected benefit, says Alum Rock Middle School educator Carolina Rodriguez. "We were able to have one-to-one conversations without the tension of being on campus," says Rodriguez. "There was flexibility in response times for teachers to think about our petition and questions, and meetings could be held at any time that worked because commuting and location were not an issue."
The virtual medium provided a safe space for questions and the free discussion needed to build a movement, says Velez. "I don't think we would have been able to get a supermajority (of educators signing union cards) without the time and space to talk through things with people," says Velez. "At the end of the day, we all want to do what's best for our students."
When SBEU leaders knew they had enough support to file for union recognition, a new COVID-era challenge arose: collecting physical signatures on cards, as required by a state board. The team took a strategic approach, says Velez, mapping routes to educators' homes and taking precautions to protect everyone's health.
"We'd call and say 'we'll be there in 15 minutes,' and they'd come out and leave the signed card at a safe social distance," Velez says. "It was like DoorDash for unions."
What's Next?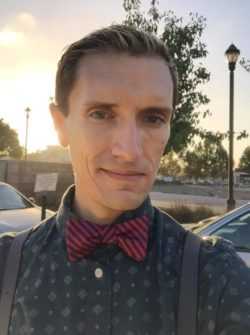 Sal Williams
In addition to being strong advocates for students, SBEU educators are eager to bring their perspectives as charter-school educators to their state and national unions.
Nationally, nearly 800 charter schools are unionized, mostly in Illinois, Pennsylvania, New Jersey and California.
For its part, NEA supports educators working together to improve charter schools. (The NEA policy on charter schools, approved in 2017, is here.) "All educators deserve the right to collective voice and representation, and [NEA believes] an organized workforce is a better guardian of quality standards for students and educators alike," the policy states.
Unionizing also provides educators with a powerful voice in campaigns and elections, as well as local, state and federal policy and legislative processes. "Charter school educators need a voice in campaigns and processes that impact our school," says Rodriguez. "The fact that so many charter schools have already chosen CTA is indicative of the support that is available for charter school teachers."
In the coming week, SBEU will shift its attention to bargaining its first contract, advocating for students, addressing working conditions, and navigating through the pandemic-affected educational landscape.
"How can we set up next school year to be sustainable for teachers, students and parents," Velez asks. "Our priority right now is having teacher impact on what next year is going to look like."
This story originally appeared on California Educator
Learn More
Get more from

We're here to help you succeed in your career, advocate for public school students, and stay up to date on the latest education news. Sign up to stay informed.