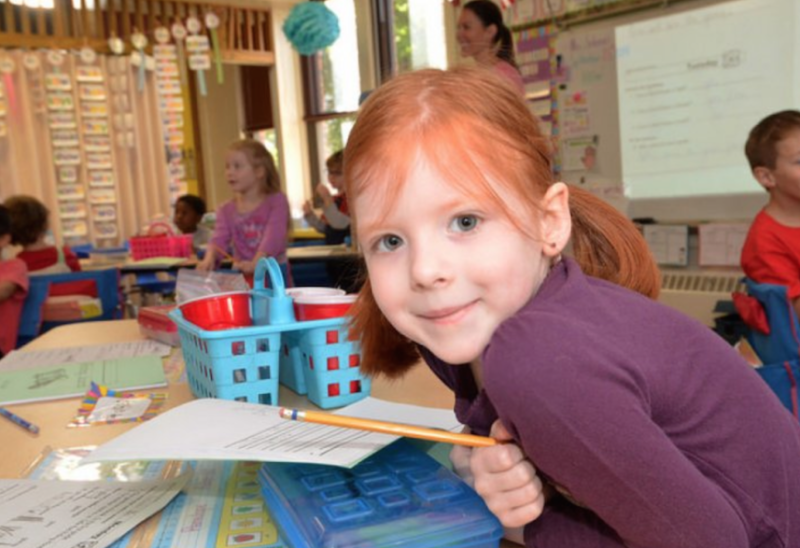 As the Every Student Succeeds Act (ESSA) affords states the flexibility to decide how to measure student achievement, two reports released June 23 show that schools play a key role in developing students' soft skills such as beliefs about their intellectual capacity, sense of belonging at school, and eagerness to learn in the face of adversity.
"This law calls for a well-rounded education and a shifting away from the narrow focus on academics," said Ulrich Boser, senior fellow at the Center for American Progress (CAP), which hosted a panel discussion at its headquarters in Washington, D.C., to coincide with the release of the reports.
"It's the human side of education," said Boser, author of CAP's "Learning Mindsets and Skills: An Opportunity for Growth with ESSA." At the event, titled: "With the Head and the Heart: Harnessing the Power of Social and Emotional Learning Under ESSA," Boser and three other panelists also discussed findings from, "Student Social and Emotional Development and Accountability: Perspective of Teachers."
"Both reports are indicating that teachers see the importance of these skills," said event moderator Katherine Bassett, president and CEO of National Network of State Teachers of Year (NNSTOY), which published the second report.
In recent years, there has been a steady growth in policies and practices that emphasize learning mindsets, which can be defined as "student beliefs." In one case, students improved academically after participating in a program which encouraged them to reflect on ways in which daily classroom activities connected to lifelong goals.
According to both reports, ESSA provides state and district leaders new opportunities to cultivate positive student attitudes, values, and habits.
Teachers the Strongest Influence
"Social and emotional learning makes a difference for students in terms of their academic well-being in many respects," said panelist Elizabeth Glennie, a research analyst at RTI International and NNSTOY report co-author along with Bassett and three others. "Teachers are probably the strongest influence in a school on a student's social and emotional learning."
According to the NNSTOY report, inter- and intra-personal (or, "social and emotional") competencies include attitudes and behaviors that affect how students reflect on and apply their learning capacities and skills relative to managing relationships with others. These skills are sometimes referred to as 21st century skills, deeper learning, non-academic, non-cognitive, or soft skills.
While ESSA does not mention "learning mindsets and skills," the law did replace references to "core academic subjects," instead calling for a "well-rounded education" for all students.
"The emphasis for so long has been placed on academic performance and academic content mastery," said panelist Rebecca Snyder, a co-author of the NNSTOY report and member of Greater Latrobe Education Association in Pennsylvania where she was teacher of the year in 2009. "I'm really encouraged by the shifts (in teaching) where we are taking more of a whole child orientation (while) focusing on social and emotional learning."
In its report, NNSTOY employed three focus groups comprised of 28 former teachers of the year from across the country. Participants discussed, among other items, the importance of identifying and harnessing the following three student skills or competencies: grit, growth mindset, and a sense of belonging.
Nurturing Environment
"Research shows that a sense of belonging can increase academic performance, in fact, a whole range of academic measures," Snyder said. "Sometimes, that's the reason they even walk into the building … because they know this (school) is a great place to be."
Given a high degree of interest among educators to implement social and emotional learning, panelists agreed that there is a need for more professional development on how to integrate social and emotional learning into daily classroom lessons.
"Teachers are clamoring for this type of professional development," Boser added. "We have a policy opportunity under (ESSA) that allows us to spend monies in new ways, create new partnerships, and to develop this work."
According to the CAP report, ESSA gives state and district leaders a unique chance to advance learning mindsets and skills through reform efforts. A growing body of research shows that learning mindsets "significantly depend on the conditions within a student's learning environment and the messages students receive about their learning ability. When educators nurture positive learning mindsets among their students, students are far better able to view new challenges as a natural part of the learning process."
"This (ESSA implementation) is an opportunity for our students to receive a high quality education," said panelist Amalio Nieves, an assistant superintendent for Boston Public Schools in Massachusetts.
Nieves alluded to the importance of acknowledging students who live under adverse conditions from low-income neighborhoods with limited community resources.
"Youth in urban settings bring assets to the table, like a level of resiliency," he said. "How do we help our teachers capitalize on this mindset?"
___________________________________________
Learn more about how to get involved in ESSA.
Get more from

We're here to help you succeed in your career, advocate for public school students, and stay up to date on the latest education news. Sign up to stay informed.