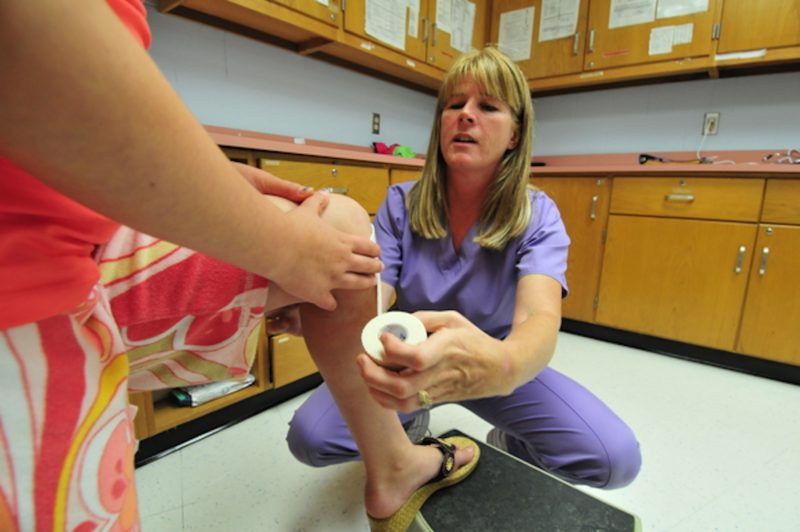 School nurses are an essential component to the health and wellbeing of students, particularly those with acute and chronic health conditions.
"For many of these students, without nursing services, attendance would decrease or students would be unable to attend school," says Louise Wilson, health services supervisor and a school nurse in the Beaver Dam Unified School District in Wisconsin.
Wilson recalls sitting at her desk recently when she received a call from a concerned mother questioning whether her four-year-old son, diagnosed with diabetes, would be cared for during the school day. The child had Type I Diabetes, a chronic health condition that requires constant monitoring and a level of medical knowledge most educators and school administrators do not possess.
"I knew this mother was overwhelmed," says Wilson, a nurse for 37 years, the last 25 working at schools. "She herself was trying to learn how to manage and safeguard her child."
In recent years, school nurses have transcended treating the traditional bumps, bruises, and scrapes, to become a central force in helping parents gain access to healthcare for their children.
For example, in some states, school nurses work in conjunction with private healthcare providers and parents to help manage students with chronic diabetes, asthma and other conditions. At many schools, nurses screen students for hearing and vision problems that could create a barrier to learning.
Community Connections
The job of a school nurse has become what the National Association of School Nurses (NASN) calls, "the hidden healthcare system," offering lifesaving care to students across the nation.
"I have connected families to resources to obtain eye exams and glasses," says Wilson. "Sometimes, I collaborate with local organizations to complete these activities."
Nina Fekaris, NASN president and a school nurse in the Beaverton School District in Oregon, says school nurses play an increasingly important role in the lives of children with chronic health conditions because they are the first healthcare provider students visit without a parent present.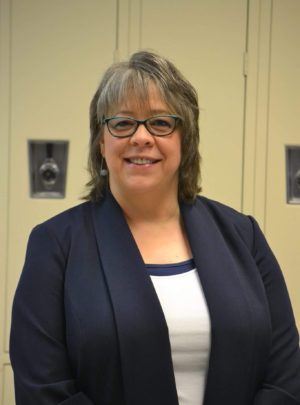 Nina Fekaris
"School nurses play three main roles," says Fekaris, "providing direct care for students, educating staff and students on personal healthcare, and finding healthcare for students beyond the school."
With the many services that nurses provide to students and staff, budget constraints have caused some districts to cut back on hiring nurses. According to Wilson, one Wisconsin district has a nurse available only four hours a month. This forces the nurse to delegate care for children with food allergies, feeding tubes, and diabetes to unlicensed staff.
"School districts should not have to make the decision [between] paying for curriculum or school nursing services," Wilson argues. "I have prevented medication errors by training unlicensed staff to properly administer oral and other medications, establishing and insisting on compliance with procedures and protocols, and clarifying medical orders."
New Legislation
In recognition of a school nursing shortage, Rep. Dina Titus of Nevada introduced companion legislation with Montana Sen. Jon Tester to help schools hire more full-time nurses. The Nurses for Under-Resourced Schools Everywhere (NURSE) Act, will allow public elementary and secondary schools to apply for grants to reduce the cost of hiring a nurse.
The legislation was introduced to the Senate in 2016, then reintroduced last March. However, the bill has been stalled in the first stages of the legislative process, according a representative with the Committee on Health, Education, Labor, and Pensions. The act requires that funding for a school nurse is provided for Title I schools, where 20 percent or more kids are on the school lunch program.
"School nurses are on the front lines, promoting wellness, managing chronic diseases, administering medication, and addressing issues that affect students in and out of the classroom," said Titus, in a press release.
School nurses coordinate care with the parents, school cafeteria staff, and teachers.
"They facilitate meal planning for the diabetic students, for example," says Wilson. "The nurse also teaches staff how to count carbohydrates so the correct amount of insulin for some students is administered at meal times.
Scarce Commodity
As the new school year begins, public elementary and secondary school students nationwide are facing the consequences of underfunded school-nursing programs.
"There are days when I would like to clone myself so that I can be in two places at once," says Lynnette Ondeck, a school nurse for the Nooksack Valley School District, Everson, Wash.
Ondeck covers five schools, sometimes travelling upwards of 10 miles between buildings. In her district, nurses have to triage injury and illness over the telephone. Without a school nurse present to coordinate policy, students with complicated health needs will face challenges throughout their academic career.
"I have to rely on non-nursing personnel to administer medications, provide first aid, and chronic disease management," says Ondeck. "Every student should have access to quality health care at school."
Get more from

We're here to help you succeed in your career, advocate for public school students, and stay up to date on the latest education news. Sign up to stay informed.