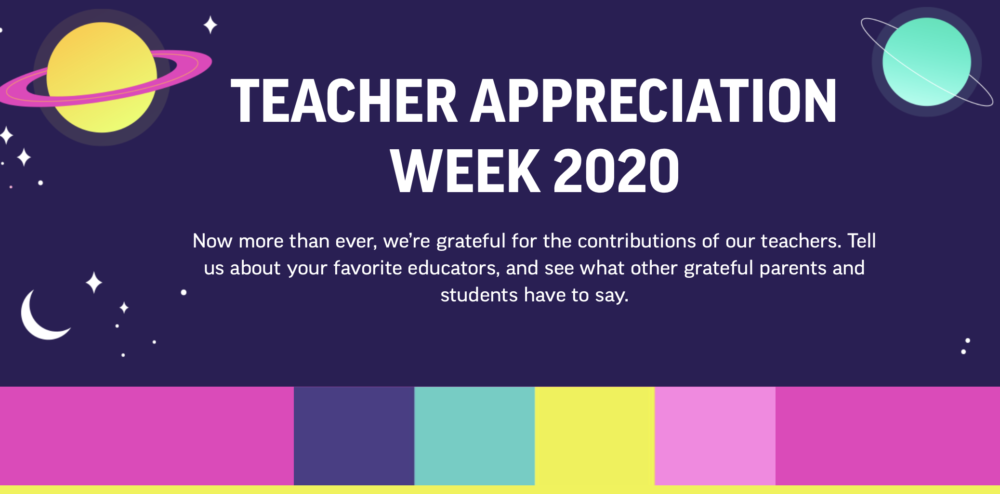 Surreal. Rollercoaster. Mayhem. Those are just a few of the words parents have used when describing their homeschooling experience.
Respect. Grateful. Heroes. Those are the words they use to describe their kids' teachers.
But this year as we celebrate National Teacher Appreciation Week, parents are finding that words can't accurately express the gratitude they feel for their schools' heroes.
"There are countless stories of educators going far beyond the call of duty for their students and their communities," says NEA President Lily Eskelsen García. "Never have all of our nation's educators been more appreciated and seen—even as they work with students from a distance."
For decades, the first full week of May has been National Teacher Appreciation Week. But this year, with students not in school buildings as a result of the COVID-19 crisis and educators working in new ways to teach from a distance, deliver meals, and more, the occasion is more meaningful than ever.
This is Kyle Washington's first year teaching and his first Teacher Appreciation Week. He was only two and a half months into his position as a fourth grade teacher at Flower Valley Elementary School in Rockville, Maryland, when the state's schools closed because of the virus.
"I was hired in January because a beloved teacher unfortunately passed away in December 2019," Washington says. "Because of that loss, it was crucial that I build personal relationships with the students and their families."
Just as he'd begun to deepen those relationships, their face-to-face connections were cut off. But Washington knew that meeting the social and emotional needs of his fourth graders would continue to be critical. He took his work to Zoom, the approved platform for Montgomery County Public Schools, not only engaging his students with classroom lessons and discussions, but also hosting a midday "Lunch Bunch" where he holds informal meetings just to talk, laugh and have fun.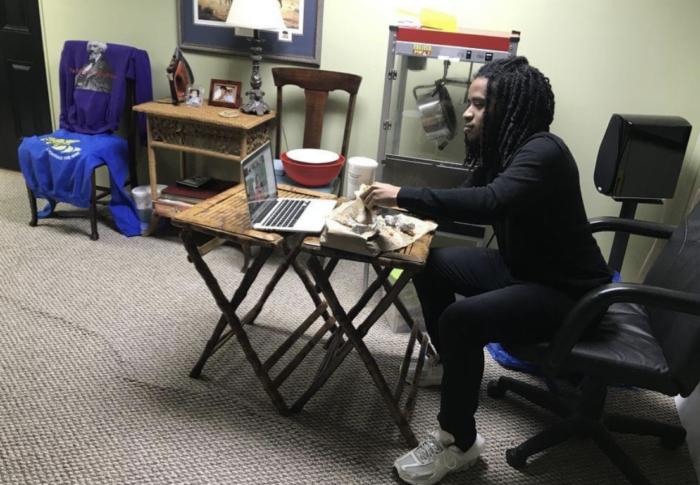 Kyle Washington hosts Lunch Bunch with his fourth grade students.
"Prior to the closure I hosted Lunch Bunch so that I could get to know the students, and they could get to know me," Washington says. "But I continue them now because it's vital that we, as teachers, maintain routines and expectations during these challenging times. It's important that the students have some sort of normalcy."
Gary Feldman's son is one of Washington's students and he is grateful for the humor that he brings to the students, especially as anxieties run high.
Even in just a few months, Feldman has seen Washington's hard work to build connections pay off and says his son and all of classmates quickly embraced him.
"Mr. Washington has been a great addition to the Flower Valley fourth grade teachers," Feldman says.
His colleagues embraced him as fully as his students, so it comes as no surprise that Washington and his fellow fourth grade teachers have nearly 100 percent attendance in their Zoom classes.
"I'm most impressed by how the students are still engaged in the content we teach and the discussions we have in our Zoom class," he says.
But as parents everywhere agree, it's because of the patience and talent for teaching that teachers like Washington and his colleagues bring to students that is truly impressive.
Find out how America is saying "thank you" to teachers and other educators at nea.org/appreciate.
Get more from

We're here to help you succeed in your career, advocate for public school students, and stay up to date on the latest education news. Sign up to stay informed.