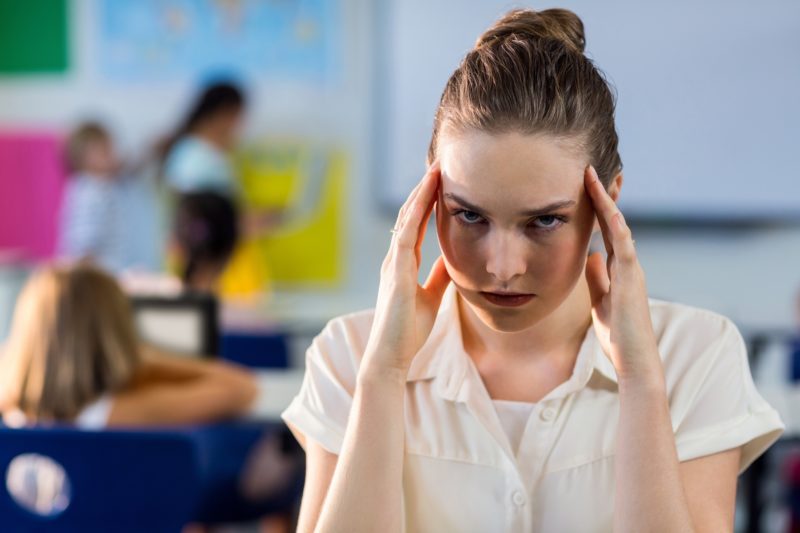 A San Francisco second-grade teacher who, due to state law, must pay the cost of a substitute educator while she seeks treatment for breast cancer has made national headlines after parents at her school started an online GoFundMe campaign to cover her costs.
"Parents were outraged and incredulous—like, this can't be. There must be some kind of mistake!" one parent told the San Francisco Chronicle.
But the situation, which has outraged parents and captured the attention of state lawmakers, isn't just about this teacher or even this decades-old state law, which resembles policies in a handful of other districts. It reveals bigger issues: a public education system that is starved for state funds and resources, and too often relies on educators to sacrifice their own time, money, and well-being to make it work, union leaders say.
"What it really is, is a reflection of how financially strapped the system has been for so long," California Teachers Association President Eric Heins told The Washington Post. "It is outrageous when you think about someone suffering from a catastrophic illness that they actually have to deal with these kinds of issues while already facing extra financial pressure."
What's happening with this particular educator, says Heins, is just one example of the pressures burdening public-school educators across the state and nation.
Over the past decade, the national average teacher salary has decreased 4.5 percent, adjusting for inflation, according to NEA's Ranking & Estimates report. "Educators don't do this work to get rich, they do this work because they believe in students," says NEA President Lily Eskelsen García. "But their pay is not commensurate with the dedication and expertise they bring to the profession."
Teachers often live paycheck to paycheck, working two to three job to pay the bills, and they're fed up. Their frustration has fueled #RedforEd rallies, walk-outs, and strikes involving more than 500,000 educators from California to North Carolina, and also led to some new investments in public education. For example, in February, striking Denver teachers won 7 to 11 percent pay raises, plus cost-of-living raises; in March, Oakland, California, teachers won 11 percent raises plus 3 percent bonuses; and, in April, New Mexico Governor Michelle Lujan signed a budget that will increase starting teacher salaries to $41,000.
Sick Leave and Substitute Pay
In San Francisco, teachers get 10 sick days per year. If they need more, the cost of a substitute— about $200 a day—is deducted from their paychecks. The policy is similar to many others in California and also other states, Education Week found. On average, across the U.S., teachers have about 12 sick days per year, and can roll those over from year to year. Consequently experienced teachers may have a larger stockpile of days.
Often, unions will help their members by working with a school district to set up and maintain a bank of sick-leave days. Members contribute unused sick days, and then can "withdraw" from the bank in cases of extended leave. In some cases, educators have been able to donate their sick days directly to a colleague.
Although the California law has been in place since 1976, lawmakers now are scrambling for a fix. "It really does seem like we need to do something to rectify this problem," state Sen. Connie Leyva, D-Chino, who heads the Senate Education Committee, told KQED, which first broke the story of the San Francisco teacher. "Maybe what worked back then doesn't work now, and maybe we need to reconsider that law."
But the real solution, say union leaders, is professional pay for educators and an end to the underfunding of public school systems. Simply moving money from one column in a district's budget to another column isn't going to help, if it means less money for, say, health insurance, or librarians, or fixes to aging school facilities.
"It's about money, of course," Heins told NPR. "When you're in an underfunded system, you're still robbing Peter to pay Paul."
Learn More
Get more from

We're here to help you succeed in your career, advocate for public school students, and stay up to date on the latest education news. Sign up to stay informed.