It was early in his 20-year career when John Howard found at the start of one school year that black male students—many with behavior challenges—filled most of the seats in his tenth-grade classroom.
"I asked the counselor if this was done on purpose, and he said it was, and that he did it because he knew I had good classroom management skills," says Howard, a consulting teacher in Montgomery County Public Schools just outside Washington, D.C.
"He thought I would be a great role model and wouldn't allow them to act up."
For many teachers of color, the racial engineering of Howard's classroom is a familiar scenario.
And it's not the only one. It's also the additional black or brown students in their classes or testing groups, the extra time spent in meetings relating to students of color, or, most of all, the requests by colleagues and administrators to deal with discipline issues around minoritized students, the frequent, "Can you talk to him?"
But those assumptions, assignments, and requests, no matter how well intentioned, are loaded with pitfalls, experts say, ranging from the simple inappropriateness of the circumstances into which it thrusts these students and teachers, to much deeper issues related to race and education.
'I Don't Want Our Students to Think That's All I Am Here For'
"Having been one of the only teachers of color in a building, I denitely have experienced being asked to support students of color," says Gina Harris, a member of the NEA Board of Directors and the culture and climate coach at Percy Julian Middle School in Oak Park, Ill.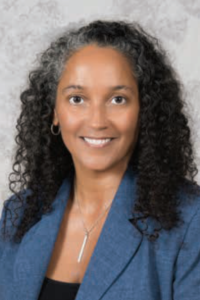 Illinois educator Gina Harris, a member of the NEA Board of Directors, says she enjoys working with students of color, but finds she too often has been asked to be a disciplinarian.
"But as the only brown-skinned person in the building, I also want my students to know that I am here for them. If I am continually placed in a position to be 'the disciplinarian,'my ability to be supportive is inhibited—and the students miss out on that relationship building, too."
Experts also say it benefits students to experience working with all types of adults in various situations, including in disciplinary action.
Saul Ramos, a paraeducator in Worcester, Mass., and the 2017 NEA Education Support Professional of the Year, says he's concerned if his role is primarily to interpret for students who don't speak English well or to work with Latino boys who are misbehaving.
"I love working with our students, but at all times—not just when discipline is needed," he says. "I don't want our students to think that's all I am here for. I am here in whatever capacity to help with their education and make sure they are successful."
These assignments are stressful, Howard notes, because the affected teachers have a strong natural urge to help students, especially those who perhaps face circumstances like theirs. But he says like all busy teachers they often don't have the extra time or energy, a problem former Education Secretary John King in 2016 called "an invisible tax".
"It was frustrating to deal with students that my colleagues could not seem to handle, or that they would not take time to work with and build relationships with," Howard says.
"As a teacher who has the same pressures and responsibilities that other teachers have, I resented that I had to do their job as well as mine."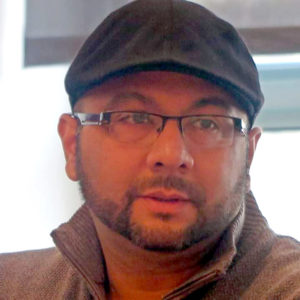 Saul Ramos, a paraeducator in Worcester, Mass., says he has been asked to take on extra duties with students of color in his school, a problem minority teachers often face.
And Ramos points out that often colleagues expect different or harsher treatment than he might think is most effective for a student with complex issues.
Often, he might have a better perspective.
Harris says apart from those issues such requests can discourage black and Hispanic teachers who already are under-represented in schools.
Missing is detailed research that shows how often these patterns and/or requests cause teachers of color to leave the profession. However, Travis Bristol, an assistant professor of education at the University of California, Berkeley, and an expert on the topic, says it likely contributes to the reason why they decide to leave.
Deeper Issues and Attitudes
Bristol and Harris both believe that rather than rely on teachers of color, schools should think about fundamental structures that cause the problems they are asking them to step in and help fix.
"There is sometimes this feeling that there is something magical about these teachers," Bristol says. "But if educators were more closely paying attention to what they are doing with these students, they could have more success with them … because they understand the range of needs of these
students."
Additionally, Harris strongly believes that schools need to consider deeper issues and attitudes about race, not just why teachers of color are overwhelmingly being asked to step in to their colleagues' classrooms.
"The question I would ask the person seeking me out as a disciplinarian in these circumstances would be 'Why have you asked me to do this?' and I'd follow up with 'Who are some other individuals that can help us with this?' is is not a one-issue x. Institutionalized and structural racism is multi-faceted, and we need to be looking at all of the ways of changing our procedures and relationship-building strategies to break it down from the root."
Josh Parker, a former Maryland Teacher of the Year, who taught 10 years in the Baltimore and Washington, D.C. area and now works as a director at UnboundEd, says he repeatedly was asked to "handle" young males of color.
In those circumstances, he says, the teachers of color typically are willing to step in.
"It is partly out of love, partly out of duty, but mostly out of a desire to make sure those students don't get locked out of academic opportunities and chances. We also do it because so often we have experienced the same type of 'handling' as professionals. In public education, whether you are a black male student or a teacher—or even likely a principal—you are often being handled. Seldom loved, cherished, and protected— most of the times, handled."
Get more from

We're here to help you succeed in your career, advocate for public school students, and stay up to date on the latest education news. Sign up to stay informed.