Social justice is about distributing resources fairly and treating all students equitably so that they feel safe and secure—physically and psychologically. Sadly, a look at schools across the nation makes it clear that fair distribution of resources and equitable treatment don't always happen. Students in poorly-funded schools don't have the technology, new books, or art and music programs that create a well-rounded education, while students in affluent areas have the latest academic resources, school counselors, librarians, and more to help them succeed. Bringing social justice into schools shines a spotlight on all sorts of important societal issues—from the myriad reasons that lie beneath the deep disparity between the suspension rates of black and white students to how current U.S. immigration policy separates families and violates student rights. Meet five educators who determined to make a difference in the lives of their students and within their profession by ensuring social justice is a topic that is addressed in their schools.
Audrey Murph-Brown
Springfield, Massachusetts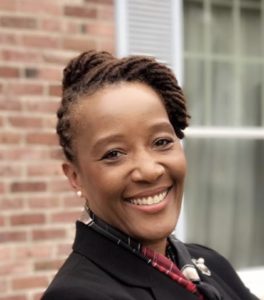 Audrey Murph-Brown is a member of the Springfield Education Association (SEA) in Massachusetts. She has been a school social worker for 26 years. She describes events that happened during the 2017 – 2018 school year as "a perfect storm at the perfect time."  The storm swirled with nepotism, favoritism, and institutional biases that prevented highly qualified educators of color from becoming lead teachers or being offered lateral promotions. "Rarely were those opportunities given to educators of color," says Murph-Brown. The Massachusetts Teachers Association offered training that led to the establishment of ALANA (African American, Latino, Asian, and Native American) Educators and Allies, an arm of SEA. The group focused on building a diverse and culturally proficient environment for educators of color, and when the opportunity arose to speak to school board members during a public meeting, they did.
"They've never had a collective raised voice before and we were bold," recalls Murph-Brown, referring to the school committee. Educators and their allies filled a school board meeting with signs that read, "Fair Hiring for Everyone" and "No More Nepotism." After powerful testimony from Murph-Brown and other educators, the door to communication was cracked open, and efforts have been made to level the playing field. For example, principals must add an applicant's ethnicity to the hiring application as a way to keep track of who's applying for teaching positions. The school committee's human resource department is looking into better practices within its hiring process, too. It's been slow going, "but it's more than what's ever happened before," says Murph-Brown.
Jesse Hagopian
Seattle, Washington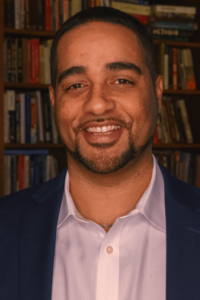 Jesse Hagopian teaches ethnic studies and is the adviser to the Black Student Union at Garfield High School in Seattle. Hagopian established the Black Education Matters Student Activist Award after he sued the City of Seattle for being pepper sprayed in the face by a police officer on Martin Luther King Jr. Day in 2015. Recipients of the award demonstrate exceptional leadership in struggles against racism—especially with an understanding of the intersections between sexism, homophobia, transphobia, Islamophobia, class exploitation, and other forms of oppression—within their school or community. Since 2015, nine Seattle Public Schools students and one youth organization have been honored with the award.
"The bold and courageous work of standing up to racism is hard, and this award gives recognition for those with the courage to do it," says Hagopian. "I wanted to create a space and an awareness that if you step forward for social justice, you will be lifted up in the community and by mentors who will support your work."
Activism is at the heart of this award, Hagopian says, and "the examples are breathtaking."
He points to seven black Seattle high school students who formed "New Generation," a school activist group that led a walkout at Garfield High School to raise awareness about Charleena Lyles, a pregnant 30-year-old black woman who was fatally shot by two white Seattle police officers at home as her three young children looked on. One student organized a city-wide movement to get free bus passes for students from low-income families.
Another student started an Islamophobia global awareness day. One group got the Seattle School Board to endorse "Black Lives Matters at School," which included a week of action. The movement has spread to other cities and districts. Another group of students fought for the addition of an Ethnic Studies program that is transforming Seattle's schools.
"None of this would have been possible without student activism," says Hagopian. "I wanted to find a way to recognize this critical work of young people who see that they are the changemakers—the ones who will have to bring about the changes they want to see."
Angie Powers
Olathe, Kansas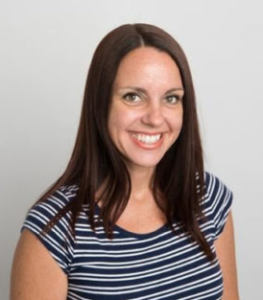 Angie Powers, a high school English teacher in Olathe, Kan., says she defines success according to her ability to make school a place where students feel welcome and receive the tools that will help them navigate the complexities of the world with compassion and empathy. That's why Powers sponsors the Olathe Northwest High School Gender Sexuality Alliance and mentors students in the areas of civic engagement, social justice, and advocacy. The latter draws on her training from the NEA, GLSEN, and the Human Rights Campaign. As co-chair of the Kansas NEA Social Justice Taskforce, and the Olathe NEA Social Justice Cadre, Powers leads her state affiliate's social justice efforts. She has spoken to pre-service teachers in every college in Kansas about the challenges LGBTQ+ students face and how new educators can create welcoming schools for their future students. Powers also serves on THRIVE, an organization in the Kansas City area that creates LGBTQ+-specific policy recommendations for local districts.
Powers is committed to ensuring that every student has equitable access to a quality public school, and says, "Education and equity are inseparable. One cannot exist without the other. When inequity plagues the educational system, [the system] fails to serve the needs of each child. It is our most important work to battle inequity in each classroom across the nation, [and within] our educational institutions as a whole. Our children are worth this fight."
Elizabeth Villanueva
Sacramento, California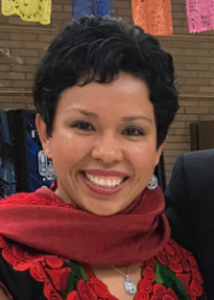 "I had never thought of myself as an activist just by doing what I love: serving students, their families, and the community I work with," says Sacramento Spanish teacher Elizabeth Villanueva, who has changed the lives of her students by fostering social justice in her classroom and in the community. "Getting to know my students and their families and building meaningful relationships with them motivated me to become an activist. I was deeply moved to look for resources outside the classroom and to provide a meaningful and excellent education for them."
With that goal in mind, Villanueva began an after-school class for Latina students when she was in her second year as a teacher. The goal of the effort was gang prevention, and most of the students enrolled in the class had some affiliation with gangs. But by the time the second cohort had enrolled, the group changed its name to New Age Latinas—NAL, for short—and focused on leadership skills, college readiness, community service, personal growth, and networking with other Latina college students and professionals.
With today's uncertainty over immigration policy, NAL participants and many students in Villanueva's classes share their fears and anxieties about the increase in ICE raids and deportations in their communities. To create a safe haven for her students, Villanueva reached out to the community, colleagues, and other students and started a group called the Luther Burbank High School DREAMers. The group meets weekly and features guest speakers, such as immigration lawyers, who provide "Know Your Rights" workshops, and college counselors, who share information on how to enroll in college and access financial resources.
"Providing good quality, transformative education to the underserved and underrepresented is an essential component of social justice. Every student is part of our collective society, and part of that which makes us all who we are," says Villanueva. "Each one deserves the dignity, respect, and opportunity that is provided for every other member of our collective society. Education has the power to transform our collective consciousness and improve the well-being of us all."
Erica Viray Santos
San Leandro, California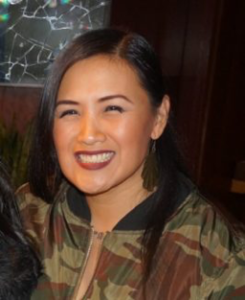 About a decade ago, educator and activist Erica Viray Santos drew upon her personal experiences—growing up in a poor working class, immigrant household, where her mother worked multiple jobs and her father turned to substance abuse and was in and out of the criminal justice system—to help develop San Leandro High School's Social Justice Academy, a cohort that gives students the opportunity to explore their identities and cultural strengths and use them to transform their communities for a more socially just world.
As a teacher and program director for the academy, Viray Santos serves more than a hundred sophomores, juniors, and seniors with a team of teachers. Student projects and actions range from supporting undocumented students to challenging the rape culture. All of the projects, events, pieces of writing, and the curriculum reflect topics that interest and impact the students.
"I think it is essential that we not only give our students content knowledge and hard skills, but we also instill compassion and a sense of accountability to their local and global communities. As educators, we have the responsibility to help young people realize their value and power. It is our responsibility to teach them how to look at the world critically, challenge systems of oppression and discrimination, understand how they can be agents of transformation, and inspire them to take action."
Last year, students addressed the gun violence in school. Viray Santos explains that they developed a new comprehensive discipline plan based on restorative and transformative justice. The goal was to improve relationships between marginalized students and the wider school community. The plan runs counter to the trend of discipline that punishes and pushes young people out of school. Ultimately, students presented their plan to the San Leandro School Board. "These types of lessons and experiences grant students the ability to navigate a landscape that places underserved youth at a disadvantage within the education system," Viray Santos says.
Get more from

We're here to help you succeed in your career, advocate for public school students, and stay up to date on the latest education news. Sign up to stay informed.