Teachers and other educators who borrowed from the federal government to pay for college have a lot to say about their experiences with the U.S. Department of Education (ED)'s student loan servicer FedLoan — and none of it is good.
So why is Secretary of Education Betsy DeVos poised to provide FedLoan—the target of lawsuits by state attorneys in New York, Massachusetts, and California, of state investigations in Washington and Kentucky, and of condemnatory reports by the government's own watchdogs—with an enormous, new federal contract? 
The answer may have more to do with the behemoth's ties to the Trump/DeVos administration than its poorly provided service.
FedLoan, an arm of the Pennsylvania Higher Education Assistance Agency (PHEAA), already handles more than a third of the nation's $1.6 trillion in student debt. "Make no mistake—PHEAA is a massive, nationwide company managing approximately one of every ten dollars of non-mortgage consumer debt in America," points out Seth Frotman, executive director of the non-profit Student Borrower Protection Center.
And it already makes mountains of money through federal contracts. In 2009, FedLoan won a 10-year contract, extended in 2019 through 2021, to manage the Public Service Loan Forgiveness (PSLF) program, a financial lifeline for teachers and other public-service workers. In 2012, ED also gave FedLoan an exclusive contract to manage federal TEACH grants. 
In both programs, FedLoan's abysmal record is well-documented, and just cause for the multiple state lawsuits, investigations, and condemnatory government reports.
But PHEAA's poor performance has not stopped DeVos' department from continuing to send hundreds of millions of dollars in business its way. Last year alone, FedLoan took home nearly $202 million in taxpayers' dollars through its ED contracts. (In its annual financial report, it notes that the next three federal loan-servicing companies got just $32 million, combined.) 
Now, it's the front-runner for the biggest plum yet: a federal contract to build and manage a single online platform for all federal student loan debt, the key piece of ED's "NextGen" loan servicing plan. 
It's an alarming prospect, say student advocates. "The thing about PHEAA," says Frotman, "is that it's very, very bad at what it does"
NEA Members on FedLoan: It's Not Good.
Many NEA members would agree with Frotman. Indeed, between May 2018 and May 2019, the Consumer Financial Protection Bureau (CFPB) received twice as many complaints about FedLoan as any other loan servicer. To date, more than 11,000 borrowers have filed formal complaints.
"In my experience, and the experience of lots of friends of mine, FedLoan Servicing and other national loan providers have been making many, many errors, and it took me a long time to fix those and get the paperwork processed correctly," Oregon fourth-grade teacher Kristi Fouts told NEA Today last year.
Fouts finally got relief after involving her Congresswoman's office and CFPB. "Quite literally the only way I got a reply from FedLoan Servicing was if I put in a request with an external agency, and then they'd call me back." Even then, she said, "I got different answers from different representatives."
She's not the only one. After FedLoan ignored his federal public-records requests, Sean Manes, a New Jersey music teacher, got help from U.S. Sen. Cory Booker's office. Then, when FedLoan still refused to recognize his abundant qualification for PSLF, Manes connected with NEA attorneys who threatened to sue. With NEA's help, Manes finally received more than $103,000 in loan forgiveness, and a refund of nearly $8,000 on surplus payments.
Only 2,860 of the first 159,274 applicants for PSLF have received forgiveness — a startling 2 percent approval rate. Often, FedLoan's reasons for rejecting are mystifying, or wrong.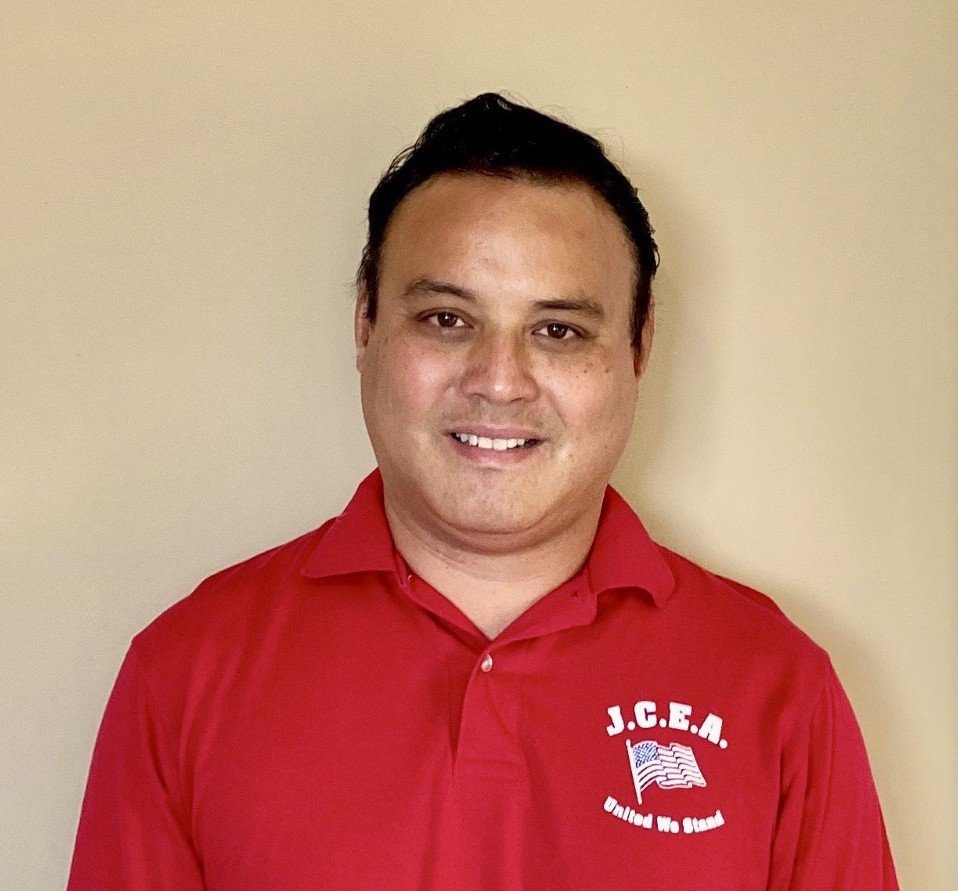 "At one point they claimed my employer didn't fill out my dates of service," says Ohio teacher Jen Hall. "I went back and looked—I had scanned and emailed it to myself—and the information was there." Another NEA member says her superintendent signed her job-verification form, but omitted his title—she was rejected, too.
Meanwhile, Susan Armbruster, a Washington middle school teacher, has been making student loan payments for nearly 40 years—and still owes around $90,000. In 2019, she began asking FedLoan how many PSLF qualifying payments she has made and how many more are required. First, they told her to call back in three months' time. Then, they told her to give them six months more to get their records together. 
Six months later? Still nothing.
"The people I've talked to on the phone are all very nice, but it's like their hands are tied. I've asked to speak to supervisors, and one person was like 'there is no supervisor,'" says Armbruster, who estimates she has had 14 conversations with FedLoan representatives—without getting any answers.
"It's like the organization itself is so messed up," Armbruster says.
(Armbruster recently got her student-loan records after she connected with the NEA Student Debt Navigator powered by Savi. "I really believe it never would have happened if they hadn't gotten involved," she says.)
"It's enough to make a grown man cry," a Michigan science teacher told the New York Times last year.
State Attorneys and Others Take Notice
The PSLF program is a lifeline for educators—often their best hope for retiring or dying without student debt. It's also Congress' answer to the national teacher shortage, especially among Black and Hispanic teachers, who borrow disproportionately to pay for college and are under-represented in public schools.
With the stakes so high, FedLoan's mismanagement hasn't escaped the attention of Congress; CFPB, which investigated in 2017; the Government Accountability Office, which investigated in 2019; or state attorneys general across the nation.
In 2017, the state attorney of Massachusetts sued FedLoan, alleging it overcharged some borrowers, miscounted the payments of others, and "jeopardized the financial futures of teachers and public servants across the country," said state Attorney General Maura Healey. In 2018, a state superior court judge refused to dismiss the suit, despite pressure from the Trump administration, which claimed that its federal oversight exempted FedLoan from state regulators. 
Then, in 2019, while New York's attorney general also sued FedLoan over PSLF, a California state agency sued over abuses in the TEACH grant program, which FedLoan manages, too. That program is supposed to provide tuition grants of up to $4,000 for college students who, in exchange, pledge to teach for four years in low-income schools. Two years ago, an investigation by NPR found FedLoan had improperly converted more than 10,000 grants to loans, forcing teachers to pay them back—with interest.
But the problem with FedLoan isn't just about FedLoan, pointed out Yael Shavit, Massachusetts assistant attorney general, in her 2019 testimony to members of Congress. The problem extends to ED, DeVos' department.
Education officials are well aware of FedLoan's torrent of PSLF rejections, and of the complaints to CFPB and ED's own ombudsman that FedLoan is giving wrong or misleading information, Shavit said. In 2017, "only 96 out of the first 28,000 applicants had their loans forgiven," Shavit reminded House members. "[That] should have served as a wakeup call to the department that it needed to overhaul its oversight and management of PSLF," Shavit said.
 Instead, when Massachusetts sued, the Trump/DeVos administration worked with FedLoan to help it evade responsibility, "invoking inapplicable federal preemption principles and privacy statutes," said Shavit.
 "It is now clear," she warned, "that the department is also attempting to impede Congress' efforts to help public servants."
The Revolving Door Between PA and DC
Despite the lawsuits, the complaints, the Congressional testimony and more, the Trump/DeVos administration has persisted with FedLoan—and watchdogs think they know why. FedLoan's ties to the Trump campaign and DeVos' offices are numerous, including:
The person who led Trump's 2016 campaign in Pennsylvania, David Urban, now a member of the Trump 2020 Advisory Committee, was personally listed as FedLoan's Washington, D.C., lobbyist until 2018. Later, Urban's company was listed, 

Politico

 

reported last year

. 

A vice president of FedLoan's parent, PHEEA attorney Robert Cameron, was tapped by the Trump administration in 2019 to lead student-debt work at CFPB, which 

ostensibly supervises and regulates student-loan services like FedLoan

. In response, Sen. Elizabeth Warren (D-MA) called his selection "

an outrageous slap in the face

 to student loan borrowers across the country." She wrote, "Given Mr. Cameron's record overseeing compliance for an industry player frequently cited for failure to comply with federal rules and state consumer protection laws, he is not qualified to serve as the Student Loan Ombudsman."

Then, this April, PHEEA hired a DeVos deputy, Kathleen Smith, as director of government relations. At ED, she helped supervise PHEAA's contract. At PHEEA, she plans to lobby her old employers on "implementation and administration of student loan servicing contracts," according to her lobbyist disclosure form. "It just blows my mind," Revolving Door Project executive director Jeff Hauser told Politico. "It shows her confidence that there will be no repercussions. There's obviously a breakdown in the ethics enforcement at the Education Department."
NextGen: A Big Idea with Big Money Attached.
Now the top prize, the biggest stake in ED's NextGen platform, is dangling. 
The idea for NextGen, which dates back to 2014, is to simplify things for student loan borrowers. Instead of navigating through multiple loan servicers' websites, dealing with different phone numbers, emails and communications channels, one servicer would run everything, making it clear and easy for borrowers.
Sounds good, but in 2017, after DeVos' appointment, senators on both sides of the aisle, led by Roy Blunt (R-MO) and Warren, raised concerns over ED's ability to manage the work and the quality of service that might be provided by a sole, monolithic loan servicer. Since then, NextGen has progressed in fits and starts, as DeVos issues, cancels and reissues bid solicitations for the work. 
"It just blows my mind. It shows her confidence that there will be no repercussions. There's obviously a breakdown in the ethics enforcement at the Education Department." - Jeff Hauser, Revolving Door Project
In April, DeVos abruptly canceled a NextGen bid from FedLoan's main competition, NelNet—a big, for-profit loan servicer like FedLoan, but one with far fewer consumer complaints. Navient, FedLoan's, other big competitor also missed out (and it has filed a formal complaint about the bid process.) At that point, the path was cleared for FedLoan to contract with ED. 
But by July, alarmed members of the House of Representatives reportedly prepared to challenge the awards process. And suddenly, ED canceled again. In a statement, ED officials promised to reissue the bid solicitation again "in the coming months." With the presidential election looming, industry analysts expect DeVos to issue that bid solicitation sometime this fall and for FedLoan to return to the ring again. 
With its close and personal ties to the Trump/DeVos administration, it wouldn't be a surprise if FedLoan walks away again with the jackpot.
But it would be disappointing. "Student loan borrowers deserve better," Frotman says.
Get more from

We're here to help you succeed in your career, advocate for public school students, and stay up to date on the latest education news. Sign up to stay informed.