The Case for Collaboration
The National Labor-Management Partnership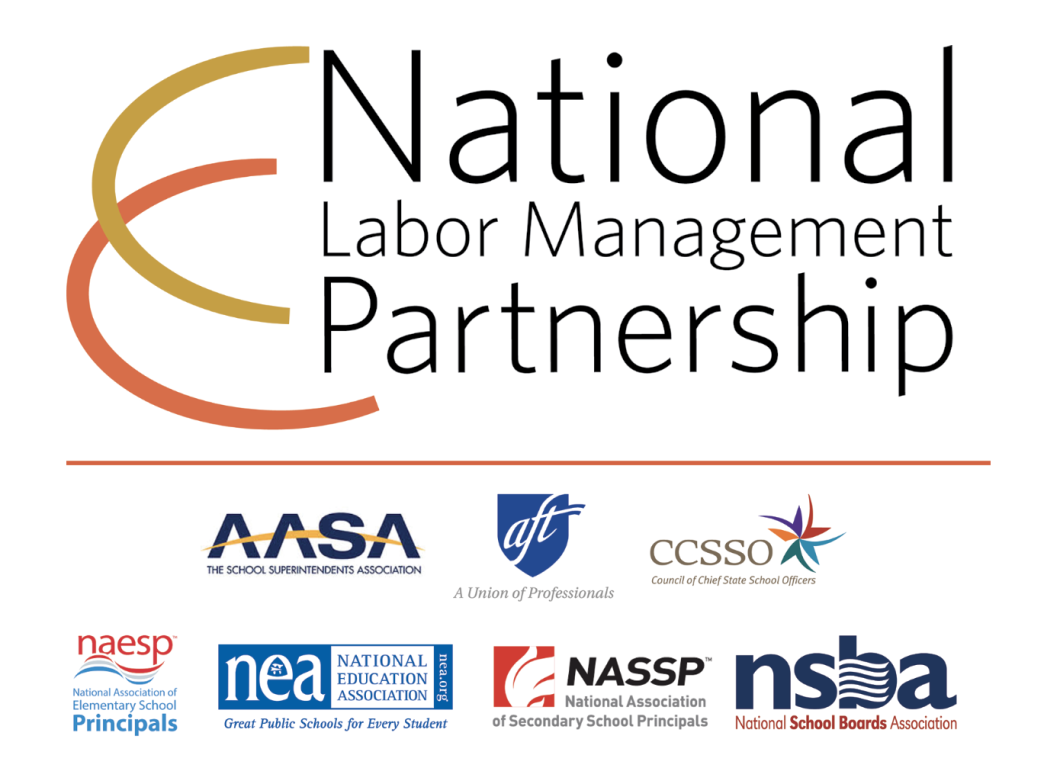 The National Labor-Management Partnership includes several national organizations representing a diverse contingent of education stakeholders including teachers, principals, superintendents, and many more.  
We all have a stake in our education system, and together we can raise the bar on student outcomes all while creating a better environment for everyone from educators to administrators. To that end, the National Labor Management Partnership issued a call to action to the education community to foster a culture of learning and joint problem solving in our schools and districts.
Together, as those closest to the students and families, empowered education stakeholders will transform our nation's public schools. Learn more and read the Call to Action
The Guidebook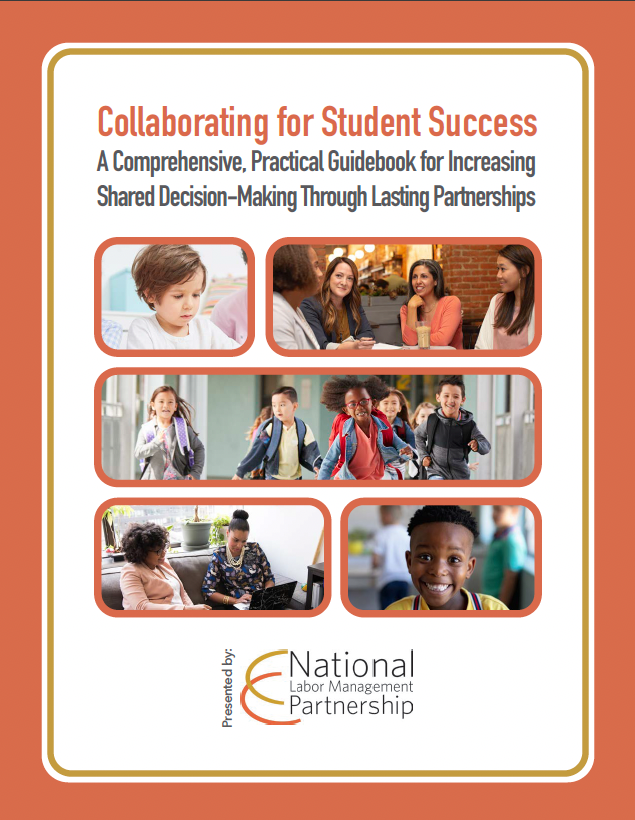 The National Labor Management Partnership is proud to announce the release of the newest edition of "Collaborating for Student Success: A Comprehensive Guide for Increasing Shared Decision-Making Through Lasting Partnerships."
Research shows that everyone is stronger through authentic collaboration: student outcomes improve, teacher retention increases, and shared decision-making leads to increased job satisfaction and improved working environments for everyone involved. 
The NLMP, and each of its stakeholder groups is committed to fostering those outcomes nationwide, and this guidebook is a resource to that end. It offers information and practical tools for educators to get started building successful, collaborative, sustainable partnerships today, wherever they are, no matter their current environment. 
You can download the guidebook here. 
The Collaborating for Student Success Online Course
If you're ready to co-create solutions that benefit students, this course is for you. Our Collaborating for Student Success course can guide you to develop a sustainable system of labor-management collaboration in your district or school. Sign up here: nea.org/collabcourse
As a companion to this online learning course, the Collaborator's Toolkit is a convenient compendium of all the tools presented in the Collaborating for Student Success Guidebook. It's a handy reference for practitioners as well as LMC facilitators and trainers. You can download the toolkit here.
Learn More
Champion Public Schools
Public school parents, families, and supporters are coming together to advocate for the public schools every student deserves.
Stay Informed We'll come to you
We're here to help you succeed in your career, advocate for public school students, and stay up to date on the latest education news. Sign up to stay informed