As students return to school online, in person, or in a hybrid model, one thing is glaringly clear: the coronavirus pandemic has dramatically changed the way we educate students in this country, forcing students, families, and educators to navigate unprecedented challenges.
The question on everyone's mind is what is best for our children?
"I've had the opportunity to talk with lots of educators all over this country, and this is what I know," said NEA President Becky Pringle. "Nobody wants to return to in-person learning more than our NEA members. But we must do it safely, and equitably for all students."
As a middle school science teacher herself, Pringle said she knows that nothing is more central to the goal of safety than a solid medical and scientific understanding of COVID-19, the disease caused by the  novel coronavirus.
That's why NEA partnered with the American Academy of Pediatrics (AAP) to host a webinar to answer the questions of educators concerned about the health and safety of our students and school staff. The webinar featured pediatrician Nathaniel Beers, MD, FAAP, a member of the AAP Council on School Health.
Following are highlights from the discussion and summaries of Dr. Beers' responses. You can watch the complete webinar below. A full list of Q&As will be posted on educatingthroughcrisis.org.
How does COVID-19 impact children?
DR. BEERS:  There have been lots of children and adolescents who have gotten COVID-19 here in the United States.  That number has topped over half a million young people who have tested positive for COVID-19 since we've been testing.  There are probably more children than that because early in the pandemic, testing resources were limited and testing of children was not prioritized because of early data that suggested that children were less likely to get the disease and, certainly, if they did get it, it would be less severe.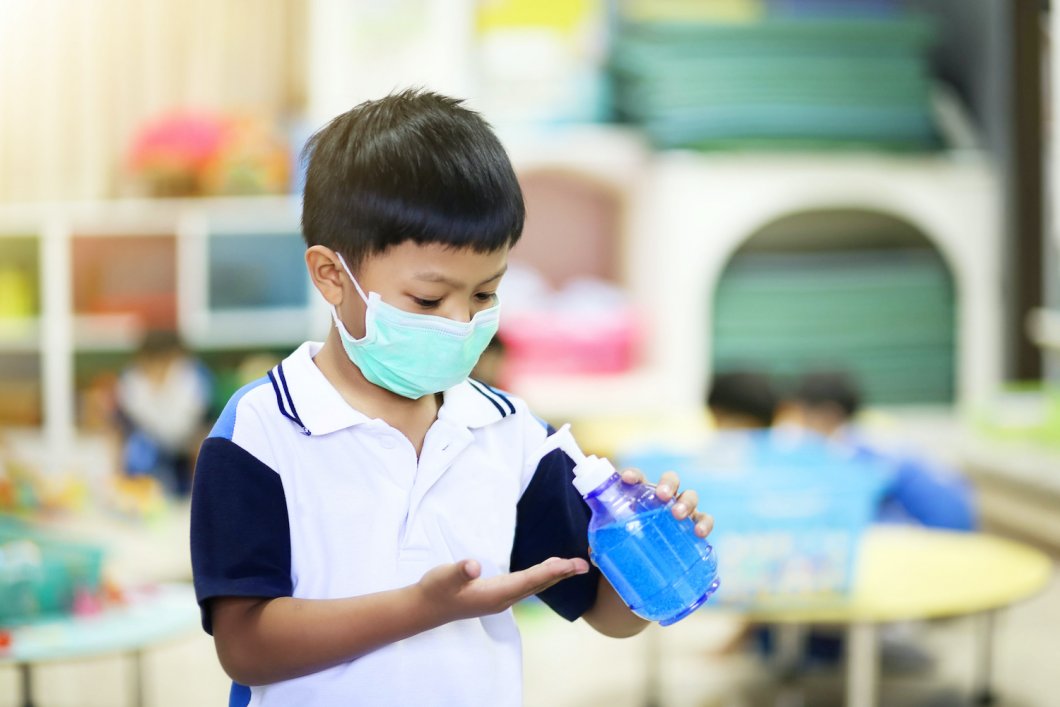 When there is large-scale community spread, you will see children who have symptoms.  When you look at that testing, whether that's here in Washington, D.C., or in Florida, or in other jurisdictions, for symptomatic children, kids who are having cough or fevers or GI symptoms, about 20 to 30 percent are testing positive if they are coming in for symptom-based testing.  That's consistent with a lot of what we've seen around the country as we've done more testing in children.
What we do know -- and there is good documented evidence now -- is that children are less likely to have severe symptoms, to die from COVID-19, and be hospitalized.  They also are less likely to spread disease, though [some studies suggest] adolescents are more likely to spread it more similarly to adults than younger children.
The data that's still missing that we all wished we had was about what's going on around spread within schools.  There's some data out of Germany and France that suggests that the spread in schools is less among kids, even those kids who are moving through the building, as long as they are wearing face coverings, that they are physical distancing as much as possible, and that the surfaces that are frequently touched are cleaned on a regular basis.
What are the most important things that must be done in schools to safely return?
DR. BEERS: Clearly, number one is using face coverings. In addition, physical distancing is a great way to help decrease the spread. It can help if students go about in an "airplane mode" where they hold their arms out horizontally when walking or sitting together. As long as they can't touch each other's hands, they are essentially between three to six feet apart.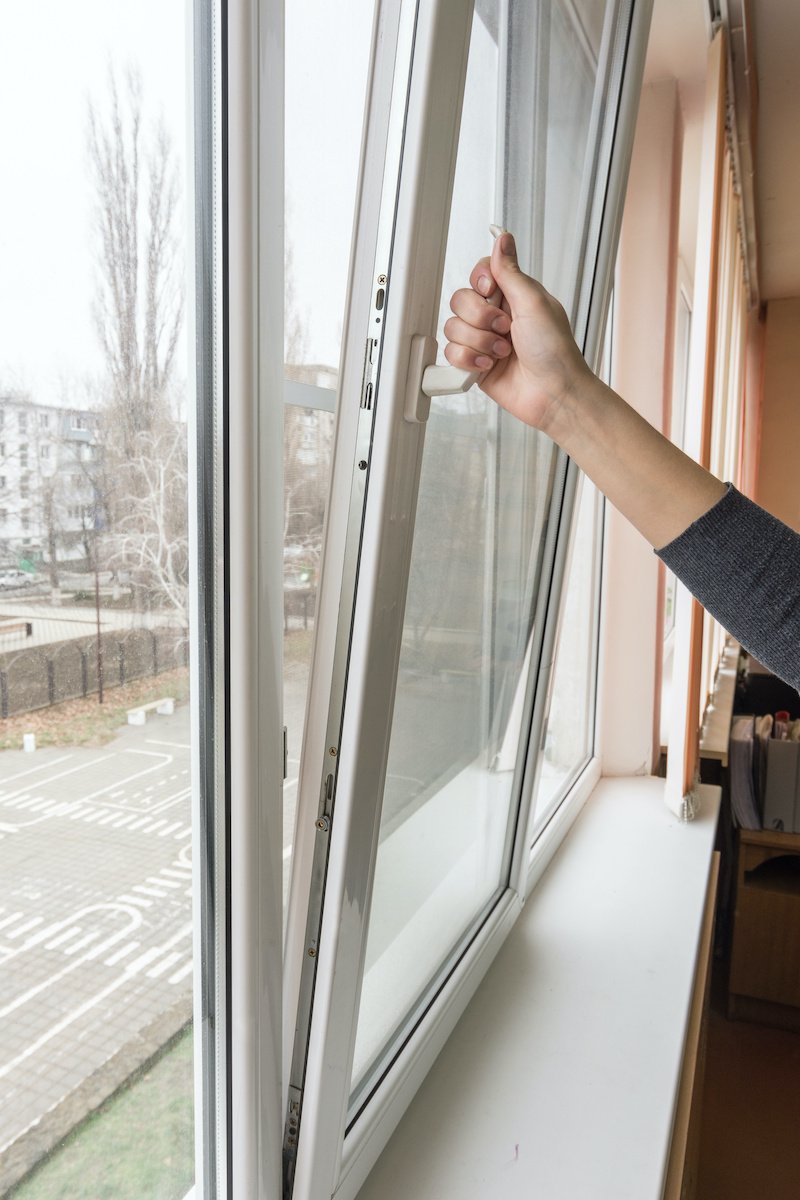 Also, there needs to be clear cleaning protocols in place for high-touch areas. Door knobs, desks, and also some spaces that schools don't think about cleaning regularly— those outside handles going in and out of schools, or the railings on the stairs. We know kids swing on those, they hang on them, they lean on them, and they need to be part of our cleaning protocols.
The last thing that I will note is how we can address increasing the ventilation in our schools.  Where possible, leave classroom doors and windows open.  Think about outdoor spaces to provide education if possible, knowing that can't happen all year long in many parts of the country. Those are all strategies that we need to think about in order to reduce the spread and keep everybody safe -- students, teachers, and staff alike.
Some schools are saying that it's okay for students to be without masks as long as they are facing forward in their desks. Doesn't that run contrary to much of why wearing masks is so important?
DR. BEERS: Facing forward in rows is going to reduce risk, but it doesn't negate the need to wear face coverings.  Just because you cough in the back of my head doesn't mean that those droplets don't come to the front of my face.
How do we make transportation on buses as safe as possible?
DR. BEERS: There will be students who get onto the bus who the attendant or bus driver know are sick but there is no parent to take them back home. The good news is that if we can ensure that students and staff on the bus are using face coverings, again, it will help reduce the risk to others.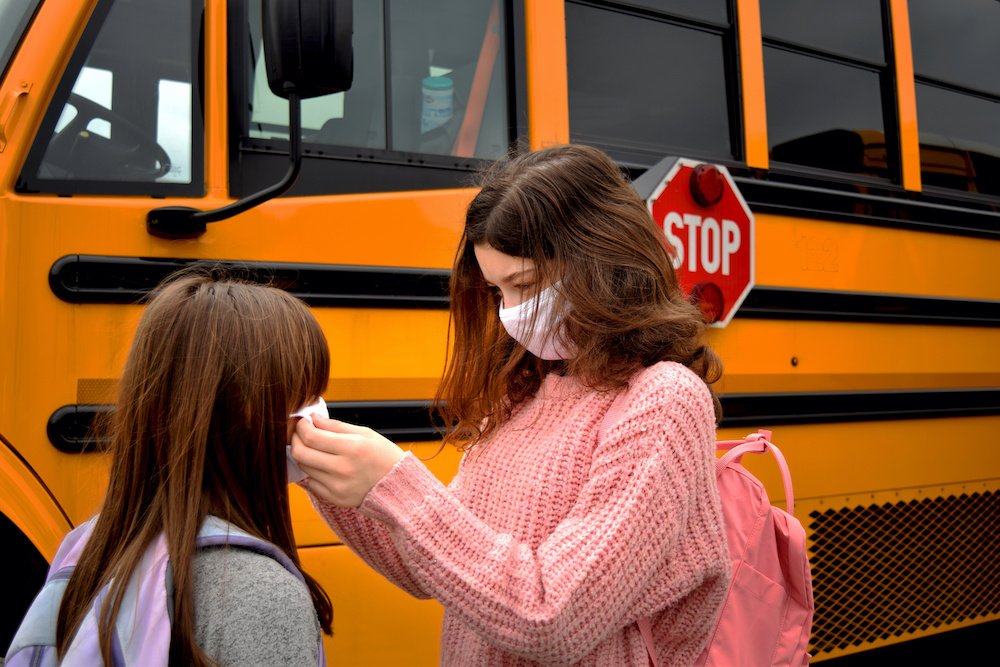 If you can isolate that student by separating them in a greater physical distance, that's going to be helpful as well.  Finally, make sure that the student is connected with someone at the school who can monitor their health and keep them contained and isolated until an adult can come and pick them up.  Many school districts are actually having families reconfirm their understanding that they must come get their child if their child does get sick at school, and that they must keep their child home if their child is sick prior to coming to school. 
It doesn't mean that there aren't going to be children who show up at the bus stop who are sick, or show up in the building who are sick.  Make sure that a protocol is in place that everyone understands, and that there is notification of the parent as well as other parents.  As a parent I'd want to know if someone else got on that bus who was sick.
We have heard that six feet distance is recommended. But what about the three feet of separation some schools have put in place for desks?
DR. BEERS: The CDC has recommended six feet distancing and continues to make that recommendation. For schools to accommodate six feet with their space constraints, many cannot have more than 50 percent of their student population in a classroom at one time. We have looked at data from other countries and some have been able to reduce the space to three feet, but only with all of the safety precautions – masks and strict cleaning protocols. I will say again, everyone must wear face coverings, and there must be clear cleaning and screening protocols to make sure that sick students aren't in those classrooms.
Editor's note: NEA President Pringle reiterated that NEA believes maintaining six feet of distance is an important safety measure. There are some districts that don't have budgets for increased cleaning and disinfecting and there are wide variations in the quality of school ventilation systems around the country, particularly in older buildings. That is why NEA's position is to follow CDC recommendations of six feet distance between people in schools.
What are the social-emotional concerns we should expect and how can we meet those needs, in person or through remote learning?
DR. BEERS: The NEA knows as well as anybody that so many of our students rely on schools and staff in schools to get social-emotional support every single day.  During this pandemic, either in virtual spaces or in person, those students still have those same needs that they had nine months ago.  The reality is that we've all gone through additional stress and trauma during this pandemic.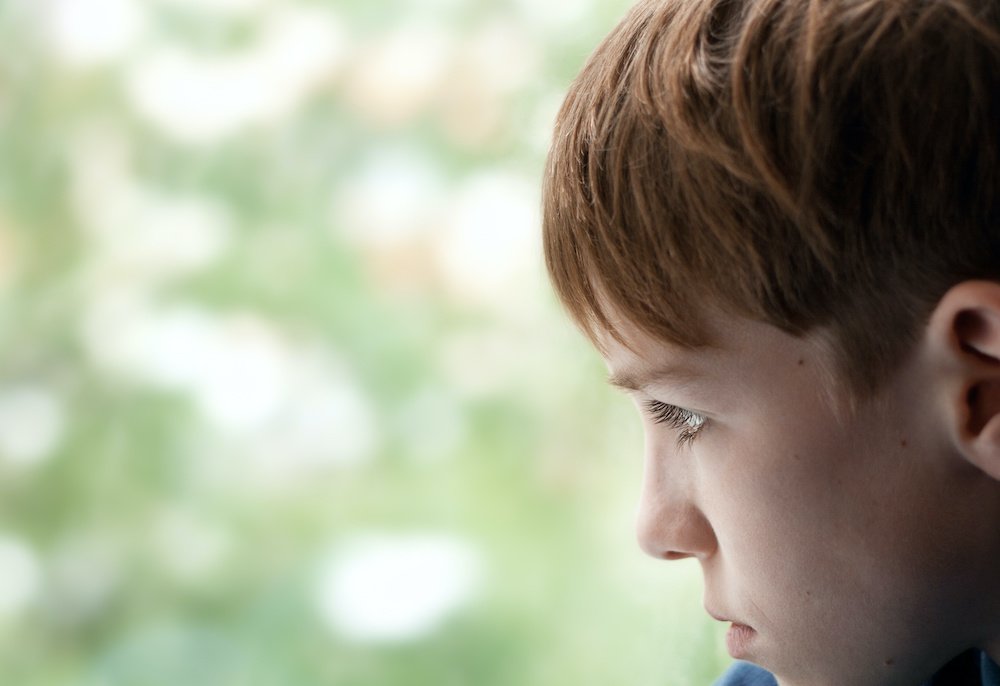 Whether you have experienced loss directly in your family, whether a student has experienced loss in their family, or people in their family who have lost jobs or been exposed to or have been victims of violence, all of those are additional stresses and strains that our students have been experiencing, and that we can expect to show up in lots of different ways for teachers and staff in schools.  And that may be the student who is struggling to pay attention in class.  It may be the student who used to have behavioral issues and has regressed with some behaviors that had mostly gone away, and it may be new behaviors that a child is experiencing. 
Certainly, teachers have been at the front line all along in identifying those needs of those students and helping to get the supports.  The AAP believes strongly that there will be additional mental health support needs that are required in schools if we are going to successfully support students.
Educator Trauma
DR. BEERS: I will also note that in our statement, we clearly delineate that each and every one of you as staff in schools has experienced your own stress and trauma, you may have your own anxiety about returning to school or stress or strain in trying to provide services in a virtual space.  All of that needs to be addressed as well, and support for staff and teachers in schools has to be part of the plan—we can't expect you to take care of our children if we're not taking care of you as well.  So we felt it was necessary, outside our lane, we fully acknowledge that, but we believe strongly in caring for the whole child, and that can't happen if we aren't addressing the adult needs of the building as well.
What about the racial inequity and social inequity impacts on children and families?
DR. BEERS: The AAP feels strongly that we need to dig in deep and address the issues of racial inequity and social inequity in our society and the impacts they have on children and families.  The pandemic has exacerbated a large number of those issues. For example:
Nutrition Inequities
We have significant numbers of families who rely on schools for free and reduced lunch and breakfast programs and sometimes supper programs -- over 30 million children relying on schools for adequate nutrition.  School districts tried very hard to make sure that students could get adequate nutrition by opening their schools to provide pickup opportunities, using their school buses to deliver them, even having staff hand deliver meals. People have gone above and beyond on the food side, but we still see huge numbers of children across this country who are not getting adequate nutrition during this pandemic, even with all of those efforts in place.  We are pleased that the USDA has extended flexibility around school meals, but it is going to take more than that to address those long-term systemic inequities that exist. It has to do with how our communities are set up.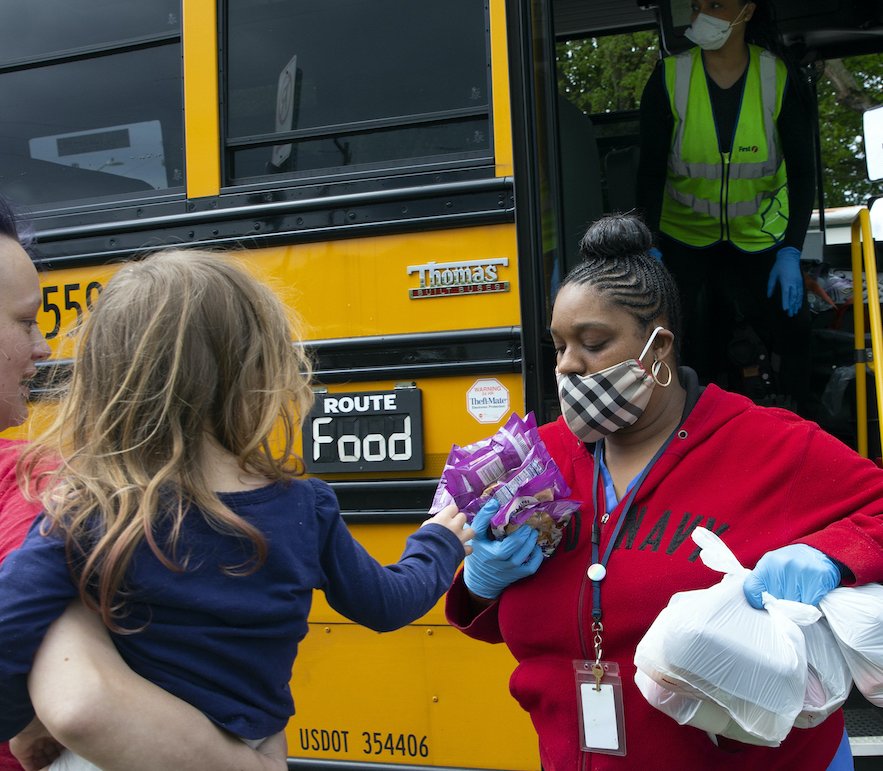 Our Black and Latinx and indigenous populations are more likely to live in food deserts where they lack adequate nutritional choices in their communities that are easily accessible and affordable. Every one of you knows, if a child is not adequately nourished, they are not going to appropriately learn.  We have to be willing to work and address that issue together.
Digital Divide
We also know that the pandemic has highlighted the digital divide. The experience of Black and Latinx and indigenous students has been much different than it has been for White or high-income families in terms of access to devices, appropriate spaces to learn in their houses, and appropriate Internet connections. We also know that our Black and Latinx and indigenous populations are more likely to be frontline workers and hourly employees, where they are less likely to have been afforded the opportunity to take time off.  They are at higher risk for exposure to COVID.  They are at higher risk for complications for COVID. And they don't have the choices to ensure that their children are getting adequate supervision and support during the school day.
And so those are all components that need to be addressed and we need to continue to press and challenge our society to figure out. We can't allow inequities and [systemic racism] to destroy another generation of children.
Why are Black and Brown people at higher risk for COVID-19?
DR. BEERS: There is a receptor in our bodies called the ACE receptor [which allows the virus to enter human cells].  They occur in higher numbers in Black and Latinx communities.  They also occur in higher numbers in adults versus children, which explains a little bit why children are a little less susceptible.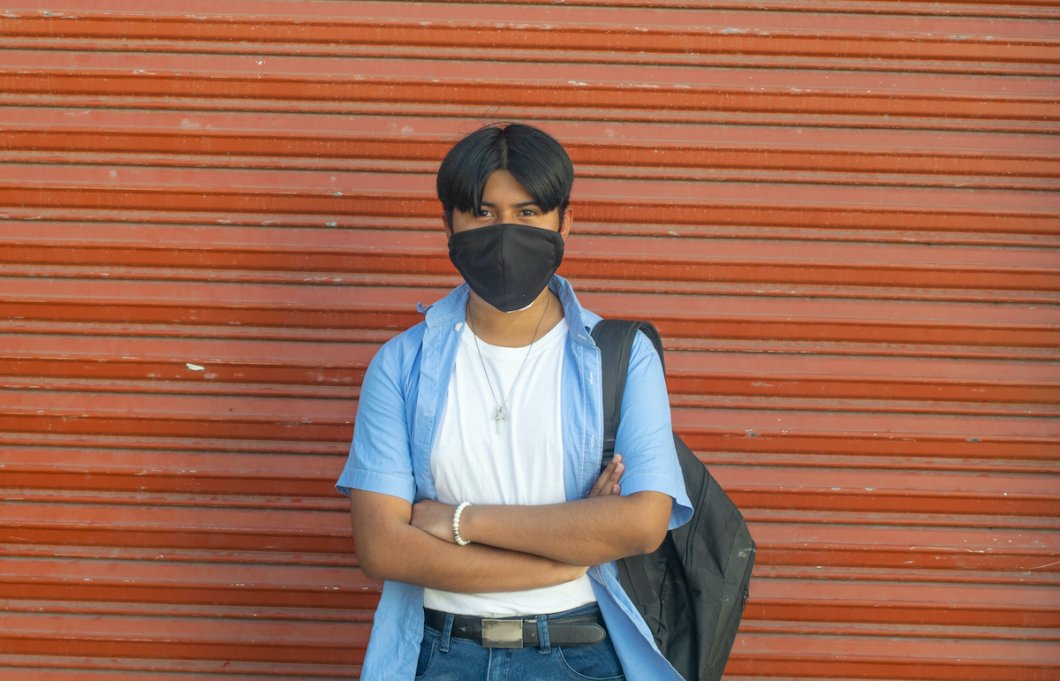 Some causes include exposure to environmental pollution, meaning that you're more likely to have asthma; exposures to poverty and traumatic stress mean that your body is more likely to ramp up and have higher levels of ACE receptors. All of the systemic racism issues that are experienced by Black and Latinx and indigenous populations give us some understanding as to why there may be increased rates in thosecommunities, as well as poorer outcomes. 
However, there are also other components important to consider. There may be some reluctance to access services, certainly in our Latinx community, even among those who are documented, because of targeting that is occurring around agencies where they may be harassed about their documentation status. We also know of the systemic racism that has occurred from the medical fieldtowards Black communities, including experimentation on Black people, that has created distrust of the health care system.
Also individuals who live in poverty or near poverty are in situations where they are hourly workers, and if they don't go to work because they are sick, they are unable to get that income, and certainly that means that they are at risk for not going in early for testing or treatment, because they want to continue to maintain their income and keep their family safe and secure.
Should students still get immunizations? What about the flu shot?
DR. BEERS: The AAP strongly believes that children should continue to get their immunizations. Pediatricians around the country are still open and serving patients all the time, and they are able and willing to provide those immunizations.  Maintaining the immunization schedule is important is because it will be a horrible shame if we return to in-person education only to start experiencing outbreaks of vaccine-preventable illnesses because families have been reluctant to get those immunizations.  So pediatricians around the country are trying all kinds of strategies.  Some are offering immunizations out in their parking lots, under tents; others are going to people's homes to provide immunizations.  But we recommend that you contact your pediatrician to make sure that you are maintaining that immunization schedule as appropriately as possible.
The flu vaccine is even more important this year.  Symptoms of the flu and symptoms of COVID-19 look almost exactly the same.  A child who may have the flu will also cause a school to go into COVID mode and have to determine whether or not it is COVID and who needs to be isolated and who doesn't. It is incredibly important that both students as well as staff and the teachers all get the flu vaccine this year to help minimize the confusion that exists.
We know that the coronavirus creates many challenges for our students with special needs.  Can you talk about those challenges and how we can overcome them?
DR. BEERS: I think there are a couple of things that are important to think about.  First, every child who has a disability is not at higher risk for COVID-19.  Even a child who is on a ventilator may not be at higher risk. So it is important to step back and think about what the underlying disease is in the child and whether or not it puts them at higher risk.
The second piece that is important is the Individuals with Disabilities Education Act (IDEA) and the rights students with disabilities have to free and appropriate public education.
Certainly, this period of time has been challenging and our students with disabilities have fallen further behind because we weren't prepared to figure out how to provide all those services. Yet, there have been amazing stories of really great work that school districts and teachers in particular have done to support students with disabilities to make sure they had access, to make sure that their families had the support that they needed, and to make sure that they were connecting to services.
But we have to start thinking creatively about how we deal with health issues as well as how we deal with their educational issues.  Every single goal that's on the IEP may not be the priority right now. Instead, work together with families to address what their priorities are for the student so that we make sure that we are supporting them as effectively as possible.  That student may do better at certain times of day.  They may dobetter in smaller amounts of time.  All of those issues have to be part of the conversation, whether we are in person or doing virtual learning.
For virtual learning, we're also thinking about how we can leverage health resources to potentially get some of those critical therapies that students rely on, like physical therapy or occupation or speech therapy, to make sure that those who do qualify can get those covered by their health insurance and have home-based services. We want to ensure that those students aren't put at higher risk for long term complications from their disability or fall further behind.  Certainly, teachers are thinking creatively in this space and partnering together with families and students to make sure that we support them – and all of our students -- as much as possible.
For more Q&As with Dr. Beers, please visit educatingthroughcrisis.org, where there are also links to more NEA webinars
Stay Informed We'll come to you
We're here to help you succeed in your career, advocate for public school students, and stay up to date on the latest education news. Sign up to stay informed