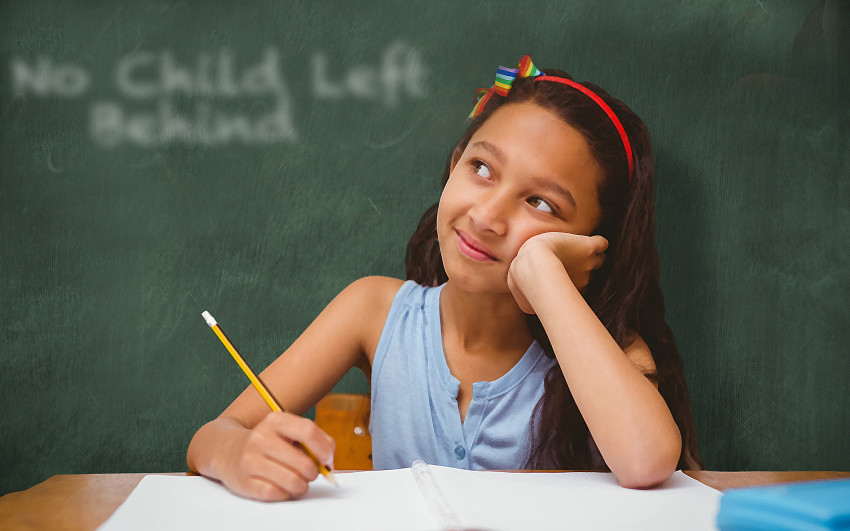 January 8, 2016, will mark 14 years exactly since President George W. Bush signed No Child Left Behind (NCLB) into law. It's unlikely that anyone - the media, members of Congress, educators especially – will be commemorating this anniversary, for three reasons: One, most people acknowledge that the law has failed on many fronts. Two, as NEA President Lily Eskelsen García put it, "everyone knows that NCLB is defunct." Third – here's the really important part – there stands an excellent chance that by the new year, President Obama will have signed a new, vastly improved national education law – the seventh reauthorization of the Elementary and Secondary Education Act. Ending NCLB and replacing it with a law that focuses on opportunity for all students - Congress is that close to making it happen.
Here's where the process stands: In July, both the U.S. Senate and U.S. House of Representatives passed ESEA reauthorizations – the Every Child Achieves Act (ECAA) and the Student Success Act (SSA), respectively. The two bills are similar in some ways and different in others. It is these differences that Senate and House education committee staff and leaders are ironing out this week and next to produce a joint, bipartisan ESEA bill that President Obama can sign into law.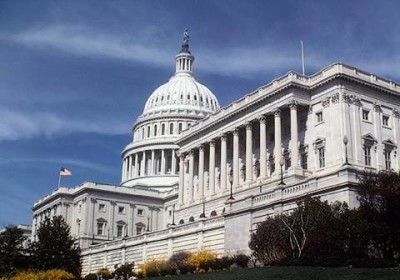 In July, both houses of Congress passed bills reauthorizing the Elementary and Secondary Education Act.
This final phase is expected to move quickly. Once the bill emerges out of conference, both the House and Senate will hold an up or down vote and then send it to the President for his signature. While timing is fluid, this is expected to happen within the next couple of weeks.
Nothing is certain with Congress - bills can be easily derailed - but the finish line for ESEA reauthorization is in sight, and educators and parents have been urging lawmakers to stay focused and deliver a new law. Last week, a coalition of ten leading education and parent organizations, including the NEA, launched a digital campaign urging Congress to "get ESEA done."
Most observers and stakeholders are confident that the final bill, when it surfaces next week from the joint negotiations, will be an improvement for students over NCLB, but how big an improvement remains to be seen. From the outset, NEA has made it clear that a new ESEA should dress several key priorities.
"We need real solutions that close opportunity gaps for students, and that begins with listening to the people who know the names of the children in their schools and classrooms to develop assessments that come from educators and work for students," Eskelsen García said.
Specifically, a final bill should:
- Mandate that states accountability plans include key supports so that all students have a chance to learn. From the beginning of the reauthorization process, NEA has urged Congress to adopt an "opportunity dashboard," comprised of a range of school quality indicators - access to advanced coursework, fine arts, regular physical education, and school nurses, for example - that will allow leaders to quantify and track the things that really matter for student success. NEA believes states, school districts, and individual schools should be required to report and disaggregate data on these supports, and work to close gaps where they exist. The Every Child Achieves Act, the Senate bill, already requires that state accountability plans include at least one of these indicators.
- Reduce the amount of standardized testing in schools and decouple high-stakes decision-making and statewide standardized tests. While continuing to require annual tests in grades 3-8 and once in high school, both the House and Senate bills take positive steps in bringing NCLB's era of "test and punish" to a close. Both eliminate the rigid Adequate Yearly Progress (AYP) system and allow parents to "opt out" of statewide assessments if their state allows them to do so.
A new ESEA, says NEA President Lily Eskelsen García, should "create the kind of schools that promote success for every child, regardless of his or her ZIP code."
Both bills also include the SMART Act, which requires states and districts to reduce the number of unnecessary tests and improve the overall quality of assessments. NEA strongly supports a provision in the Senate bill that establishes a strong state pilot program in which assessments can be developed at the local level and based on competency and performance - in other words, teaching and learning.
- Ensure educator voice in decision making at all levels of government. Educators everywhere are on the front line and their expertise should be leveraged. NEA supports a key provision in the ECAA that calls for committees of practitioners to participate in and advise on state-level decisions. NEA believes this language should be in the final ESEA bill and support expanding it to include local-level districts.
The Senate, in particular, addressed all these key issues. Unfortunately, the current House version includes so-called "Title I Portability," which permits federal funding for disadvantaged children to "follow" students to a public school of their choice (essentially a backdoor to vouchers), which NEA strongly opposes.
Whether these and other provisions from both bills stay or go is what the House and Senate are now negotiating. Educators - as they have throughout this long process - can again make a huge difference by contacting their representatives in Congress and make sure this historic opportunity doesn't slip away.
"Now is the time to finish the job ... Students can't afford to live another year under No Child Left Behind," Eskelsen García said.
Stay Informed We'll come to you
We're here to help you succeed in your career, advocate for public school students, and stay up to date on the latest education news. Sign up to stay informed