Key Takeaways
Districts nationwide report major shortages of education support professionals (ESPs), which have gotten worse since the start of school.
Using American Rescue Plan Funds can help by increasing pay and benefits.
When federal funds are used to support ESPs, they feel more valued and are more likely to stay in the profession.
Along with teacher shortages, education support professional (ESP) staff shortages are exhausting school systems nationwide, with schools reporting hiring challenges across job categories, including bus drivers, cafeteria workers, custodians, paraprofessionals, nurses and mental health support staff. The good news is that educators can now urge lawmakers to direct American Rescue Plan funds toward ending the shortages, which has already helped in some districts.
The Department of Education recently held a panel discussion to highlight the impacts of ESP shortages and to elevate strategies to address them. Margaret Powell, a data manager in Wake County, North Carolina and a member of the NEA Board of Directors was a panelist along with Shari Obrenski, president of the Cleveland Teachers Union, and Lois Carson, state president of the Ohio Association of Public School Employees.
According to an Education Week survey, 68 percent of school leaders said they are struggling to find bus drivers, 42 percent are struggling to hire cafeteria workers, and one in five report struggles in hiring school nurses. The survey, conducted from mid-November to December 1, 2021, also found that 52 percent said shortages have worsened since the school year began.
The shortages and hiring challenges existed before the pandemic, but the crisis exacerbated the situation. It also brought much needed attention, which brings opportunity in the form of federal funding.
The American Rescue Plan Act (ARP) provides 122 billion dollars to states and school districts to address shortages and other critical needs, funds already being put to use. For example, using federal funds to help ease bus driver shortages, a Montana district is offering $4000 bonuses and allowing people to test drive their buses. New York is using funds to expedite commercial driver's license (CDL) processes while Maryland is using money to allow middle and high school students to access public bus services free of charge.
In other states families are provided resources directly for getting their children to school, such as stipends in Oregon and a government-run hotline for carpools in South Carolina.
The ARP Act also created Coronavirus State and Local Fiscal Recovery Funds to provide $350 billion for state and local governments to meet local needs—including support for households, small businesses, impacted industries, essential workers, and the communities hardest hit by the crisis.
There are four primary ways these funds can help schools address staff shortages -- rehiring public sector workers, which can include school staff, providing assistance to disproportionately affected schools, awarding premium pay to school employees, and providing government services including educational services, which is a sort of catchall bucket.
"Part of what ARP seeks to do is push back against what happened during the Great Recession when we saw payrolls decline dramatically -- especially in education -- and never recover," said Kitty Richards, director of State and Local Fiscal Recovery Funds at the Treasury Department. "We wanted to ensure that states and localities had funds to reinvest in this public sector workforce, and we really encourage schools to look at this funding for hiring and compensation."
Until more districts access funds for these purposes, Powell said that the severe shortages are taking a heavy toll on schools and staff as they limp along with fewer hands on deck.
Impacts of ESP Shortages
"ESPs are retiring early or quitting because they are underpaid and have few or no benefits," she said. "They feel undervalued, and they are stressed, exhausted, and worried about their health."
ESPs play a key role in meeting SEL and academic needs of students that often goes unrecognized, Powell added, and when there's a shortage of ESPs, the impact is felt by students, caregivers and the entire school community.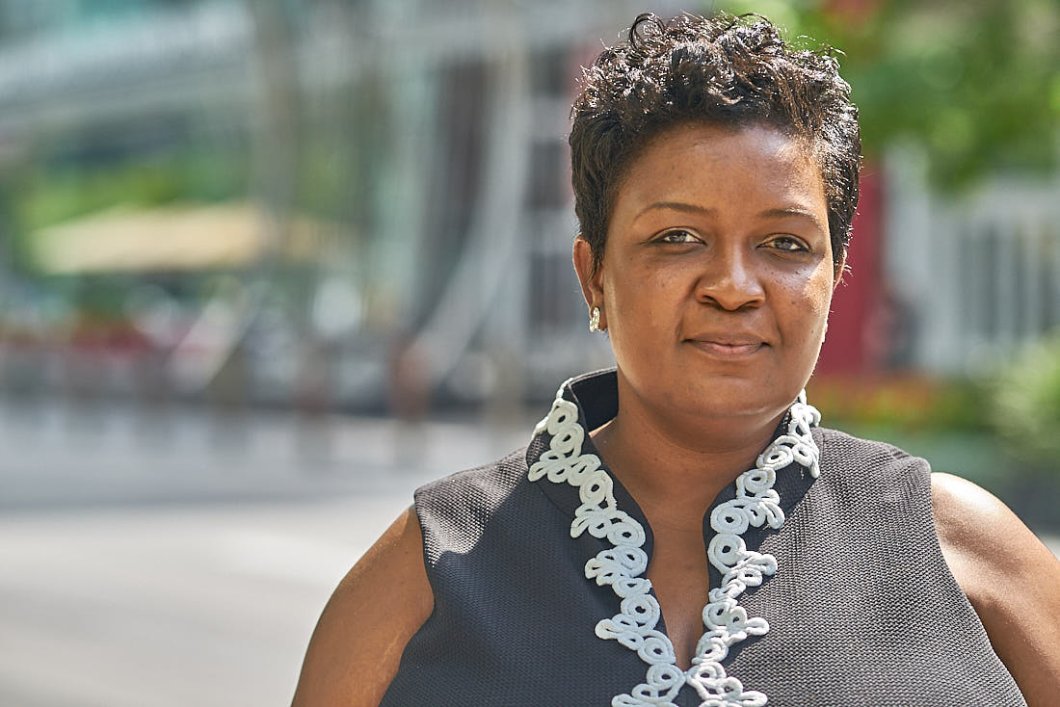 Food service staff shortages limit options for the healthy foods students receive. They have to wait in longer lines to get their food, which cuts into their time to eat their entire meal.
Transportation workers are extremely tired, and so are the students -- with longer bus routes, everyone has to wake up very early. Powell's school has a 7:00 am start time, and some students have to get up at 5:30 to make it to the bus.
The shortage of paraeducators in Wake County has resulted in 460 unfilled teacher assistant positions and many students are not receiving the full IEP services they need.
"All ESPs are working longer hours, paras have many more students assigned to them and can't give the individualized attention they'd like to provide, custodians can't keep up with regular maintenance as they adhere to enhanced COVID protocols, and the skilled trades can't keep up with repairs that keep schools safe," Powell said. "Six in seven ESPs report having unpaid additional assignments, which contributes to low morale, overall stress and the physical and emotional deterioration of staff."
Lois Carson said the impacts are the same in Ohio and everywhere there are shortages and it is finally time that our country steps up to do something about it.
"The shortage of non-teaching staff has gone on for a long time, but it has come to light during pandemic because nonteaching staff stayed on the front lines from day one," she said. "They are the lowest paid, least respected, and worked the hardest. We as a country have to look at better way to recruit and retain education support personnel."
Strategies That Work
ESP leaders have found that increasing pay and benefits is the top strategy, but what also helps is providing flexibility for retirees to return to work while still receiving pension payments, revisiting licensure challenges, providing incentives, creating cross-state collaborations to make it easier to work in other states and localities, and looking at the well-being of current staff and ways to improve it to keep them on board. Flexible scheduling can help, for example, or connecting staff to mental health resources through benefits.
In Cleveland, Shari Obrenski said they are honoring the experience of employees coming into the district so they aren't starting at the bottom if they are new to the school but not to the work.
"We are also increasing pay, especially for paraprofessionals and substitute paras," she said. "Competitive wages are extremely important."
Powell is the chair of the NEA ESP Careers Committee, which conducted a brief scan to see how funds have been used for staffing. They found that in some districts, funds have been used for bonuses, compensation for staff who have taken on additional duties, extended COVID leave (particularly useful to parents with school-aged children who may have to quarantine), and support for CDL certification.
"All of these strategies make ESPs feel valued," Powell said.
Another powerful way to help ESPs feel valued is to lift up their voices. In Wake County, Powell said the union led listening sessions that allowed educators to share their thoughts with district leaders so they could better understand what ESPs really need. As an NEA board member, Powell is also working to engage stakeholders on a national level so that more people can see and understand what is happening on the ground and what strategies are helpful.
The best way to get federal funds directed to addressing staff shortages, Powell said, is to get involved with your union, advocate, write Op-Eds, post on social media, and let as many people as possible know what the lack of ESPs means for our children.
"Organize, organize, organize!" Powell said. "I promise you will see results."
Currently the average salary of ESPs in 22 states is $30,000 or below, which is not a livable wage or an attractive career proposition.
"We must make public education an attractive profession," Powell said. "We need to develop the collective will to do right by our students and for the future of our country."
Learn More
Stay Informed We'll come to you
We're here to help you succeed in your career, advocate for public school students, and stay up to date on the latest education news. Sign up to stay informed