When Sara Batalla, a special education teacher at Cesar Batalla School in Bridgeport, Conn., was asked to participate in NEA's Education Summer (EdSummer) program and engage teachers of color around school equity—it sparked a memory.
"Years ago, my father was a recruiter. He used to go to Puerto Rico…and recruit bilingual teachers," recalls the 21-year veteran teacher and a member of the Bridgeport Education Association (BEA). "When I heard 'teacher recruitment,' I remembered as a kid, my father interviewing people… and I thought, 'this is the right thing to do.'"
The city of Bridgeport has a rich history of collective action that dates back to more than a century ago. During World War I, thousands of Bridgeport workers led a series of strikes, demanding an eight-hour work day, pay raises, union recognition, and more. Teachers were also a part of these early labor actions.
In 1915, Bridgeport teachers protested a four-point merit system that denied many of them pay increases. Decades later, in 1978, teachers went on strike after two rounds of contract negotiations with the school board failed.  According to a 1998 New York Times article, nearly 300 teachers were jailed, strip-searched, and fined $350 a day for standing up for themselves and their students. These strikes and protests were a defining moment for collective bargaining and stronger union and teacher rights that eventually led to Connecticut's binding arbitration law passed in 1979.
This nest of activism continues through multiple generations, and includes Batalla's father, Cesar, who for three decades played a significant role in the political, ethnic, and community life of Bridgeport—so much so that he has a school named after him.
Now, Sara Batalla has picked up the baton of activism and over the summer partnered with 15 of her peers to get more local association members involved in the work of the union by exploring different strategies to recruit and retain educators of color in Bridgeport Public Schools.
Educators of Color Leaving the Profession
Right now, more than 40 percent of Connecticut's schoolchildren are of color, but only 8 percent of the state's teachers are people of color, according to research from the Connecticut Education Association (CEA). Bridgeport is unique in that the city has the highest concentration of students and teachers of color, specifically Black and Latino.
The CEA and its locals are looking at ways of not only recruiting but also retaining teachers of color, many of whom leave their districts or their teaching careers entirely for economic, personal, and professional reasons, which is often the case in Bridgeport.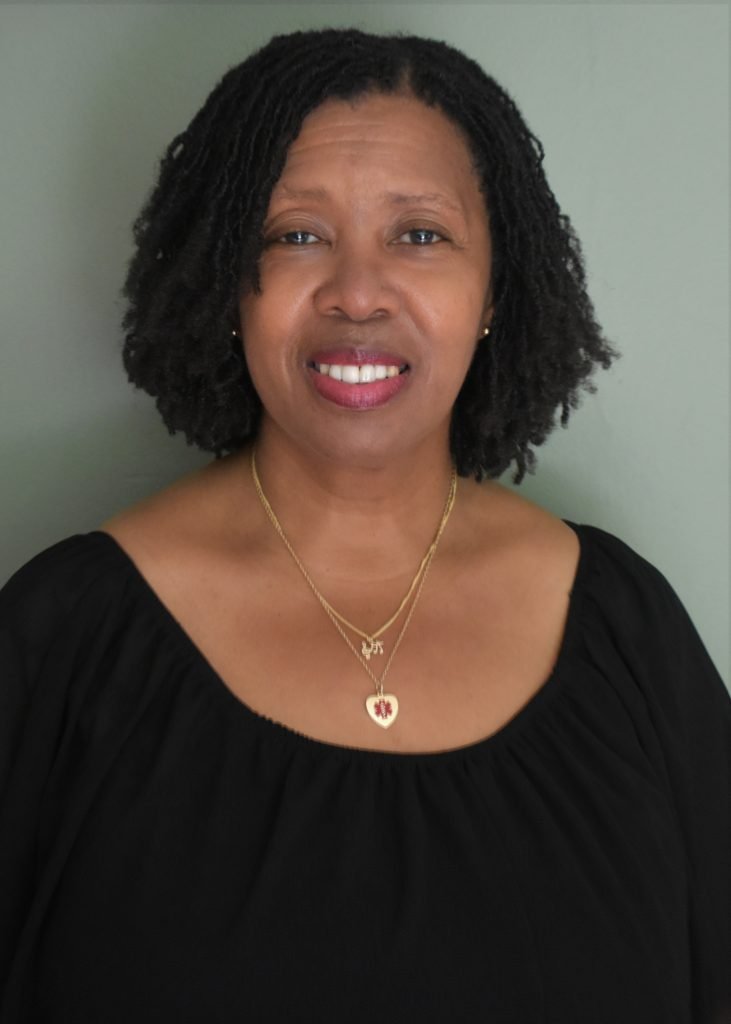 Speaking before the state legislature's Education Committee in March, Sheena Graham, a music teacher at Harding High School in Bridgeport and the 2019 Connecticut Teacher of the Year, gave examples of the challenges educators experience.
"Bridgeport has been underfunded for so long, it's catching up with us. We're supposed to have a limit of 29 students in a classroom, but we don't always have the space to adequately accommodate and teach that many. We recently lost three African-American male teachers and a Hispanic male teacher who went to other districts because of the conditions in their schools and the fact that Bridgeport teachers are constantly investing a portion of their own earnings into their classrooms every year." By leaving for other districts, Graham said, those teachers saw their salaries increase by a minimum of $12,000 and as much as $25,000.
A grant from NEA's EdSummer program supported the Bridgeport team of educators to work over the summer and connect with a third of its membership. They wanted to hear from educators of color about past hiring practices and recruitment efforts that were successful.
Bermary Maria, a five-year bilingual kindergarten teacher at Cesar Batalla School, led this effort because she saw the value in developing a more inclusive group of educators under the union fold.
"We need representation," she says. "I feel there are times when certain decisions are made and they're not made with all students in mind. If you have people in the union who represent the student population and are advocating and fighting for us, I think that's super important."
It's important because research shows that all students, and particularly students of color, perform better in school, are more academically engaged, and feel more connected to their teachers when taught by educators of color.
"Teachers are the single most important in-school influence on student learning, and it stands to reason that our educators must reflect the culture and diversity of their students," says CEA President Jeff Leake. "Having a racially and culturally diverse teaching force enhances all students' academic achievement by providing them with multiple perspectives that allow them to gain a greater understanding of the world around them."
Maria was responsible for providing support and resources for her team, who made phone calls, sent text messages, and held Zoom video calls.
By having one-on-one conversations with rank-and-file members, organizers were able to see patterns of best practices that have been abandoned. For example, they learned at one time the district's HR department partnered with the local union to recruit educators of color.
Moreover, members shared their relief in knowing they weren't alone with their frustrations or satisfactions when it comes to the district and were eager to continue the work that is necessary and take on leadership roles.
"It was a ten minute survey," explains Maria, "but a lot of them wanted to continue to talk. The conversation went on for another 45 minutes. Most of them said, 'If you need more…or if you ever need a panel, call me.'"
As a teacher-leader within her local, Maria shares that the work of union is not about checking off a box. It's about the collective voice and finding solutions to the challenges educators experience.
"Often times we aren't looked to for answers or suggestion or perspective so it's important to give teachers a voice to let them know they're being heard and understood," she says. "Through the EdSummer program, we were able to hear from a lot of teacher and were able to let them know they're contributing, too, with what they have to say."
'Teaching is Calling You'
CEA has a number of initiatives to help diversify the teaching profession, including awarding scholarships to students of color pursuing teaching careers and building upon the Future Educators of Diversity Clubs across the state that encourage high school students to examine teaching as a profession.
Recently, the association has taken its efforts a step further by creating public awareness TV, radio, print, and social media ads, with video vignettes that illustrate the positive influence teachers of color have on their students and school communities.
Centered on the theme Teaching Is Calling You, the ads underscore the unique and compelling stories from teachers of color about the need for more educators of color in the classroom. Many of the educators discuss their own personal experiences with those who influenced their lives and helped them become educators.
The new campaign also highlights teachers as role models for their students as well as mentors for young people who may never have considered the positive difference they could make as future educators.
Watch the ad and learn more about the campaign, Teaching Is Calling You, here.
Stay Informed We'll come to you
We're here to help you succeed in your career, advocate for public school students, and stay up to date on the latest education news. Sign up to stay informed