We use cookies to offer you a better browsing experience, provide ads, analyze site traffic, and personalize content. If you continue to use this site, you consent to our use of cookies.
Key Takeaways
On ESP Day, support the wins and struggles of support professionals during the pandemic.
In Ohio, Andrea Beeman helped her colleagues keep their jobs and all of their hours.
In Colorado, ESPs fight for fair pay and increased staffing.
ESP of the Year Wins Big for Her Colleagues During Pandemic
Working with her union leaders, Andrea Beeman made sure her members kept their hours and positions.
This year we have seen education support professionals (ESPs) go well beyond anything we have seen before as they work to meet the needs of our school communities in the midst of a pandemic. On ESP Day, the third day of American Education Week 2020, we honor and advocate for the ESPs across the country who continue keeping students safe, healthy, and ready to learn.
Like Andrea Beeman, a special education paraprofessional at Maple Heights High School in Maple Heights, Ohio. When she took Google Classroom training at NEA's ESP Conference in Las Vegas in March of 2019, she had no idea how much she'd put that knowledge to use when COVID-19 hit exactly one year later.
"The training was amazing. I learned all about the platform and tools, which was so valuable because when schools closed, I was able to get online in the platform to help the teacher and the individual specialist interact with the kids and help them complete assignments," says Beeman, who is also the 2020 NEA ESP of the Year.
Beeman certainly saved the day for the educators and students she works with directly, but in her work as president of the Maple Organization Support Team, she was a superhero who saved the year for ESPs across the district.
Beeman, along with her union leadership team, made sure that not a single one of her colleagues lost their job or had any reduction in hours.
She saw firsthand how much help her classroom and instructional specialist needed with conducting online learning, so Beeman went before the school board to ask that all paras in her district be able to participate in online learning, a motion that was approved on the spot.
But other ESPs in her district needed work as well, such as bus drivers who didn't have students to transport and library media clerks who weren't checking out materials for students in schools.
SAVING HOURS, SAVING JOBS
"We had conversations with the superintendent to figure out what we could do to keep hours from being cut," Beeman says. "And our members wanted to help in whatever way they could."
They assembled learning packets and delivered Chrome Books. They created a plan to safely produce and distribute meals. And, most critically, they found the students who were seemingly "lost" – a significant portion of students who didn't have internet access.
"We made hundreds of phone calls," Beeman says. "If there was no answer, a team of ESPs was dispatched to knock on their doors to see if there was a problem we could help."
To cover the costs of gas and travel, Beeman even negotiated a stipend for this added work.
Just like many other districts across the country, Beeman works in an under-resourced area with mostly Black and brown students. There weren't enough Chrome Books – only one per family – to ensure every child could access online learning. Many families had no internet access because they couldn't afford it.
"If you go thirty minutes up the road where schools have more resources, every kid was ready for the closures," Beeman says. "They already had 1:1 devices, their homes had internet connections. You see the inequity right there."
As families were struggling, so were the families of ESPs and Beeman was concerned that without the ability to return safely to face-to-face instruction and no action from the Senate on COVID-19 relief, her members would face more hardship in the fall with furloughs or RIFs.
She drafted a Memorandum of Understanding that would allow ESPs to continue working with assembling and distributing meals, learning packets and conducting wellness checks so that all job categories could keep their jobs at their regular rate of pay.
"In a neighboring district, support staff were all called into the cafeteria and told they weren't needed any longer," Beeman says. "We were very fortunate. We were able to keep our jobs."
DO THE WORK BEFORE THE CRISIS
Winning support for ESPs, Beeman says, starts when things are good.
"Don't wait for a crisis, get engaged long before then, when it's relatively quiet," she says.
The members of Maple Organization Support Team (MOST) helped many of the school board members get elected, including several teachers and an ESP who is the board president. Members of MOST would attend board meetings, remind the community of the critical work they do, and help offer solutions to school problems.
"Relationships matter! Elections matter!" Beeman says. What also matters: Raising a collective voice.
¨As we face a world health crisis, a social justice crisis, and a national legislative crisis, raising our voices in union solidarity is the most effective way to create the change we want to see," Beeman says. "The work must continue as we build relationships to find common ground, advocate together to fight for the resources our children need, lobby together to change education policy, and vote together to address the many, many challenges facing ESPs and all educators."
Education Support Professionals in Colorado in Crisis Mode
Faced with hazardous working conditions and a growing need for more student supports, education support professionals are demanding increased staffing and fair pay.
By Alizay Furtado, JESPA Director of Organizing and Communication
Just as public school students need more support in the midst of the COVID-19 pandemic, they are getting far less. The situation in Jefferson County Public Schools in Golden, Colorado, highlights the crisis.
A married couple, both full-time employees of Jefferson County Public Schools in Golden, Colorado, visit their local food bank for donations in order to feed their own children. 
Custodians in several of schools are serving lunches to students along with food service workers, as the department is so severely understaffed many kitchens have only one worker who is serving hundreds of meals daily. 
A sole kitchen manager at one school serves all the students in the line then dashes to the cash register to check them all out.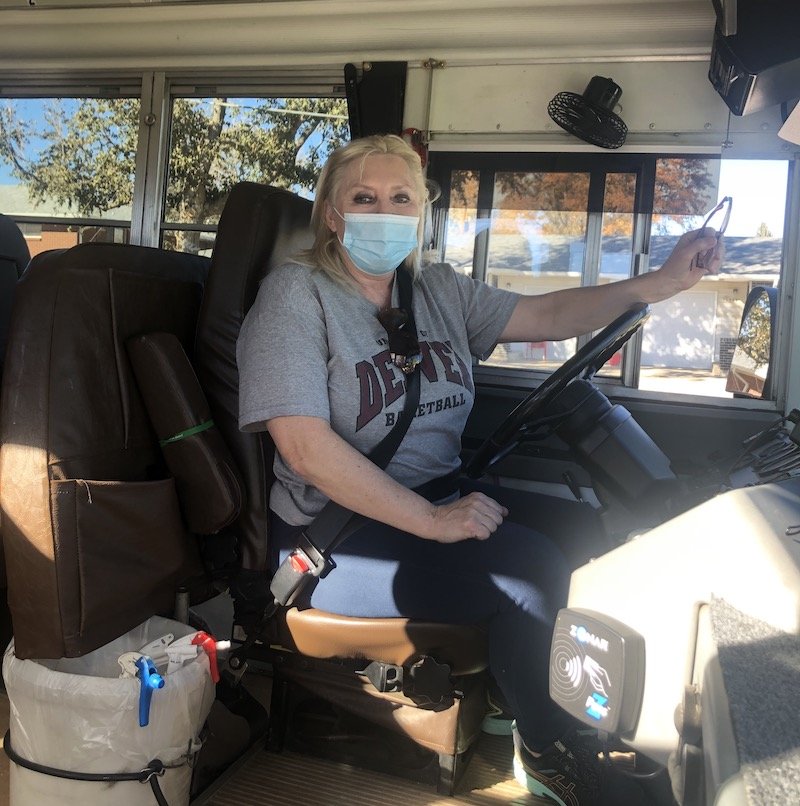 Bus drivers from a neighboring district have been contracted to deliver students to Jefferson County schools because the district can't meet the transportation needs. 
This is what it's like to live and work in Jefferson County, Colorado after many years of chronic underfunding and a tone-deaf administration.  
"I know as both a worker and a parent that students need more support during these times of COVID.  Schools are often understaffed because we're losing employees....Lack of staffing means a lack of support for students and more opportunities for mistakes to be made....COVID has made the cracks that students are slipping through even bigger" says Matt McCord, head custodian and parent of two Jefferson County students.
Jefferson County Education Support Professional Association (JESPA) is a workforce of what is usually 4,000 education support professionals (ESPs). They are demanding increased staffing, ongoing pay raises, and a cost of living adjustment this year.
"During this difficult time, our students need more supports, and we are the staff that support our students, our teachers, and our schools directly," says JESPA president Lara Center.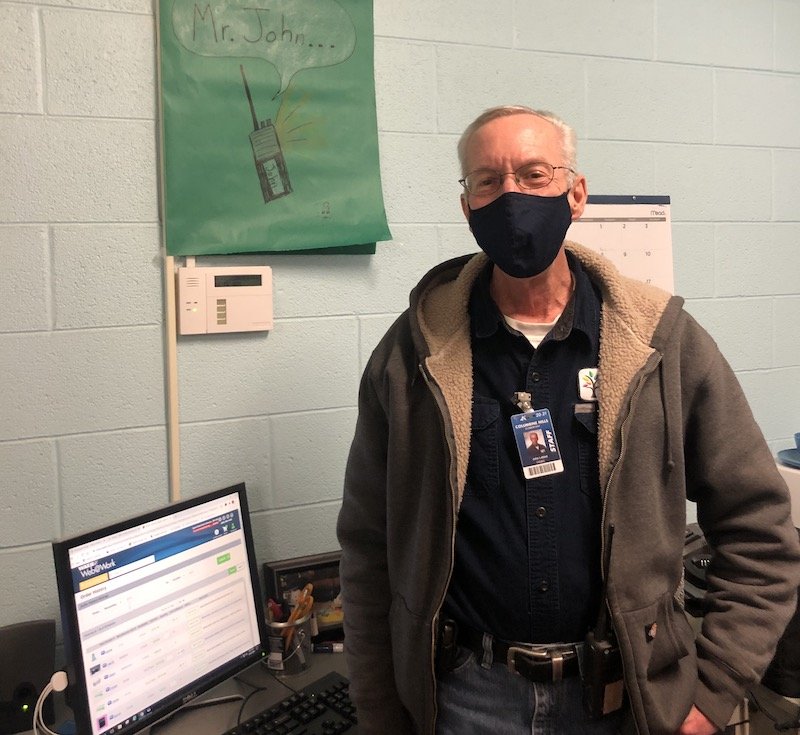 During the Great Recession of 2007-09 and following, the district balanced the budgets on the backs of these workers, and to date, most ESPs still haven't caught up from those pay cuts and freezes despite a booming economy in Colorado, Center says. 
"Now, we see that the Jefferson County Board of Education has more interest in adding more money to reserves to save for a rainy day," she says. 
What is happening in Jefferson County is happening around the country: the lowest paid workers are continuing to work throughout the riskiest phases of the pandemic, and yet are the first to be threatened with losing their jobs. 
The district has also grown the number of central administrators and their salaries significantly over the past several years at a time without increases in student enrollment.  
JESPA members have vocally opposed the district doubling the number of administrators making over $100,000/year in the last four years, while many ESPs pay more out of pocket for health benefits, contribute more toward their own retirement, and live off public assistance – all while being fully employed by the school district.   
In the 2019-20 4th Quarter Financial Report, Jeffco Public Schools reported an unassigned fund balance of $124 million (reserves), which is an increase of $37 million from the previous year's ending fund balance of $87 million. In this year's 1st Quarter Financial Report, Jeffco reported again, that the line item for general central administration was trending over budget due to salaries.  The district shows again, an increase in admin positions, while licensed and support staff are each down in number of positions.   
JESPA members are standing up to their district and demanding change now. 
"We know the vitally important role ESPs play in well-functioning schools, and we're working to change harmful employment practices that increase the pay gap for low socioeconomic workers, women and Black, brown and Native workers, increases turnover of these valued professionals, and increases inequities in supports for the students we serve," says Center. 
As bargaining continues into its 10th month, we're asking you to support ESPs in Colorado by emailing the Jeffco School Board and demanding they give ongoing pay increases to their lowest wage workers this year. Click here to support JESPA.
More on Education Support Professionals
Sonia Fortin: They Are My Family
Sonia Fortin is a tutor in Sudbury, Massachusetts, and an ESP leader in her state!
Helping ESPs Cope Through SEL
Overlooked and overwhelmed, education support professionals need help managing stress.
Learn More
Take us with you!
NEA Today's mobile app gives you access to all the public education news, trends and views found in our print magazine, plus exclusive multimedia content that take you deeper into our stories. With a single download you'll get new, feature articles delivered biweekly from NEA Today—our flagship K-12 publication—plus content collections specifically tailored to retired educator and educators new to the profession.
Get more from

We're here to help you succeed in your career, advocate for public school students, and stay up to date on the latest education news. Sign up to stay informed.
Great public schools for every student
The National Education Association (NEA), the nation's largest professional employee organization, is committed to advancing the cause of public education. NEA's 3 million members work at every level of education—from pre-school to university graduate programs. NEA has affiliate organizations in every state and in more than 14,000 communities across the United States.