Long before he was elected president, Joe Biden pledged that in his administration, educators would be at the table when important education decisions were made. They would have a voice.
President Biden has followed through on that promise time and again. Nowhere is that more evident than in his approach to pandemic recovery.
When Biden unveiled the American Rescue Plan in January 2021, it was clear that his administration understands the critical role public schools play in the lives of American families. It set aside nearly $170 billion for public schools—the School Rescue Funds. It is the single largest-ever investment in education funding.
But the American Rescue Plan went far beyond assigning dollar amounts. It reaffirmed Biden's belief that educators and parents are the experts on what students need to succeed. To access School Rescue Funds, states are required to include educator unions as stakeholders who should have a voice in how the funds can be used most effectively. The law requires state and local governments to report how they use community input in making spending decisions.
NEA members and allies wrote hundreds of thousands of messages and placed thousands of phone calls to their senators and representatives urging Congress to pass the package. Despite little support from Republicans, the American Rescue Plan passed.
Now, as we mark the second anniversary of American Rescue Plan, educators across the country can see how their guidance led to lasting improvements that continue to boost the teaching and learning environment for students and educators alike.
"This funding has been crucial in helping schools address the challenges posed by the pandemic, such as providing technology and resources for remote learning, ensuring safe in-person learning environments, and supporting students' social and emotional well-being," says NEA President Becky Pringle.
"The American Rescue Plan Act has been a much-needed lifeline for students, and its success will have a lasting impact on students' futures."
Below are just a few examples of how this critical funding has stabilized and improved schools:
Colorado
The Colorado Education Association used School Rescue Funds to raise hourly employee wages and create school-based, health-centric kitchens.  
The Jeffco Education Support Professionals Association (JESPA) negotiated with their school district, winning a $3 pay increase for all JESPA members, bringing starting wages up to $18 by September 2023 compared to $12.49 in 2021.  
Educators worked with parents and other community allies to determine priorities for improving conditions for students and increase their bargaining power. One of the priorities parents emphasized was improving school meals.
The district served food that was low in nutrients and high in saturated fat, sodium, or added sugar. "We served pizza every day at the junior high and high schools, and we had a shortage of vegetables and fruits," says Andrea Cisneros, a kitchen manager at West Woods Elementary School. 
JESPA settled a contract in June of 2022, creating a pilot program that will replace junk and highly processed prepackaged food with healthier, fresher meals. The menu creation will consider parent and student voices with the inclusion of culturally relevant options.   
Read more about these bargaining wins.
Florida
The pandemic rescue funds include a Higher Education Emergency Relief Fund (HEERF) that has provided more than $14 billion to colleges and universities. While most of that money has been distributed through colleges to students directly, so that they could pay for tuition, housing, etc., institutions also have used the money to pay staff, erase debts, etc. For example, Florida A&M University has received nearly $200 million. Last year, the NEA-affiliated faculty union was able to negotiate for some of that money to be spent on faculty salary raises that had been negotiated—but never delivered by administrators.
Maine

 
Maine Regional School Unit 21 (RSU 21) was able to use ARPA funds to hire and retain bus drivers amid post-pandemic staffing shortages. "One of the other drivers saw on the news that the Federal Relief Funds could be used to retain and train drivers," says Scott Pipher, a RSU 21 bus driver and President of the RSU 21 Transportation Employees Association. 
That kicked off his advocacy efforts. Pipher said he started asking a lot of questions, and that his unit worked as a team to secure a $500 bonus for all full-time district employees, and $250 for part-time employees. RSU 21 has also offered new school bus drivers a $1,500 sign-on bonus for the past several years. 
Pipher explains that "Supporting the drivers is also supporting the students because we're the first face that they see every morning. Just seeing the smiles on their faces...it's a very rewarding job." 
Michigan
The Michigan Education Association successfully campaigned for ARPA funds to expand trauma-informed practices, resulting in additional resources for the state's Resilient Schools Project.  
"The Resilient Schools Project has provided educators with the tools to successfully prioritize students' social and emotional needs and better equip them for success in the classroom and beyond," Michigan Education Association President Paula Herbart said. 
The Lincoln Park School District offers a picture of what a Resilient School looks like. The program was launched there in 2018 and is being expanded with ARPA federal funding. Restorative practices implemented under the program include calming corners in every classroom, sensory rooms in every building and a courtyard with a garden area at the high school.  
Within the district, a Behavior Support Team trains staff, models strategies, observes classrooms, develops intervention plans and conducts home visits. Thanks to the Resilient Schools Project, there has been a drastic increase in test scores and a decrease in violent incidents. 
Read more about Lincoln Park's practices and the Resilient Schools Project.
Texas
The San Antonio Alliance of Teachers and Support Personnel created a robust community campaign to guide how ARP money is spent. The Alliance canvassed, phone banked, and hosted public forums on how funds could be used. Their work resulted in significant retention bonuses for educators district-wide to address staff shortages. They also secured funding for high-quality PPE for educators and students and promoted a public organizing action in support of smaller class sizes and public health safety in schools. Moving forward, 25 percent of all ARP spending will be run by stakeholder committee that includes educators, students, and parents.  
Vermont 
The Montpelier Roxbury Public School district has allocated ARPA funding to provide free online therapy services. More than 400 students and employees and their families in all four Montpelier Roxbury schools have access to Talkspace, a digital mental health service that provides users with two virtual live sessions a month and unlimited message exchanges with a therapist.
Virginia 
Virginia allocated $250 million in ARP funding for necessary ventilation upgrades. The federal funds will be matched by local ARP or other relief funding; a minimum of $200,000 will be allotted to each school district. 
Wyoming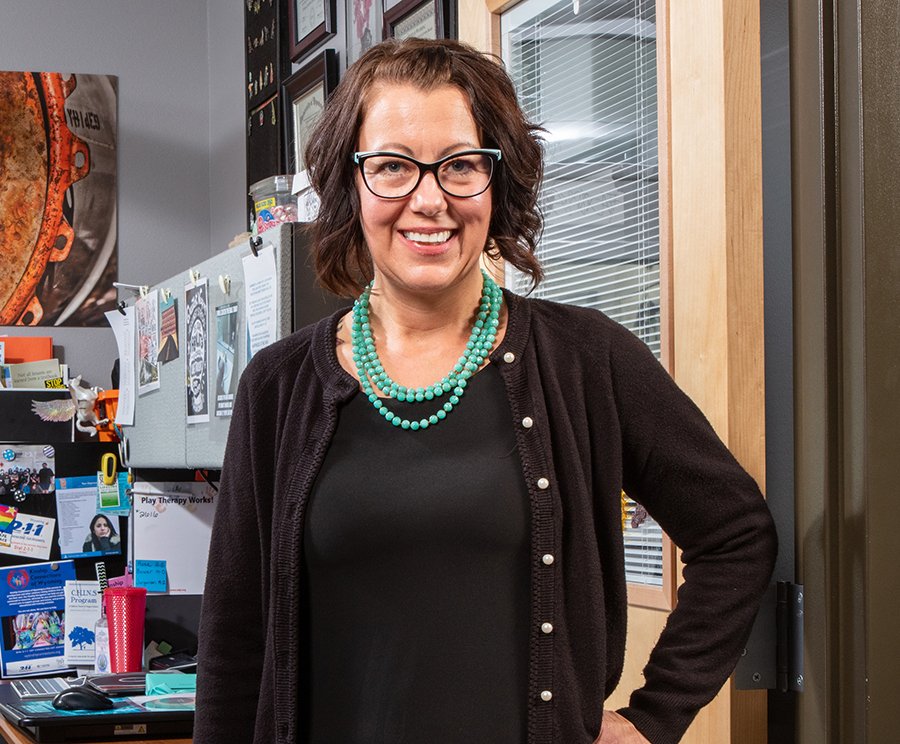 In Natrona County, the school district has used ARPA funds to implement elementary level academic support, HVAC improvements throughout the district's buildings, and employment of additional bus drivers and educators to address staff shortages.  
Thanks to a long history of successful labor-management collaboration between the district and the Natrona County Education Association, decisions were made swiftly and the funding had an immediate impact on students' well-being. 
Natrona County has employed a nurse in each of the district's 28 schools. These nurses tend to students' illnesses and injuries and have the opportunity to provide health education to students. "Parents absolutely love the fact that there is a nurse there every day, full-time, to take care of the kids," says Wendy Wilson, a nurse serving students grades 6-8 and the district's nursing coordinator.  
The ARP funds also allowed Natrona County to place a counselor in every school. Carrie Maki, a counselor at C.Y. Middle School explains that in the wake of the pandemic, more students are dealing with death of a family member from illness, accidents and suicide. "Most of these … families can't typically afford outside counseling," Maki says. "So, if we did not have these services available at school, these students might not get what they need."
Read more about how Natrona County educators helped guide ARP spending.
Get more from

We're here to help you succeed in your career, advocate for public school students, and stay up to date on the latest education news. Sign up to stay informed.