Key Takeaways
Frustrated with the direction of national and state politics, Aspiring Educators are working to protect the foundations of democracy.
They're mobilizing with their unions to stand against attacks on marginalized groups, misinformation and disinformation, and censorship.
And they're committed to teaching difficult topics honestly and accurately so students today can one day shape the future of democracy.
As attacks mount on LGBTQ+ rights, women's rights, and voting rights, NEA Aspiring Educators are working to protect the foundations of democracy and deliver impactful changes in their communities and future classrooms.
They are mobilizing—through their unions—to fight against book bans and education laws that censor marginalized groups. They are organizing to support student loan forgiveness and women's reproductive health care. And Aspiring Educators are thinking ahead about how they will one day help students become active participants in democracy.
"Education is the backbone of our democracy," says Dajsha Williams, a senior at The Ohio State University (OSU) at Newark, in Ohio, and chair of Ohio Education Association Aspiring Educators at OSU. "I feel we are fighting not only for democracy, but fighting for our rights that ensure we, as a country, are able to move forward."
Williams has always been passionate about education. She got involved in advocating for the future of education as the president of her high school's Educators Rising club. Today, she lobbies with her OSU union on issues such as loan forgiveness.
CHANGING THE WORLD—NOW
Elena Sloboda, a student at Arizona State University, in Tempe, was at the 2022 Arizona Aspiring Educators Conference when she heard that Roe v. Wade, the landmark Supreme Court decision protecting abortion rights, had been overturned. Frustrated with the direction of national and Arizona politics, the Aspiring Educators in attendance decided to take to the streets.
"Even though [the protest] wasn't an official Aspiring Educators event, ... we were all supporting each other and working to protect democracy and our right to autonomy," Sloboda says. "Because it's not only special to us, but to our students' futures."
The Arizona students were not alone. Aspiring Educators across the country joined protests over the Supreme Court's decision, which has since cleared the way for at least 13 states to prohibit abortions. In the wake of the ruling, many Americans were filled with fear and despair. But Aspiring Educators still showed up.
"All these rights that we had, or have gained, in my lifetime are now being threatened and might get taken away," Sloboda says.
That's why it's important, she adds, to teach students "to stand up for one another and to protect each other and our rights. [Otherwise], our rights will continue to be stripped away."
PROTECTING FUTURE GENERATIONS
For Thomas Fairchild, a Western Governors University student who is president of the Student Washington Education Association (SWEA), protecting democracy is of the utmost importance for future generations.
In 2020, Fairchild helped the Washington Education Association pass a resolution to ensure that the state's educators receive training on teaching about the dangers of misinformation and disinformation.
"We have to make sure our children have the same rights we had to health care, to free and fair elections, to a clean and bright future," Fairchild says.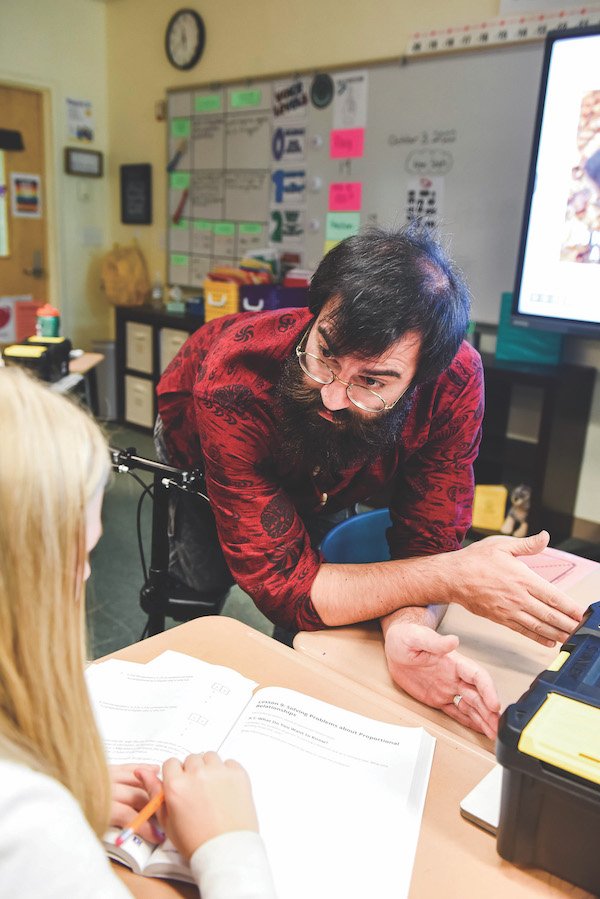 He recalls the day of the September 11 terrorist attacks. At the time, he was an eighth-grade student, and his social studies teacher put what had happened into historical perspective, helping the class to absorb and grapple with the tragedy.
Educators have the important job of making students into critical thinkers and fostering their curiosity.
"We will be the experts in the room," Williams says. "I will be teaching my students about kindness. Even when something doesn't affect them personally, it may be affecting a lot of other people. There are things going on around everyone, and my students will be standing up for that."
Sloboda believes that when students are informed about their rights and duties as a citizen and about the impact they can make on the world, they will be informed and active citizens and voters.
IT STARTS IN THE CLASSROOM
After witnessing the recent attacks on democracy in our country, Abriana White, a senior at Michigan's Wayne State University, in Detroit, and vice president of Aspiring Educators of Michigan, believes teachers have an important role in helping students learn about such events.
"Unfair would be the best way to describe the state of democracy today," White says.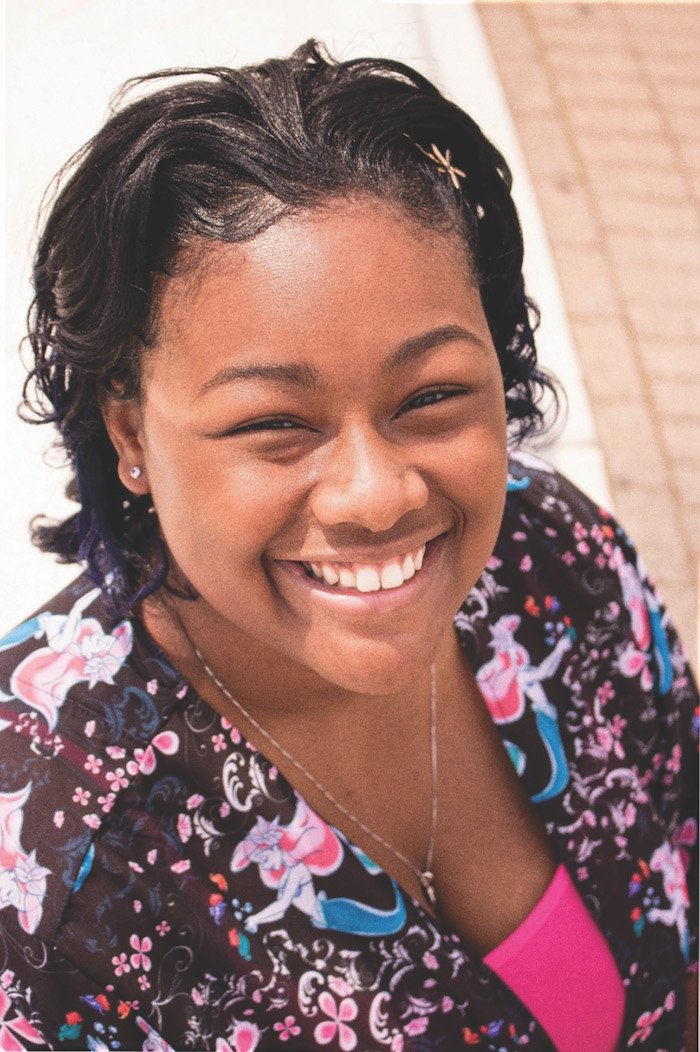 Michigan has one of the highest number of book bans in the nation in its K–12 public schools, notes White. She acknowledges that the bans are disturbing, but they motivate her to demand change.
At press time, White was planning to attend a seminar on women in education, where she hoped to talk with national leaders about how to overturn the bans.
After receiving her bachelor's degree, White says she intends to go back to school, but this time in educational psychology. Someday she hopes to write curricula that educate students about this uncivil period and ensure students are taught honestly and accurately about current events.
"It's going to start in the classroom," she says. "I want [students] to know how we can go about being fair to one another, so this doesn't happen again."
Tamar Clark, an Aspiring Educator at Purdue University Northwest, in Indiana, says, "I want to show my future students that no matter how hard the system may be, or how it may be against you, you will be able to do anything. We have to help students be curious about what they can do to be better people and … better their community."
HOW THE UNION CAN HELP
Williams says that, through her union, she has witnessed and spoken to passionate Aspiring Educators who want to voice their opinions on how the education field can evolve to include current, unprecedented events.
"I've talked to hundreds of Aspiring Educators with their own perspectives, backgrounds, thoughts about democracy, and ways we can improve democracy," she says. "We need to be in the room where decisions happen."
In Arizona, as co-founder of a new Aspiring Educators chapter, Sloboda has been working with her classmates to lobby state lawmakers and inform future educators about their rights.
Informed members, she says, will make for informed teachers, who will improve education and resources, and ultimately know how to teach difficult topics to students.
"I think a lot of students feel like their voice doesn't matter.
But there are always people listening," Williams says. "I want my students to know that if you think that something is not correct in our democracy, it is your duty as an American citizen to make it right."
Get more from

We're here to help you succeed in your career, advocate for public school students, and stay up to date on the latest education news. Sign up to stay informed.