Key Takeaways
Throughout 2021, educators raised their voices and advocated successfully for meaningful improvements to teaching and learning conditions in schools.
At the federal level, educators and parents supported the Biden administration's call for an infusion of resources for public schools and relief for families.
These 5 key wins put the nation on the path to recover from the pandemic. But more must be done. That's why NEA supports President Biden's Build Back Better plan.
While 2021 brought challenges, our school communities stood together to ensure our students receive the high-quality public education they deserve.
Throughout the year, educators raised their voices and advocated successfully for meaningful improvements to teaching and learning conditions in schools. They supported changes that help families and entire communities. In every state, NEA members worked to promote the high quality public education our students deserve.
At the federal level, educators and parents supported the Biden administration's call for an infusion of resources for public schools and relief for families.
Following national conversations around health and safety, supporting communities of color, and the importance of social-emotional learning, the Biden administration and Congress made historic investments in our education system. President Biden worked to prioritize educators in early vaccine distribution and helped speed the return to in-person learning for our students.
But far more can be done in 2022.
"We have a once-in-a-generation opportunity to take meaningful action on long-ignored challenges ranging from how we educate our youngest generation, ensure no child goes hungry, care for those who are ill or have fallen on hard times, or securing protections for immigrants," said NEA President Becky Pringle, commenting on President Biden's Build Back Better plan, one of the most consequential pieces of legislation for educators, students, and their families.
NEA members and activists wrote hundreds of thousands of messages to their senators and representatives advocating for Congress to pass legislation like the American Rescue Plan and the Infrastructure Investment and Jobs Act that support educators, students, and families alike. 
Here are five wins for students and public education that NEA members achieved in 2021:
Biden's American Rescue Plan Supports Students and Families During the Pandemic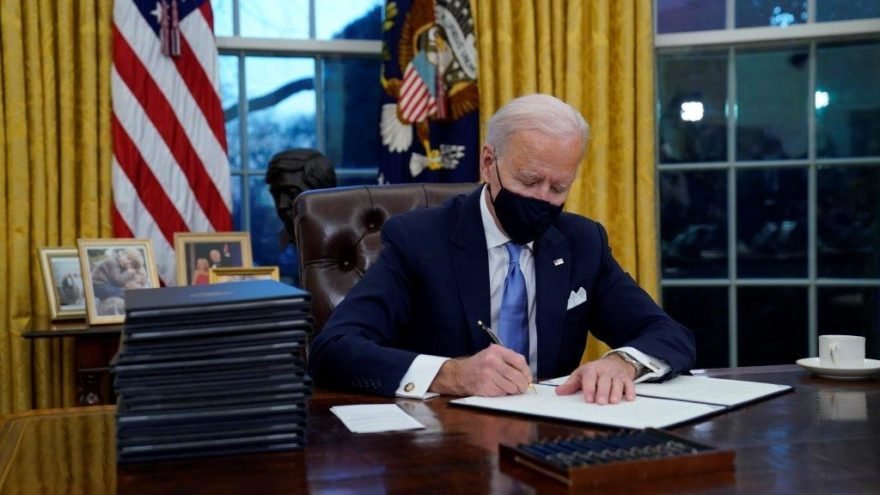 The American Rescue Plan is the single largest federal investment in public education and includes top member priorities such as keeping students and educators safe during the pandemic, addressing child poverty, and more.
The legislation "works to address the immense inequities that have systematically affected the most vulnerable students and communities of color," said NEA President Becky Pringle. The plan also provides $350 billion in state and local aid to help avoid further layoffs of educators and other essential public servants.
Karl Pruitt,  a professor at Lawson State Community College in Birmingham, Alabama, says this funding will help keep more students in school, and able to do homework online. Due to NEA member advocacy, the ARP includes a $7.2 billion fund dedicated to equipping students with technology and resources to do schoolwork at home via the Federal Communications Commission's E-Rate program.
"We have students with transportation issues, homelessness issues, some who can't buy food," Pruitt says. "[I]t's very important for them to get those extra resources."
Public Service Loan Forgiveness (PSLF) Overhaul Will Help Nearly 550,000 Workers
"I followed all the rules. I've been teaching for 10 years and paying for 10 years," says Christina Sukley, who teaches high-school students with disabilities in Illinois, and still owes more than $120,000.
Now, instead of being in debt when she reaches retirement, the announcement from the Department of Education means imminent relief for tens of thousands of public service workers and eventual relief for many more.
The changes to PSLF—a government program that is supposed to forgive the student debt of educators and other public-service workers who have served their community for at least 10 years—will mean 550,000 borrowers will move significantly closer to student debt forgiveness, including 22,000 who are immediately eligible. This is huge news!
Now, borrowers may receive retroactive credit for payments on Perkins, Federal Family Education (FFEL) Loans, and other older federal student loans. Previous non-IDR payments may also count. The PSLF program to date has denied 98 percent of the applications filed and forgiven just borrowers.
"This could not have happened without the activism of more than 48,000 NEA members who sent letters and public comments to ED regarding the broken PSLF program," said NEA President Becky Pringle. "This is a welcome step towards keeping the promise of PSLF and canceling the student debt of every educator who has served their commitment to their communities."
The Infrastructure Investment and Jobs Act Creates Opportunities for Working Families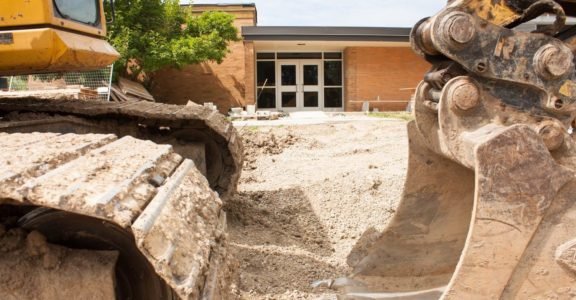 On Nov. 15, President Biden signed the Infrastructure Investment and Jobs Act into law. It represents a historic investment in roads and bridges, which will lead to more good-paying union jobs. 
Importantly, it also extends the Secure Rural Schools Act, works to eliminate lead pipes in schools and child care facilities, and invests in electrifying school buses to reduce emissions.
"We are all in this together. The community, the educators, the children. These are inequities that impact your child," said Kimberly Scott-Hayden, an education support professional in New Jersey, National ESP of the Year, and a newly elected School Board member.
The COVID-19 Hate Crimes Act Strengthened Efforts To Address Hate Crimes Targeting Asian-Americans
In our current climate, words can easily incite violent—even deadly—acts. During the early months of the COVID-19 pandemic, Asian-Americans experienced increased attacks an xenophobic remarks. Stop AAPI Hate reported 3,795 incidents of discrimination and violence from March 19, 2020 to February 28, 2021. The organization estimates that these are only a fraction of the actual incidents that occurred, which included physical assault, verbal harassment, online harassment, and civil rights violations such as refusal of service and workplace discrimination. Elderly Asian Americans have been knocked to the ground and pummeled.
Introduced by Sen. Mazie Hirono (D-HI), the act designates a Department of Justice employee to expedite the review of COVID-19 hate crimes, provides guidance for state and local officials for online reporting of such crimes, and requires the department to issue guidance to mitigate racially discriminatory language in describing the pandemic.
Build Back Better Act Passes U.S. House
In 2021, the House of Representatives passed the largest investment in our communities, workers, and families in 60 years. But the legislation, known as President Biden's Build Back Better Act, is stalled in the Senate. 
The bill:
gives all children a strong start in early education with universal pre-K for all three- and four-year-olds, 

makes child care more affordable, 

expands affordable health care and housing, 

extends the child tax credit, which cut child poverty in half, 

expands access to free school meals

invests in educator recruitment and retention programs, 

and

so much more

. 
Now, educators are coming together in 2022 to tell the Senate to pass the Build Back Better Act. Though some Senators are putting the legislation on hold, NEA President Becky Pringle said, "We are not putting our advocacy on hold. Our members live in every district across the country. They are using their power and voice and influence to demand that members of Congress get this done." 
She continued, "We will not stop lifting up our voices and demanding that our elected leaders do their job so we can do ours."
Want to know more about the victories educators advocated for in your state? Click here to learn more. 
Get more from

We're here to help you succeed in your career, advocate for public school students, and stay up to date on the latest education news. Sign up to stay informed.