We use cookies to offer you a better browsing experience, provide ads, analyze site traffic, and personalize content. If you continue to use this site, you consent to our use of cookies.
Key Takeaways
Parent involvement is moving beyond the typical teacher appreciation stuff as parents work with educators to get funding for basic things, mental-health supports, lower class sizes, recess, art, music and P.E., and more.
In places like Michigan, pictured above, where politicians have attempted to ban books based on their personal beliefs, educators and parents are working together so that all kids can see themselves in book pages.
There is no "somebody else" to solve these problems, one parent said. As attacks on public schools and teachers continue, parents and educators need to stand together to make sure students get what they need.
Fear isn't the right word. As veteran high school teachers in Rochester, Mich., Gayle Martin and Emily Sommer weren't scared of parents. But they were wary. 
"As an educator, all you ever hear are the attacks," says Martin, who retired from teaching four years ago. "The people who support you don't usually stand up at school board meetings."
So when Sommer, who retired last year, and Martin first heard about books like The Handmaid's Tale being removed from Rochester school libraries, they attempted to solve the problem on their own. They created an Amazon wish list of banned books, posted it on their Facebook pages, and told friends that they would deliver books directly to teachers and students in their community.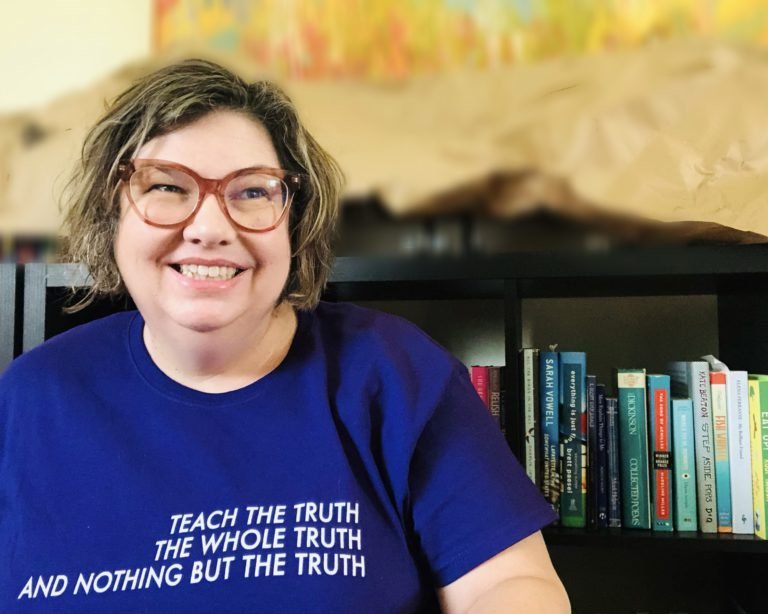 The idea spread. The women were flooded with books. And suddenly, they realized: "We actually have a lot of allies in the community," Sommer says.  Parents, neighbors, and former students were all among those who wanted to help. Eventually, the group became Free to Read Rochester, a registered non-profit dedicated to fighting book censorship and making sure all kids can see themselves in the pages they read. 
Working together, the group has bought books for classrooms, held pop-up library events, and even organized a read-in at a school board meeting.
It turns out that about three-quarters of Free to Read Rochester members are not current or retired educators like Martin and Sommers. They're the other kind of people who care deeply about students.
Parents. 
Every educator cherishes sweet treats and hand-scrawled notes of appreciation from parents and students. (File those notes away for the long days of late fall!) But as attacks on public education have grown—taking aim at lesson plans, curricula, and educators' ability to reach every single student—today's parent partnerships have evolved too. 
Today, many parents aren't only delivering sweet words or empty calories. At school board meetings, they're standing up against book bans. In statehouse chambers, they're calling for increased funding and educator autonomy. And, across the country, in places where local unions have been working for years to build long-term, collaborative relationships, parents and educators are speaking up together for additional learning supports, improved facilities, and more. 
In Minneapolis, in March, parents joined educators on the picket line to demand class-size caps and mental health professionals in schools. A month later, in Oakland, Calif., parents and Oakland Education Association (OEA) members marched side by side to protest the school board's decision to close seven elementary schools over the next two years—a move disproportionately affecting students of color. 
What Do Parents Care Most About?
NEA asked voters about the most serious issues facing public schools. The top four concerns, shared by at least 85 percent of voters surveyed, include:
Today, Oakland educators are surveying parents to make sure their priorities are represented when the union's bargaining team negotiates its next contract this fall. "We don't want our relationship with parents to be transactional. We want it to be a partnership," says Oakland teacher Sara Shepich. 
And parents are taking the lead in places like Florida and Texas—where educators fear they'll lose their jobs if they acknowledge the existence of racism or speak up for LGBTQ+ students. Earlier this year, when school officials in a Texas suburb removed Ibram X. Kendi's book Stamped: Racism, Antiracism, and You, the Round Rock Black Parents Association made sure it was returned to shelves.
"Teachers want students to be welcome in their classrooms. When you stop to think about it, parents want all children to be welcome, too. We want the same things," says Renee Sekel, a parent in Cary, N.C.
Sekel never used to be a parent who showed up at the statehouse. "I read the news, so I had a vague idea that things were bad in North Carolina—but I hadn't thought it had anything to do with me," she says. "It was always like, somebody is going to fix that." 
That changed five years ago at a school advisory council meeting, when she heard about a new state law aimed at lowering class size. It sounded great, except lawmakers hadn't provided any funds to make it work. To meet the new class-size mandates, school districts needed to make massive cuts in spending. 
"We were looking at a situation where every art, music, and PE teacher in the state of North Carolina could be fired!" Sekel recalls.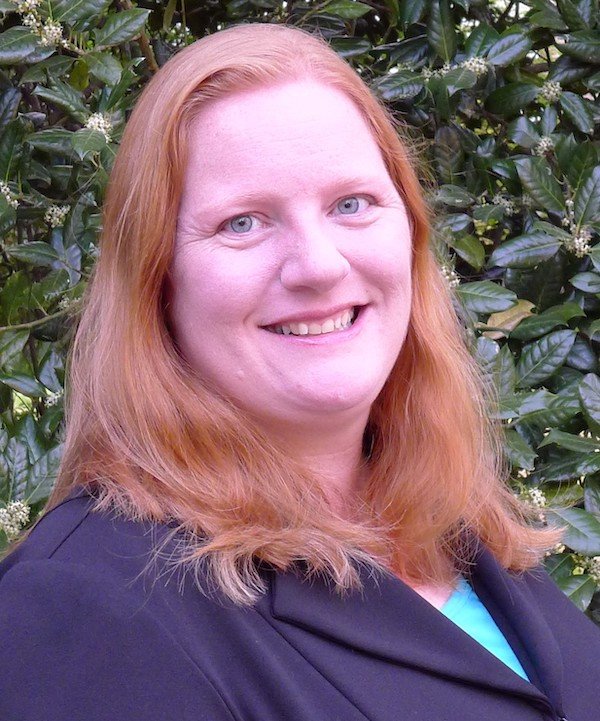 Sekel first went to her PTA, where parents told her: You should tell people about this! She then helped start a Facebook group called Save Our Schools NC, which grew to involve thousands of parents and North Carolina Association of Educators (NCAE) members.
They held postcard parties. Sent emails. Made calls and held rallies. In 2018, after relentlessly pressing legislators, "We got them to fix it!" Sekel says. "It taught me that there is no 'somebody.' We can't wait for 'somebody' to come along and do the right thing. We all have to be pulling together," says Sekel, who is now involved with Red Wine and Blue, a nationwide network of women who are organized in local, mostly suburban, groups. (Martin and Sommer also used Red Wine and Blue's online "troublemaking" training to help them get started.)
"I know for a fact that the local NCAE people were talking about the class-size law—but they can't do it alone, and we [parents] can't do it alone either," Sekel says. "There's power in people raising their voices together!"
She adds: "The other thing I learned, of course, is that public schools are under attack in North Carolina."
'Okay, I Need to Do Something.'
Similar attacks are happening in states across the U.S. Anti-public school groups are threatening educators, disrupting school board meetings, and lobbying state legislators for measures that would strip public schools of money and make them less safe. They're also running their own candidates for local and state offices.
One of the largest is Moms for Liberty, a nationwide group with ties to the Florida Republican Party, which seeks to ban books with positive references to LGBTQ+ people, critical references to Christian people, and what they call "racially divisive" themes. Members of Miami's Moms for Liberty shared the stage when Florida Gov. Ron DeSantis signed the Stop Woke Act early this year—a law prohibiting teachers, faculty, and businesses from any teachings or trainings about race or religion that might make people feel guilty.
Ronna Dewey, a mother of three in the suburbs of Philadelphia, first learned about Moms for Liberty at a school board meeting, where a member of the group read aloud from All Boys Aren't Blue. In the young adult memoir, author George M. Johnson—who self-identifies as Black and queer—shares autobiographical episodes, like when bullies kicked out his teeth.
Not long after, another Mom showed up at Dewey's neighboring school board to read from Gender Queer, a memoir that explains what it's like to be nonbinary. "Next thing I knew, a local Republican committee called out my school district on Facebook for having books on the shelves that are sexually explicit," Dewey says. "Next thing after that, … they'd removed three books."
School officials hadn't followed their own policies. "There hadn't even been a formal complaint about the books—just a Facebook post!" Dewey recalls. "That's when I said, OK, I need to do something."
Dewey, now a Red Wine and Blue state coordinator, connected parents on Facebook and got them to attend board meetings. "Before this, the only time I'd been to a school board meeting was when one of my sons was honored," she says.
They got the books put back, but Dewey is more concerned than ever. Students have serious issues: Suicide rates in their community are horrifying. Instead of banning books, Dewey wishes every parent would fight for student supports. "If we're not addressing social-emotional concerns, how is it ever going to get better?" she asks. "There's a lot at stake in our community."
NEA research shows that many parents across the U.S. also want mental health supports for students. In a recent national poll of parents and community members, they also said they care deeply about helping students catch up academically and making sure they get a complete, honest accounting of American history.
In Oakland, union members are diving deeper. What exactly do their parents want? And how can they work together, over the long term, to get it?
During the height of the pandemic, OEA members began regular "wellness checks" with families, asking what they needed and connecting them with resources to help with rent, food, medical care, and more. This spring, Oakland educators stood with parents to protest the school board's vote to shutter seven schools that are integral to the Oakland community.
Now, as the union gets ready for contract bargaining, educators are asking parents to peer into the future and envision the schools their children deserve.
"We've never had a school librarian," Shepich says. And while her school does have an art teacher, the teacher doesn't have a classroom. "The more that we create this relationship with parents, the more likely they are to tell me: 'We want this. We want this. And we want this.'"
"Parents aren't always aware of the power that they have," she says. "Hopefully, we're empowering them to stand up and be loud."
Champion Public Schools
Public school parents, families, and supporters are coming together to advocate for the public schools every student deserves.
Get more from

We're here to help you succeed in your career, advocate for public school students, and stay up to date on the latest education news. Sign up to stay informed.
Great public schools for every student
The National Education Association (NEA), the nation's largest professional employee organization, is committed to advancing the cause of public education. NEA's 3 million members work at every level of education—from pre-school to university graduate programs. NEA has affiliate organizations in every state and in more than 14,000 communities across the United States.