Key Takeaways
Some lawmakers in at least 15 states nationwide are advocating for outdated and inaccurate lessons, redlining the realities of history to justify the harms of the present.
Many educators challenge those who want to ignore the systems of oppression that have harmed people of color in this nation.
Educators are not taking this attack on public education lightly.
For more than 20 years, Misty Crompton has taught middle school social studies in Derry, N.H., and she prides herself on using a variety of well researched, scholarly documents, primary sources, and other tools to help students learn the history and experiences—whether Black or White, Latino or Asian, Native or newcomer—of those living within the United States.
"It's called good teaching, to tell truths and have students look at a variety of perspectives and experiences—and a rich landscape of experiences. Otherwise, it's just propaganda," Crompton says.
Crompton even has been awarded the 2020 Christa McAuliffe Sabbatical, from the New Hampshire Charitable Foundation, for her good teaching and commitment to ensure that students in New Hampshire have access to opportunity by recognizing how identity, race, and culture of students and teachers play out in the classroom.
And it's the type of teaching that "imparts honesty about who we are, integrity in how we treat others, and courage to do what's right," says Becky Pringle, president of the NEA.
Earlier this year, however, Crompton found herself in the center of campaign fodder from some school board candidates who used her name on their fliers and social media blitzes. They portrayed her award and her work with NEA's Leaders for Just Schools as teaching divisive concepts.
While the board candidates lost their election, other New Hampshire legislators, the same lawmakers who have denied classrooms of resources and who have demanded sacrifices of educators, have picked up the mantel and are now stoking fears about public schools.
Cookie-Cutter Template Bills
Like other efforts in at least 15 states across the country, New Hampshire lawmakers are pushing legislation to prevent educators from teaching about systemic racism and sexism in public schools and state-funded programs. Instead, they're advocating for outdated and inaccurate lessons, redlining the realities of history to justify the harms of the present.
Similar bills have appeared in Iowa, Mississippi, Missouri, and South Dakota. Many of them include bans and penalties if teachers use works such as the "1619 Project" or similar material as part of their history curriculum.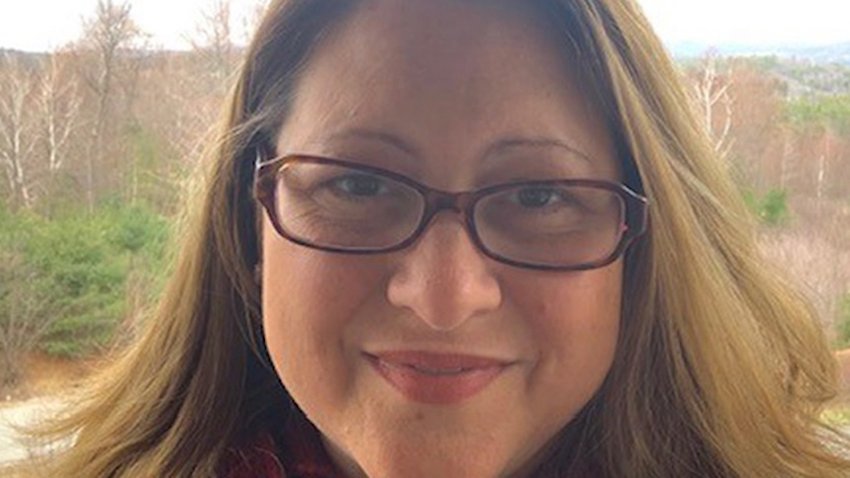 In New Hampshire, a house bill that's been tied to the state budget aims to do the same, and is "quite simply repugnant," says Megan Tuttle, NEA-New Hampshire President. "The pandemic is laying bare systemic inequalities in education and in our most vulnerable communities. Stifling and penalizing conversation and education on those inequalities and their sources is ignorant and does nothing to move us forward."
And proponents of the bill are using the phrase critical race theory to dictate what teachers say and block kids from learning the shared stories of confronting injustice to build a more perfect union.
What good teachers, like Crompton, know is that they can't just avoid or lie through today's challenges.
"A lie is always more of a threat than the truth, even when the truth is painful," says Kevin Welner, a professor of education at the University of Colorado, Boulder, and Director of the National Education Policy Center. "Our children need to understand the painful truth of racism."
Facts Matter
Brandon Morrison is a fifth-grade teacher in North Carolina, and he wants his students to dig deeper about what they see in the world, including what's taught in the classroom, as he's seen his share of classroom curriculum that depicts the life of enslaved people as a "wonderful time on the plantation" or a social studies standard of how Africans "migrated" to the U.S.
"This was enslavement. So, when seeing those things, it's important to speak truth as much as possible. My students can tell you that I give them real-talk sessions...because many of them, as fifth graders, already have the knowledge and understanding of social justice and how society works," he explains. "I don't think we give them enough credit."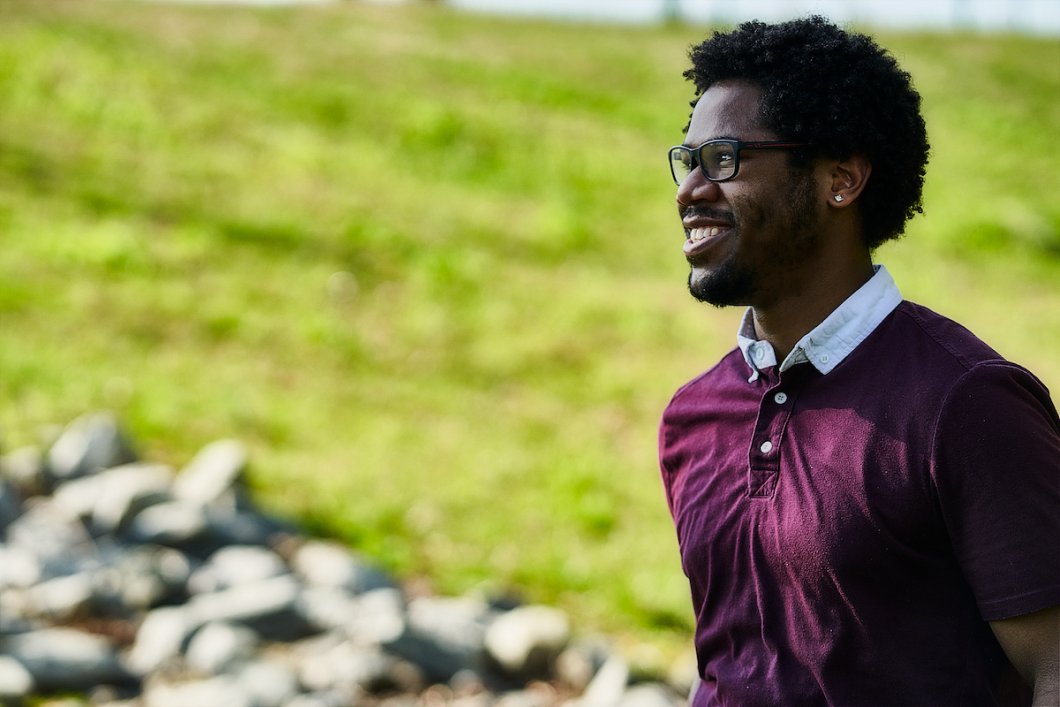 Morrison doesn't shy away from big concepts, either. He talks to his students, in terms they can understand, about capitalism, racism, stolen land from Indigenous People, laws and politics, the driving forces behind societal systems, and more. His goal, in part, is to give his students information that they can process, explore, and develop their own opinions and beliefs—and they can certainly be opposing thoughts.
"Education can open minds, but it also is a pathway for students to think beyond what I'm teaching or saying to them," Morrison shares. "And I challenge people who say we don't need to teach this. I challenge them to, first, assess why they think that way, and then ask themselves, 'Does it really make sense?' If my fifth graders can look at our nation's systems of oppression and say, 'that's stupid,' an adult can do the same."
Three Words—and What They Mean
Three words have recently sparked a national conversation of what should be taught in America's classrooms: critical race theory.
Shantel Gabrieal Buggs, Ph.D., is approaching her fifth year as an assistant professor of sociology and African American studies at Florida State University. She specializes in a variety of areas, including race, racism, gender, feminist theory and queer theory. She also teaches critical race theory, often referred to as CRT, at the graduate level.
Critical race theory, explains Buggs, originated from legal studies and, at its most basic definition, is thinking about the ways that racism—particularly White supremacy, anti-Blackness, and various kinds of racialized inequality—is embedded into law and legal practice, as well as other kinds of policy within institutions.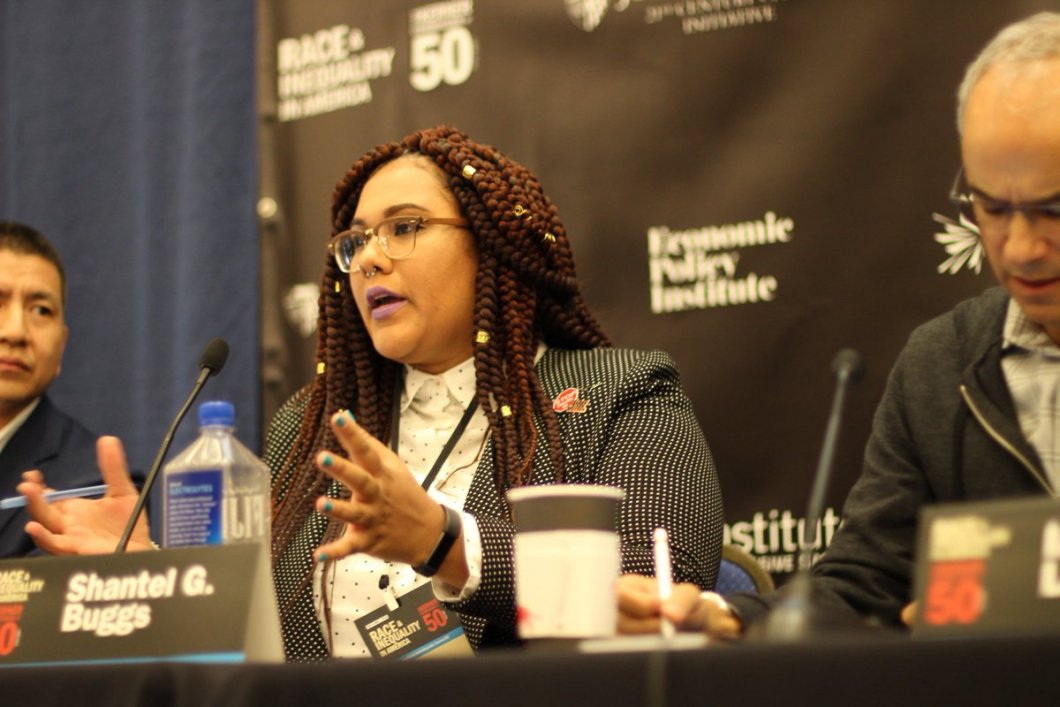 "If we're trying to make the law more equitable, if we're trying to make workplaces and other kinds of institutions function more fairly, then we have to consider the ways that racial inequality is literally embedded into how these things were designed in terms of who was recognized as having rights," says Buggs.
What's happening within K-12 public education in certain areas around the country is a "misrepresentation of critical race theory," she says.
"The fact that some politicians are naming the "1619 Project" [as critical race theory], which it is not; it's a piece of journalism…is certainly rooted in a backlash to people…learning about the ways that the history of inequality in this country still informs the inequality that people experience today."
It also undermines the status quo, according to Cierra Kaler-Jones, director of storytelling for Communities for Just Schools Fund.
"Having opportunities to grapple and reckon with this nation's history allows us to analyze how power imbalances perpetuate division and oppression, so that we may dream a path forward towards a world rooted in justice, love, and connection," says Kaler-Jones. "To learn about, name, and understand structural and systemic oppression threatens the status quo."
Disguised Censorship
For many educators, this is about trying to "center everyone's voices in lessons so that all students feel heard and are represented, and that they have opportunity, instead of just a few who have typically taken priority in a history curriculum," says New Hampshire's Misty Crompton.
The New Hampshire budget bill may change that.
Terry López Burlingame, a Spanish teacher in a small, rural K-8 school in Gilmanton, N.H., worries about the mayhem this would create, if the budget passes with the ban on teaching diverse curriculums.
"We honor Martin Luther King Day. We celebrate Hannukah. In the past, we've learned about some of our Muslim students' faith and how they would fast. The kids were fascinated with that," says López Burlingame, who also questions the bill's tenets.
"It's called good teaching, to tell truths and have students look at a variety of perspectives and experiences—and a rich landscape of experiences. Otherwise, it's just propaganda." - Misty Crompton
"Recently, I was talking to my kids about the Running of the Bulls in Spain. I've also talked about how Christopher Columbus was not a nice guy and here's why. I could have a parent dislike all of this or if I talk about Frederick Douglass, which means talking about slavery, or about Native People's and their contributions. I could be investigated and penalized for this?"
"It comes down to total censorship," López Burlingame says, "and we will not be taking it lightly. We've been entrusted with the children of New Hampshire, and that means, we will continue to teach the truth. That means, we will not ignore the past and present experiences of [students of color]."
Organizing efforts have already taken place, and more will come, if the budget bill passes with this language.
"What's important to know here is that there is no way any teacher would share falsehoods, would lie," explains the Spanish teacher of 20 years. "As educators, from classroom teachers to our para support to everybody in the building, by having limitations on my lessons, I worry that I am negating the history of my Puerto Rican students sitting across from me. I can't teach about their true history or history of African American children? I will not ignore their heritage. I don't think any teacher would."
Crompton would like to see the outrage over this national conversation targeted where it belongs.
"If we're going to be inclusive, people have to understand that you always have to do a bit of reflection and pay attention to the stories that are all around you—that's the only way you're going to be able to examine the systems in which you work and live and hopefully make some positive progress," she explains. "Instead of outrage over teachers…trying to make critical improvements, I wish the outrage would turn toward the lack of opportunity and inequality that does truly exist in our country."
_______________________________________________
Learn More, Act Now
The Zinn Education Project, which promotes and supports the teaching of people's history in classrooms across the country, and in collaboration with Black Lives Matter at School, are inviting educators (families, students, and other allies, too!) to raise public awareness about the danger of the anti-history education GOP bills in gatherings nationwide on Saturday, June 12, 2021.
Educators, for example, can select a site in their town or city that symbolizes or reflects history that educators would be required to lie about or omit if these bills become law, which is already the case in some states.
This is a national call to keep accurate portrayals of history that are inclusive of all people, and to support local education, learn more about the Zinn Education Project's day of action at zinnedproject.org/news/day-of-action-june-12/.
To learn more about NEA's work to create just schools, go to neaedjustice.org/. Build power in your community and join the NEA EdJustice League at neaedjustice.org/league.
Learn More
Get more from

We're here to help you succeed in your career, advocate for public school students, and stay up to date on the latest education news. Sign up to stay informed.