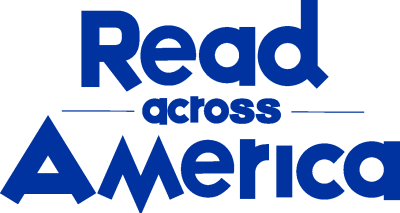 Effective August 31, 2019, NEA will no longer have a licensing agreement with Dr. Seuss Enterprises. After August 31, NEA Affiliates and Members may no longer use the old Read Across America logo with the Cat in the Hat leaning over a U.S. map.
A new Read Across America logo has been developed and is now available to NEA members and Association Staff.
You may download and reproduce the logo for use in your NEA's Read Across America event provided that you observe the logo usage guidelines below.
If you have any questions, please contact Stephen Chavers at [email protected].
Guidelines
Use the logo only to promote NEA's Read Across America program, which includes promoting your events/activities. The logo may not be used for any other purpose.
NEA members and Association staff may use the logo without permission, unless there is a specific proposed use you'd like us to review.
Non-members and commercial and other outside organizations must get permission from NEA to use the RAA logo.
Use the logo only as it appears. The logo may not be modified in any way except that it may be reduced or enlarged in size to fit the space available.
State affiliates are allowed to co-brand their Read Across America events and activities with the State Affiliate's logo.
Often times, local businesses are anxious to be involved in your NEA's Read Across America events. This is a good way to build relationships between your local association (or school) and the business community. It is permissible to hold an event at a local bookstore. As well, it is permissible for a business to donate refreshments for your NEA's Read Across America event.
What you must keep in mind is that the NEA's Read Across America logo cannot be used in any way that could imply endorsement of that business by NEA and its Affiliates. So, for example, you cannot post a large banner or sign with the NEA's Read Across America logo and the logo of the local business. You can, however, thank the business for their donation of refreshments, etc., with a sign, in newsletters, etc. If an event/activity is held in a local bookstore or other business, there can be no requirement for those participating to make a purchase of any kind.
Identifying a Local Association or School with NEA's Read Across America Logo
You are encouraged to include the name of your local association and/or school along with NEA's Read Across America logo. Including your local's name with the logo is a great way to build visibility and an image for your local. Also, it is important to remember that Read Across America is an NEA program, so we encourage you to make sure that your activities/events are always branded as NEA's Read Across America. Be sure to check in with your Local and/or State Affiliate for additional guidance and coordination.
T-Shirts
Having an entire class dressed in the same T-shirt adds a very nice visual effect for your event. Be creative and design your own T-shirt using the new RAA logo. So long as it adheres to these guidelines, there are no restrictions on using T-shirts for your events.
Thank you for reading these guidelines, and for your cooperation. Now that you're familiar with the requirements, please feel free to use the new logo in your NEA's Read Across America events!
Send comments to [email protected]
Learn More
Do More
Are you an affiliate?
Jump to updates, opportunities, and resources for NEA state and local affiliates.
Education News Relevant to You
We're here to help you succeed in your career, advocate for public school students, and stay up to date on the latest education news and trends. Browse stories by topic, access the latest issue of NEA Today magazine, and celebrate educators and public schools.
Stay Informed We'll come to you
We're here to help you succeed in your career, advocate for public school students, and stay up to date on the latest education news. Sign up to stay informed