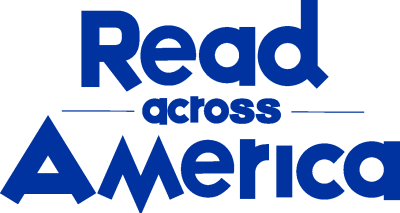 Virtual or in-person, it's time to celebrate NEA's Read Across America on March 2. Books and stories provide points of access for understanding other people's lives, to walk in someone else's shoes—or to try on a different hat! In NEA's digital Read Across America calendar, the theme for March is "Cultivate Compassion" and features Tiara's Hat Parade in March for elementary readers, a colorful, engaging story that shows students how they can put their compassion into action.
(Each Tiny Spark is March's middle grade novel. They Called Us Enemy is the Young Adult novel for the month.)
In the story, Tiara has a gift for storytelling, while her Momma has a gift for making hats. When a new store opens that sells cheaper hats, Tiara – and the community she rallies – help save her mother's hat-making business.
NEA Today spoke to the author of Tiara's Hat Parade, Kelly Starling Lyons, who has written more than a dozen books for children that focus on aspects of African-American history and culture and is also one of the founding members of the blog The Brown Bookshelf, which raises awareness of Black children's book creators and features author and illustrator spotlights.
What inspired you to write this story?
KSL: Growing up, I loved hats. I admired them in church, at fashion shows I attended with my mom and grandma. I still remember the day I got a hat of my own. Mom took me to a shop in Georgetown on a family trip to Washington, D.C. and I got to choose any one I wanted. I choose a wide-brimmed black one that made me feel chic and cool. 
The hat tradition in the Black community stretches back generations. I wanted to pay homage to that history and the brilliant Black milliners who create hats with meaning, attitude and style. I centered the story on a mother-daughter relationship to show the legacy that comes from sharing customs. Tiara loves hats as much as her mom does. When her mom's business flounders due to competition from a big box store - a challenge that faces many small businesses - Tiara finds a way to bring the magic back and realizes the hat tradition lives in her.
(Want to join a Read Across hat parade? Check out our fun activity for students.)
It's the March Read Across America featured story, and some kids will be able to read it in class while others will do so virtually. What tips do you have for each setting?
KSL: Whether a hybrid, virtual or fully in-person setting, soak in the reading of the story and then go back and read the pictures. Illustrator Nicole Tadgell brought so much emotion, intention and love to each image. Study how she makes the words come to life and adds layers of meaning. When listening to the reading, consider the use of figurative language and how feelings are shown rather than told. It's great to allow students to share their thoughts about the words and images and make connections. In person, they can raise their hands to offer comments. In virtual and hybrid settings, the chat can be a wonderful way to make sure everyone has a chance to be heard.
"We can't get together face to face, but that doesn't mean we can't celebrate. Post a picture of you wearing a hat on FaceBook or Twitter using #TiarasHatParade. Thanks for being part of our celebration."
Why are Black milliners an important part of American history that we can share with young readers?
KSL: Black milliners are jewels and keepers of an important tradition that has endured for generations. The hats they create do not just celebrate fashion, but show aspects of who we are and how we've persevered and soared. 
For kids, making and wearing hats is a fun way to reflect their personality and style. Hats are full of charm. Centering a cultural connection to hat making honors heroes that deserve their place in history.
When did you know you wanted to be a writer?
KSL: It feels like writing and telling stories has always been a part of who I am. My mom would make up bedtime tales starring my brother and me and take us to children's theater. My grandparents shared memories that showed the importance of heritage and home. I was an avid reader and loved the spell that books created. As a young child, I began to tell stories of my own. 
I didn't make a conscious decision to be a writer until high school. Up until then, I thought that maybe I'd explore a career that connected with my love of science or dance or teaching or writing. But reading work by Lorraine Hansberry, Richard Wright, Langston Hughes and Ralph Ellison showed me that writing was the heart of who I was. It gave me the chance to make a difference, use my perspective, imagination and voice to center stories that were unsung. I felt called to write.
What impact do you hope to have on readers?
KSL: I hope when children read my books, they know that their lives, families, history and dreams matter. I want them to know that Black children should be the stars of stories too and that all kids have the power to tell their own stories.
What qualities do children's literature writers and educators share?
KSL: Children's book writers and educators share a commitment to helping young people gain a deeper understanding of themselves and others through reading. We share a desire to make sure every child feels seen, heard and loved. We know that books can take children on journeys that will transform and enrich their lives.
What message do you have for students enduring a year of pandemic, experiencing a racial reckoning, and witnessing the election of a history-making Vice President?
KSL: My message is that even in times that are heartbreaking and scary, confusing and rough, there's always hope. Always remember that hope lives in you and can change the world.
March 2021
Cultivate Compassion
Get Ready for NEA's Read Across America!
Join us in celebrating and creating a nation of diverse readers. Find recommended books, resources, event ideas, and reading tips to motivate kids to read and celebrate the diversity in their community and our country.
Get more from

We're here to help you succeed in your career, advocate for public school students, and stay up to date on the latest education news. Sign up to stay informed.