We use cookies to offer you a better browsing experience, provide ads, analyze site traffic, and personalize content. If you continue to use this site, you consent to our use of cookies.
Educators in Casper, Wyo., were bracing for a spike in students' mental health needs when they returned to in-person learning in fall 2020. But the wave came later than expected.
"We were prepared for chaos last year, but that's not what happened," says Carrie Maki, a school counselor at C.Y. Middle School. "I think they were just so excited to be back in school. But this year, that number is on the upswing.
The main driver, she says, is unrelenting stress at home. Students are dealing with everything from parents losing jobs to homelessness to the deaths of loved ones.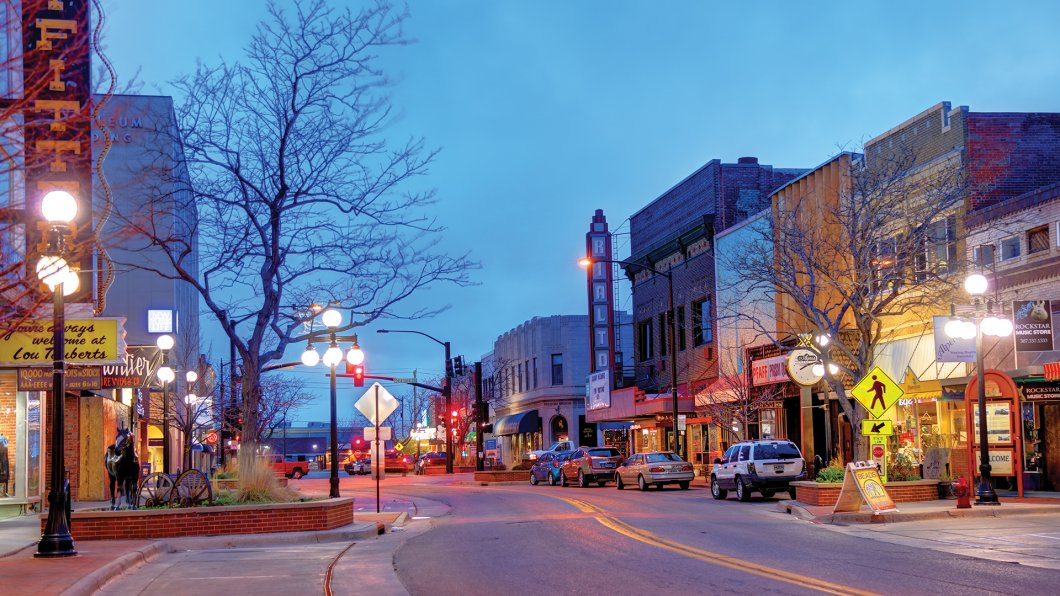 In Casper and across the country, the realities of the pandemic also created an urgent demand for more school nurses. Wendy Wilson, a nurse at Casper Classical Academy, explains that she and her colleagues are now tasked with screening students for COVID-19, keeping in communication with more families, and educating staff and students about safety measures, in addition to handling the usual sprained ankles and stomachaches.
Before the pandemic, Natrona County—which includes Casper—had only one nurse for every two schools. Keeping up with the increased workload would have been impossible. But thanks to pandemic relief funds from the federal government and educators advocating for changes that matter, each of the district's 28 schools now has a counselor and a nurse present every day.
The Natrona County Education Association (NCEA), Natrona County Public Schools administrators, and school board members worked together to ensure the funds were used in ways that would benefit students the most—including academic supports at the elementary level and HVAC improvements throughout the district's buildings.
The importance of locals speaking out for our students cannot be overstated. COVID-19 has touched every community, but what they each need to rebound might be different.
The Three Waves of K-12 School Rescue Funding
March-December 2020
$13.2 Billion
The CARES Act (Coronavirus Aid, Relief, and Economic Security Act).
2021
$54.3 Billion
The Coronavirus Emergency Response and Relief Supplemental Appropriation
March 2021
$122.8 Billion
The American Rescue Plan
Many of Maki's students are dealing with routine middle school stuff—boyfriend and girlfriend breakups and conflicts with friends—but others, she says, "have a parent who went to jail last night, or dad beat mom." Those are the students who will need follow-ups or even emergency services.
In the wake of the pandemic, Maki has more students who are dealing with the death of a family member from illness, accidents, and suicide. Wyoming has one of the nation's highest rates of suicide, which many experts attribute to the region's high rate of gun ownership and culture of rugged individualism that makes it difficult for people to ask for help.
But the public school system is working to create an environment where students are encouraged to seek out the school counselor. "Most of these … families can't typically afford outside counseling," Maki says. "So if we did not have these services available at school, these students might not get what they need."
Most of these … families can't typically afford outside counseling. So if we did not have these services available at school, these students might not get what they need."
Quote by:
Carrie Maki
, School counselor, Casper Wyoming
Students in Natrona County are getting more one-on-one attention in the nurse's office as well.
"Parents absolutely love the fact that there is a nurse there every day, full-time, to take care of the kids," says Wendy Wilson, who serves students in grades 6–8. She is also the district's nursing coordinator, which means she organizes professional development for all school nurses, hires new staff, and helps establish protocols and policies for school health programs.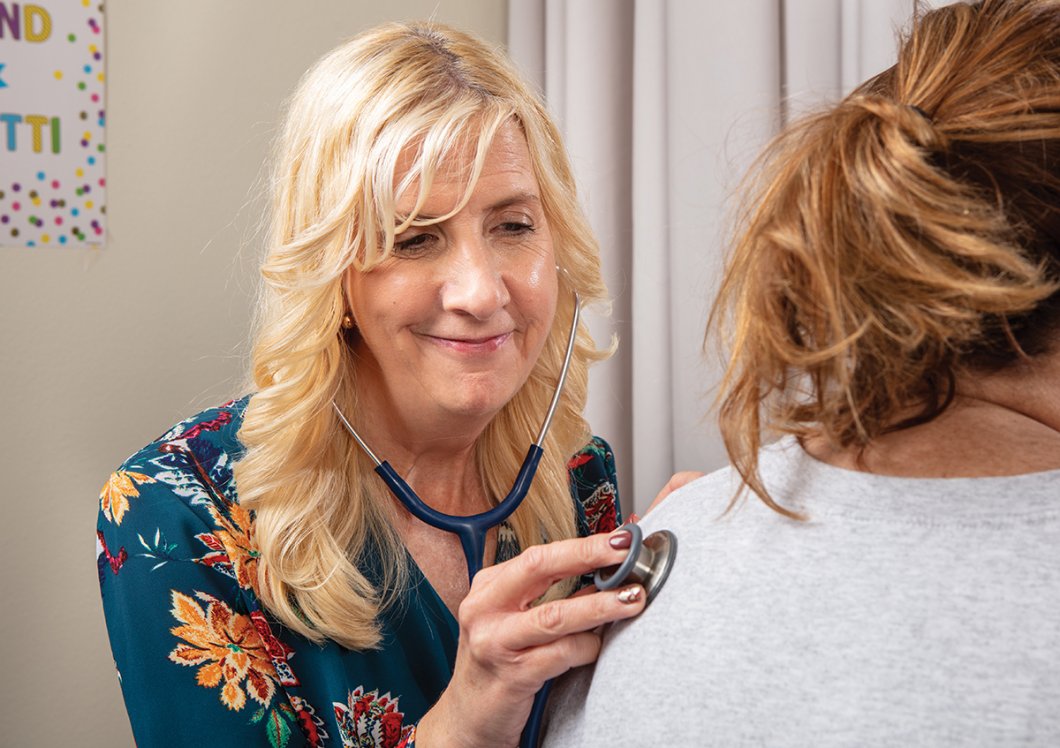 Now, school nurses in the district not only tend to students' illnesses and injuries, but they also have the opportunity to go from classroom to classroom to provide health education for students.
Another important benefit is that nurses can form relationships with parents. Wilson says one student, a "frequent flier" to her office, recently came in with a sore throat and low-grade fever. The student's mother suspected he was faking. But Wilson could see how uncharacteristically quiet he was. He even laid down.
"Because I have a relationship with the student's mother, I was able to say, 'I think he really is sick,'" Wilson says. "[His mom] did come and pick him up. The next day she called me and said he had tested positive for COVID."
Wilson has long felt that being an active member of NCEA means her voice is heard when decisions are being made. And that's never been more important than during a global pandemic.
How Districts Are Planning to Use American Rescue Plan Funding
Source: School Superintendents Association Survey
75%
Three-quarters of respondents used ARP funding for summer learning and enrichment.
66%
About two-thirds planned to add instructional support staff and other specialists, including counselors, social workers, and reading specialists.
62%
Almost two-thirds planned to purchase technology and devices, or provide students with internet access.
60%
60% said they would invest in professional development for educators.
52%
More than half said they would implement social and emotional learning practices and/or trauma-informed training for educators.
40%
40% said they would add learning time by compensating staff for working longer days or school years.
NEA Locals Made Sure Relief Funds Went to the Right Place
NCEA, the Natrona County Classified Professionals Association (which represents education support professionals), and Natrona County Public Schools have a 20-year history of labor-management collaboration.
"Structures are in place to make sure that we're keeping this collaborative practice going," says Dirk Andrews, a kindergarten and first-grade teacher who is now president of NCEA.
The process of shared decision-making looks a bit different from one district to another, but in Natrona County it is spelled out in a document called The Compact. Union members serve on all district committees, including the district leadership team. Wilson serves on the board budget committee, and Maki recently finished a two-year term on The Compact issues committee, which meets quarterly to allow all stakeholders to bring issues to the table.
"There's a middle school representative, high school, principals, ESPs, so everyone has a voice," Maki says.
"Because we all have different things going on in our work for our students."
Andrews offers this advice to educators who want to have a voice in key decisions: Start building a collaborative relationship with management in whatever work is underway, then work to formalize educator participation. Bring in outside facilitators, if needed.
And local leaders must stay in communication with members.
"If you're a leader, surround yourself with people working toward the goal, and be sure to ask for feedback," Andrews suggests. "Then, as you achieve small successes, get the word out. You'll have momentum and better buy-in moving forward."
Take Action!
Want to have a voice in how your district spends its pandemic relief dollars? Here are four things you can do:
Talk to your building representative and answer your locals' surveys about what students and educators at your school need.
Learn more about labor-management collaboration. Take an e-course or download NEA's Collaborating for Student Success guidebook at nea.org/CollaborativePractice.
Tell us your priorities for school rescue funding using NEA's ranking tool. 
Share this story with your colleagues.
More Funding Is Coming to Your School
Two earlier relief packages included some funds for schools. But after hearing from millions of public school advocates, Congress passed President Biden's American Rescue Plan (ARP) in March. Educators and parents sent thousands of letters and made thousands of calls through NEA, resulting in $170 billion for education—the greatest single investment in America's public schools ever. Of those funds, $122.8 billion are earmarked for K–12 education.
The money has started rolling out in some states, while others like Wyoming have only received funds from the first two waves so far.
As much as the Natrona County schools have accomplished, there is still more that could be done. Maki says that long before the pandemic, she wished every middle school could have two full-time counselors. Some mornings there are students waiting for her when she arrives. "And there are days I can't get to everybody, and five kids have to go home, and I haven't had a chance to check in with them," she says.
"We may not realize right away that we're making a difference until the kids come back, even a week or two later, and say, 'Thanks for listening,'" Maki says. "They know we're those dependable people who are here for them."
Across the Country, Pandemic Relief Money Is Helping Schools
These locals made sure rescue funds supported their students' needs.
Iowa City, Iowa
What They Won
Twenty-eight new academic support specialists—one for every Iowa City school—and six new full-time school nurses
Additional language arts and math teachers at every secondary school, enabling smaller classes and targeted support for struggling students
Funding for summer school in 2021 for every first-grader who was not proficient in math or in reading, plus additional non-proficient students in other grades
A two-week summer "Boost" program at every middle and high school to offer social-emotional learning and academic coaching to rising 7th-10th graders
A new position of restorative-justice coordinator
How They Did It
Four years ago, Iowa unions—such as the Iowa City Education Association (ICEA)—lost core collective bargaining rights. But that doesn't mean they lost their voice. Through a framework of Labor-Management Collaboration, ICEA guided how more than $27 million would be spent.
Columbus, Ohio
What They Won
33 new school counselors, 88 literary specialists, and other specialized instructional support (SISP) positions
professional development for CEA members on racial disparity, equity, diversity, and inclusion
stronger COVID-19 protocols that rely on public health data
upgrades to HVAC systems in many schools
How They Did It
The Columbus Education Association relied on both its strong collective bargaining capabilities and its labor-management collaboration structures to get important supports for students and educators. Since March 2020, CEA and the school district have negotiated a series of memorandums of understanding (MOUs) to address changing circumstances.
Millard, Nebraska
What They Won
A rapid testing program to facilitate the return to in-person learning in the early days of the pandemic
A new summer learning program that included a separate contract for the educators who staffed it
Additional paraprofessionals to aid student learning
The ability to hire retired educators to mentor struggling students
How They Did It
The Millard Education Association engages in both collective bargaining and labor-management collaboration. The local regularly surveyed and listened to members during negotiations to get feedback and refine goals, and to keep tabs on member well-being. The result were substantive changes that benefited students and educators alike.
Education News Relevant to You
Read the latest on our advocacy, our members, and the education trends we're watching.
Get more from

We're here to help you succeed in your career, advocate for public school students, and stay up to date on the latest education news. Sign up to stay informed.
Great public schools for every student
The National Education Association (NEA), the nation's largest professional employee organization, is committed to advancing the cause of public education. NEA's 3 million members work at every level of education—from pre-school to university graduate programs. NEA has affiliate organizations in every state and in more than 14,000 communities across the United States.