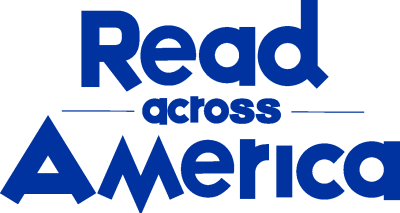 What is Read Across America?
Launched in 1998 by the National Education Association (NEA) and guided by a committee of educators, NEA's Read Across America is the nation's largest celebration of reading. This year-round program focuses on motivating children and teens to read through events, partnerships, and reading resources that are about everyone, for everyone.
The titles and resources featured by NEA's Read Across America include books that students can see themselves reflected in, as well as books that allow readers to see a world or a character that might be different than them.
Readers who feel included, recognized, and a part of the world are engaged readers. We hope that you'll be able to share these recommended titles—and many others—to celebrate Read Across America in March and throughout the year. We invite you to:
Read books with kids and use Read Across America's resources to daily promote the message there is room in our community for all readers. The world—and books—are filled with many different kinds of people. Getting to know them is interesting, exciting, and fun!
Use Read Across America to help kids enjoy and relate to what they read by linking books and reading to other experiences in their lives and on the school year calendar. When everything from your Hispanic Heritage Month celebration to the 100th day of school to the science fair to Memorial Day includes books, guest readers, activities, and conversation about reading, you raise awareness about the importance, value, and fun of reading throughout the year.
Make your community the place where Read Across America is on everyone's calendar. When people make the time to read with children, children get the message that reading is important. Parents, members of your community, and local celebrities who make time to read at monthly or annual Read Across America celebrations help motivate kids to read and celebrate the diversity in their community and our country.
When is Read Across America?
Read Across America offers limitless opportunities for involvement in children's reading throughout the year. The year-round program can fit reading fun into your calendar daily, weekly, or monthly and includes big celebrations of reading on March 2 and throughout National Reading Month in March.
Who Is Celebrating?
Across the nation, teachers, teenagers, librarians, politicians, actors, athletes, parents, grandparents, and others develop Read Across America activities to bring reading excitement to children of all ages. Governors, mayors, and other elected officials recognize the role reading plays in their communities with proclamations and floor statements. Athletes and actors issue reading challenges to young readers. And educators and principals seem to be more than happy to dye their hair green or be duct-taped to a wall to boost their students' enthusiasm for reading.
How Can I Celebrate?
Use our book and activity suggestions to bring Read Across America to your community. Contact your local school, education association, library, or bookstore about planning or participating in an event.
Where Do I Get Read Across America Gear?
In the Read Across America Online Store, you'll find logo items and additional low-cost items to use in your classroom, library, or wherever you are celebrating reading!
Does Read Across Still Partner with Dr. Seuss Enterprises?
There's a growing need for schools and libraries to include and promote diverse books. Students need books that provide both windows and mirrors if we are going to create more readers, writers, and people who feel included and recognized, and who understand that the world is far richer than just their experiences alone. NEA recognizes the need to work with a more diverse array of organizations and publishers to fulfill this need, and the Read Across America brand is now one that is independent of any one particular book, publisher, or character.
Are you an affiliate?
Jump to updates, opportunities, and resources for NEA state and local affiliates.
Education News Relevant to You
We're here to help you succeed in your career, advocate for public school students, and stay up to date on the latest education news and trends. Browse stories by topic, access the latest issue of NEA Today magazine, and celebrate educators and public schools.
Stay Informed We'll come to you
We're here to help you succeed in your career, advocate for public school students, and stay up to date on the latest education news. Sign up to stay informed