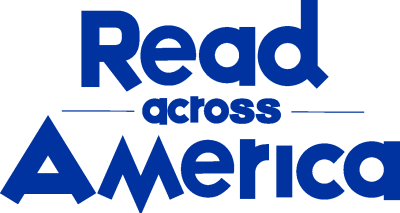 This sample plan is designed to help local groups focus media attention on NEA's Read Across America and the issue of children's literacy. Additionally, this plan assists Read Across America event organizers in reaching out to their local media to obtain event coverage.
OBJECTIVE 1: FOCUS MEDIA ATTENTION ON THE ISSUE OF CHILDREN'S LITERACY, USING NEA'S READ ACROSS AMERICA AS A HOOK
Develop key messages to integrate into all press materials, and talking points for spokespersons. (Limit key messages to three: to convey why reading is important to the well-being of children and to the community; why you are participating in NEA's Read Across America; and what you want the community to think/feel/do.) [November]
Develop a media list. (Make a list of all the TV and radio stations, including college and university-affiliated stations, local newspapers, including weeklies, magazines, and online news sites. Then call and ask for the name of the editor, reporter, or producer who covers education or parenting issues and their telephone numbers, and mailing and e-mail addresses. Be sure to add "Assignment Editor" to your list at all stations in addition to named reporters, editors, and producers. The Assignment Editor is the person who sifts through all potential news stories and assigns reporters to cover them. He or she should receive all press mailings just to make sure nothing slips through the cracks.) [November]
Send an editorial memo (a written memorandum or email with specifics about an issue editors and reporters can use to develop their own stories) to all children/parenting editors of local newspapers and family publications. [December/January]
Send an editorial memo to all TV and radio producers who are interested in issues related to education/parenting, and follow up with phone calls. [January]
Collect personal stories about young readers and exemplary teachers, librarians, and volunteers [November/December] and send to media interested in human interest stories. [January]
Write an Op Ed to be signed by a local spokesperson or celebrity and work to get it placed in the newspaper. (Call the Editorial Page editor to see if he or she is interested in receiving an Op Ed on children's literacy.) [February]
OBJECTIVE 2: OBTAIN PUBLICITY FOR NEA, NEA'S READ ACROSS AMERICA, AND STATE/LOCAL EDUCATION ASSOCIATION
Send Save the Date announcements about NEA's Read Across America to state and local publications. [October]
Send announcement and activity ideas to the editor of the "kids' page" of local paper or contact local newspaper staff who cover education. [October] 
Send announcement and PSA copy to local radio stations [December], or request NEA celebrity radio spots for local use. [November] 
Create video PSA with local spokesperson(s) and/or arrange for use of NEA celebrity video spots at local stations. [November] 
Send Read Across America human interest stories to all interested reporters. [November/December]
Check the Read Across America Web site for updated information on events, activities, and facts. [December-February]
Send biweekly press releases with updated information on Read Across America events and facts to key reporters. [February]
Work to get local anchor or reporter on a morning or chat show to mention or promote Read Across America. [January/February] 
Send editorial memo about Read Across America to columnists interested in education and children [January]
Stay in contact with reporters who produce stories [May/June]. Contact them to see if they'd be interested in doing an end-of-school-year follow-up story or summer reading story. (Or have the kids send a huge thank-you card the week after Read Across America in appreciation for a good story. You might even contact the reporter to see if he or she would host a group of kids from your program so they can see what it's like to work at a TV, radio, or newspaper office. Maintaining that relationship once the event is over will help you the next time you are looking for some publicity.)
OBJECTIVE 3: FOCUS MEDIA ATTENTION ON READ ACROSS AMERICA EVENT(S)
 Plan your event with the press in mind. Some things to remember:

Include good visuals. (Make sure your event has lots of color and action and signs or banners with your program name and "NEA's Read Across America" prominently placed.)
Choose two or three spokespersons. They might include a teacher, a parent or volunteer, a prominent member of the community, or an articulate youngster. Make sure the spokespersons have the three messages you've created and are familiar with all aspects of the event.
Sign reporters up and identify them with badges or nametags as they enter your event so everyone knows who they are. (You might also want to assign volunteers to stay with reporters to introduce them to people, explain activities, and answer questions.) 

Send a Media Advisory on February 24 (who, what, where and when) that will serve as an invitation to reporters on your media list. If you have a news service bureau in your community (Associated Press, United Press International, Reuters), be sure to send them a copy of the advisory. On February 28, call all reporters/editors/producers who were sent the advisory to make sure they received it and find out if they (or someone from their media outlet) can make it to the event. If they are unable to make it, ask if you can send a news release on March 3. Many news outlets may be willing to print a press release word for word, but are unable to send a reporter to an event.
Write a press release as soon as all event details are nailed down. (The press release is written like a news story, but has the advantage of being written from your point of view. It contains quotes from important people, background on your program and about NEA's Read Across America, and always contains your top three messages. It should be no longer than two pages double-spaced. It must list a contact person, email address, and daytime and evening numbers. Because you will also distribute the press release at your event, it should be written in the past tense.
Put together a Press Kit. (You will only need as many as the number of reporters you think will show up for your event. The kit should, at the least, contain the news release, a one-page background sheet on your reading program, and the FAQ and background on NEA's Read Across America.)
Distribute Press Kits at a "press sign-in table" at your event.  
OBJECTIVE 4: SUPPORT NEA IN EFFORTS TO OBTAIN NATIONAL MEDIA COVERAGE FOR READ ACROSS AMERICA
Provide your state Association Read Across America contact with details about high profile celebrity involvement, unique reading challenges, or unusual event activities.
Are you an affiliate?
Jump to updates, opportunities, and resources for NEA state and local affiliates.
Education News Relevant to You
We're here to help you succeed in your career, advocate for public school students, and stay up to date on the latest education news and trends. Browse stories by topic, access the latest issue of NEA Today magazine, and celebrate educators and public schools.
Stay Informed We'll come to you
We're here to help you succeed in your career, advocate for public school students, and stay up to date on the latest education news. Sign up to stay informed